Ahoy, squirts! Quint here. Variety is reporting that Vikings star Katheryn Winnick has joined the currently filming Dark Tower adaptation in an "unknown role."
First, I have no opinion on Winnick as an actor. I hear Vikings is great and will surely visit it soon, but I haven't yet so I can't get excited about her in the movie just yet.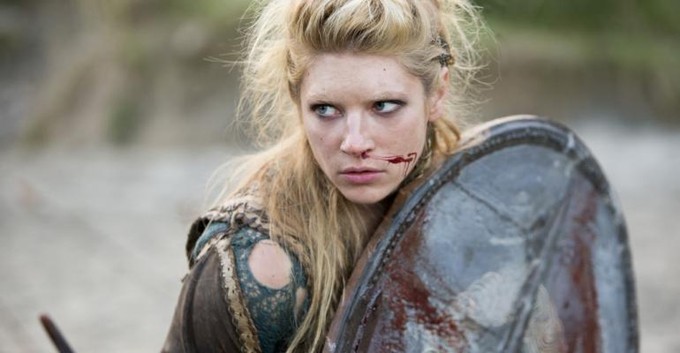 Second, just who the hell is she playing? The original Variety story doesn't know and while I don't have a confirmation on it, I do have a guess.
Don't worry yourselves, Dark Tower fans. They're not whitewashing Susannah. She won't be introduced until the next movie (along with Eddie Dean and Oy, the remaining members of Roland's ka-tet).
So, who is she? If I were a betting man, I'd guess she'll be playing a new character my sources say is named Jill. I haven't been able to get a clear bead on who this character is, but I know she is non-human and is someone who tries to abduct Jake in New York. She's one of The Man In Black's henchpeople and plays a significant role in the story, but beyond that I don't know too much.
That's my guess to this casting as this is the closest we get to a bigger female role (that's not the Manni village elder) in this particular movie. The focus on this one is definitely the Jake/Roland relationship.
So, there you go. I'm so incredibly curious about how this one turns out. I really have no idea if it's going to be awesome or awful at this point, which, when you think about it, is just about the perfect place for a Dark Tower adaptation to be.
-Eric Vespe
"Quint"
quint@aintitcool.com
Follow Me On Twitter