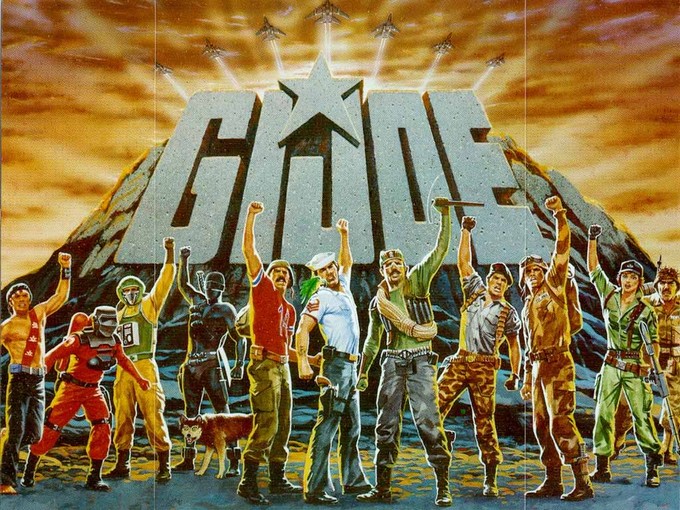 Ahoy, squirts! Quint here. Maybe we've already hit bottom on this whole shared universes thing? I mean, Marvel and DC are one thing... Hell, incorporating multiple Stephen King characters into Dark Tower is cool too if they can pull it off, but how many people are clamoring for a shared Hasbro Universe? I just don't get it. Am I being a dick?
But that's exactly what they're doing and ringleader Akiva Goldsman has gathered together an updated writers room of industry who's whos to architect a Cinematic Universe comprised of GI Joe, Micronauts, ROM, M.A.S.K. and Visionaries. And the list is pretty impressive.
THR says the room will include the great Michael Chabon, Y: The Last Man's Brian K. Vaughn, Nicole Perlman (Guardians of the Galaxy, Captain Marvel), John Francis Daley and Jonathan Goldstein (who just finished work on Spider-Man: Homecoming), Jeff Pinkner (who co-wrote that questionable Goldsman draft of The Gunslinger), Joe Robert Cole (Black Panther), Geneva Robertson (Tomb Raider), Nicole Riegel (blacklister) and Cheo Coker (showrunner for Luke Cage).
That's a hell of a talent pool to draw from, so I'll try to keep my cynicism at a low level, but this stuff really isn't for me. I never outgrew comic books or silly movies (lord knows my maturity level never hit puberty), but I left GI Joe and Micronauts back in my pre-teen years without ever really looking back.
But I know others still adore that franchise, so maybe they're on to something. I dig the quasi-TV approach they're going for here, I can say that much. Getting a writers room to knock ideas back and forth is pretty interesting. They're forming a braintrust and I imagine actual scripting duties will fall to one or two with a super strong support system in place.
What do you folks think?
-Eric Vespe
"Quint"
quint@aintitcool.com
Follow Me On Twitter