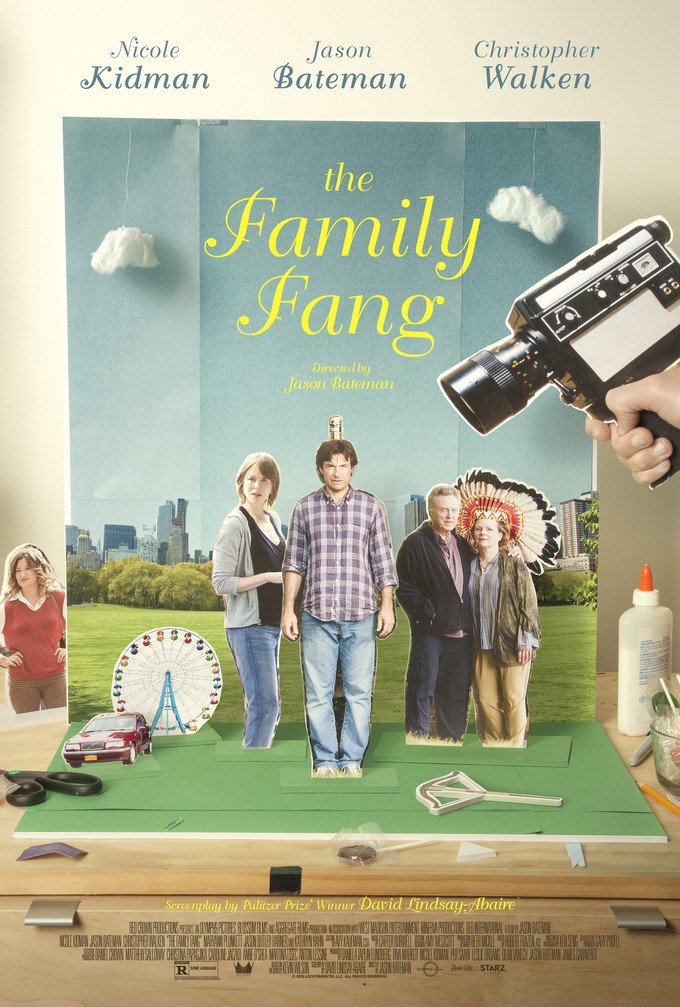 The trailer for Jason Bateman's follow-up to the hilarious BAD WORDS seems much more firmly rooted in the dramedy camp, with its "family reunion" trappings that are set when Bateman's character is forced to live with his parents after a serious (but pretty stupid) accident. Nicole Kidman's on hand to lend her Academy Award-winning talents as Bateman's sister, while Christopher Walken and Maryann Plunkett play their bizarre, showboat parents.
While it's easy to blow this trailer off as another wannabe-quirky "dealing with the fam" feelfest, you must remember that BAD WORDS seemed much more typical and unremarkable in most of the ads, and turned out to be a fairly excellent little film with Bateman's best movie performance to date. The "are the parents faking their deaths or not?" hook isn't any more or less interesting than the "grown man competes in a spelling bee" premise of that former film, and if Bateman, Kidman, and Walken are as good as Bateman, Kathryn Hahn (co-starring here as the younger version of Plunkett's character), and Philip Baker Hall were in that, then this could be another low-key, stronger-than-usual flick with some killer laughs and performances.
But I can't pretend this trailer makes me think this'll be better than BAD WORDS. It just doesn't.
THE FAMILY FANG sinks its teeth in on April 29th in limited release, and nationwide/VOD on May 6th.