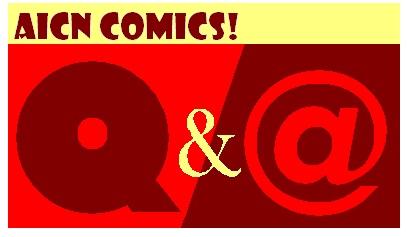 @@@ What the &#$% is AICN BOOKS Q&@? @@@
---
Q's by Ambush Bug!

@'s by SILENT CITY/DOWN THE DARKEST STREET
Writer Alex Segura!!!
Hey folks, Ambush Bug here with a cool interview with writer Alex Segura. Alex was head PR guy for DC and then moved on to be one of the masterminds behind the recent ARCHIE resurgence over the last few years. But what most don't know (including me, turns out) is that Alex is a writer of prose fiction, specifically in the noir mystery genre. Alex's new book is called DOWN THE DARKEST STREET and it is being released this month along with a rerelease of Alex's first book, SILENT CITY, which takes place in the same universe with some of the same characters. Here's what Alex had to say about his books and how he juggles writing and being one of the most successful editors/PR persons in comics!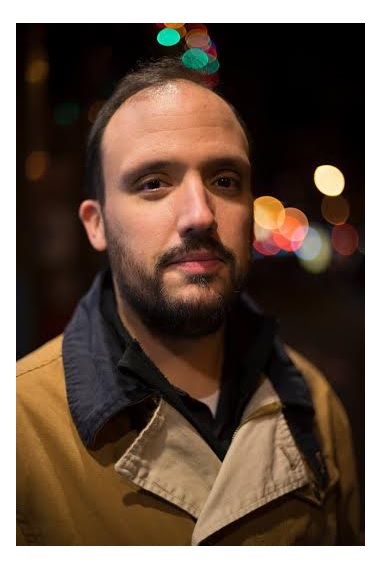 AMBUSH BUG (BUG): Most people know you as the Archie editor or the former DC PR guy, but I was surprised to hear you are a writer as well. Has writing prose been a passion for you for long?
ALEX SEGURA (AS): Even while doing PR for DC or PR and editorial for Archie, I've always had a passion for writing. It's the one thing I've wanted to do since childhood, whether it was writing comics, songs or prose. Being a journalist and later a publicist helped me become a better writer - but it also made me want to tell my own stories all the more.
BUG: What is your first novel, SILENT CITY, all about?
AS: SILENT CITY introduces readers to washed up journalist Pete Fernandez - who's recently come back to his hometown of Miami after the death of his father. Pete's pretty much hit bottom: his fiance has left him, his job is on the rocks and he's drinking himself to death. When a coworker asks him to find his missing daughter, Pete takes the case - motivated for the first time in years. But while investigating the case, Pete's discovers it ties into a larger, more deadly gangland mystery that brings him face to face with his own father's legacy.
BUG: This is a detective story, I hear. What is it about the detective genre that attracts you to it?
AS: It's a surprisingly flexible genre. You can be dramatic, gritty and violent but also funny and topical. I look at the crime genre - when I think about fiction in those terms - as a great way to not only tell a good story, but talk about the world we live in. Some of the best crime fiction, like THE WIRE, also serves as really relevant social commentary.
BUG: If you were comparing SILENT CITY to other detective noir books/movies/TV shows/comics what would you compare it to?
AS: Good question. I love detective/PI series that feature flawed protagonists and a great sense of place. I like to feel like I'm traveling when I'm reading a new series. So, those were the books that inspired me. Like Reed Farrel Coleman's Moe Prager books, Laura Lippman's Tess Monaghan series, George Pelecanos's Nick Stefanos books or the early Bosch books by Michael Connelly.
BUG: Without giving away the ending of SILENT CITY, how does its sequel DOWN THE DARKEST STREET start out?
AS: Well, I can say that by the end of SILENT CITY, you think Pete just might be getting his shit together. But you learn from page one of DOWN THE DARKEST STREET that the opposite has happened. Things have gotten worse. So, we watch Pete struggle to get his life in order just as he discovered a new, deadly killer leaving a bloody trail across Miami. Can he find a way to pull himself up and become more than he thought possible? I found the parallel story - of his personal trauma and the greater one affecting the city - made for an engaging story to write. I hope readers agree.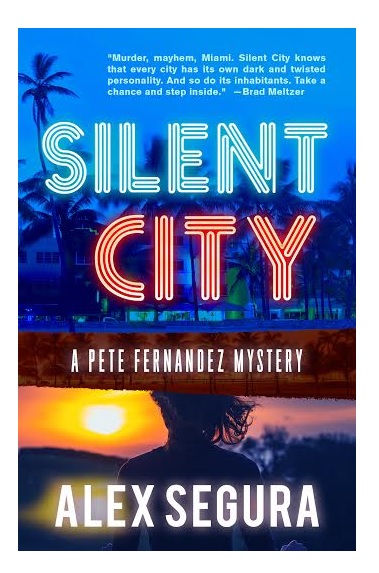 BUG: Aside from the pretty pictures in comics, what's the main difference in storytelling for you between working in comics and working in prose?
AS: Comics are collaborative. You work with an artist, letterer, inker, editor, etc. You jam on a book. There is a back and forth that creates a greater result. In prose, it's you sitting alone and staring at the blank page. Eventually, people will give you feedback and advice, but the responsibility is yours in terms of creating the work.
BUG: Is it difficult to shift the mindset from comics to prose for you?
AS: Not really. Prose is where I do the bulk of my writing. I have a few comics in the work - most notably ARCHIE MEETS RAMONES, which hits later this year, and a few things I can't talk about yet - but writing the novels takes up most of my free time, which is growing more limited! It's actually fun to have a chance to change gears. It gets different muscles working.
BUG: I often find it fascinating to hear what writers have around their workstation. What items or writing totems do you have around you as you write?
AS: You know, I don't have a lot of stuff like that. My desk is pretty bare, mainly because I can't deal with many distractions. I don't play music, I'm not near a TV and my work station is at the far end of our apartment, so you really have to make a point to get there. I try to remain flexible so I can write whenever and wherever I find the time. The one thing I do have is a small shelf to my left loaded with the books that made me want to write, so when I feel stuck I can whirl around and remind myself of the stories that made me want to write stories. Surprisingly effective.
BUG: What are the most important elements of mystery to you for your books?
AS: Character. The characters have to be interesting and they have to have conflict and motivation. You could have the best plot in the world and it wouldn't matter if your characters are boring. I tend to fall in the middle when it comes to outlining vs. writing freely - but it all starts with the characters and what I think they'd do. If I find I'm pushing them too hard, I know I need to take a step back and re-think it.
BUG: Will there be more SILENT CITY books in the future?
AS: The third Pete Fernandez book, DANGEROUS ENDS, is hitting next year from Polis Books!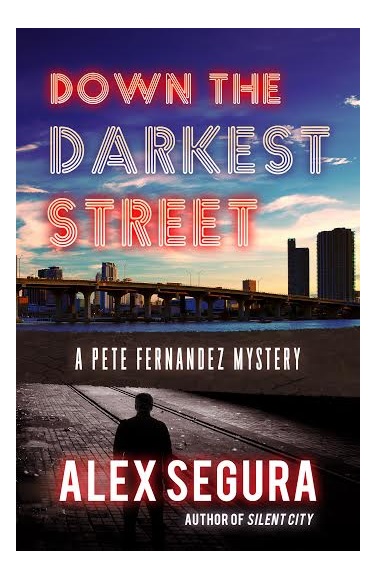 BUG: Would you ever think of adapting the stories of SILENT CITY into comics?
AS: I'd be open to it. It'd be a fun experience, for sure. If Sean Phillips or Michael Lark are ever free, I'm game... :)
BUG: Who would cast in a SILENT CITY film?
AS: I always have a running list of actors in my head while writing because it helps me visualize, but it is constantly changing. I'm hesitant to name anyone specifically because I might change my mind tomorrow. But man, what a trip it'd be to see it on the big screen. Now I'm daydreaming.
BUG: How can folks pick up SILENT CITY and its sequel, DOWN THE DARKEST STREET?
AS:
You can grab a copy at your local indie bookstore, Barnes and Noble or Amazon
- the books are available in print, ebook and audiobook, so there's a version that meets your reading needs.
BUG: Last chance, why should folks check out SILENT CITY and DOWN THE DARKEST STREET?
AS: Pete's a fuckup you can root for. He stumbles, falls and gets back up again. He's got heart and he's intelligent, but he's also foolhardy and riddled with problems. He's the underdog people want to root for. Why not take a quick vacation to Miami - to the darker, more dangerous corners you don't see on TV - and hang out with him for a while?
BUG: Thanks, Alex! Click this link to find out how you can pick up a copy of SILENT CITY and DOWN THE DARKEST STREET!
Ambush Bug is Mark L. Miller, original @$$Hole/wordslinger/writer of wrongs/reviewer/interviewer/editor of AICN COMICS for over 15 years & AICN HORROR for 5. Follow Mark on the Twitters @Mark_L_Miller.
---
AICN COMICS has a brand new sponsor: Things From Another World—also known as TFAW!
TFAW carries everything from comics to toys and any kind of collectible in between. Show your support for AICN COMICS and click the pic above to go to the TFAW website. You just might find something you can't live without like that breathtaking Margot Robbie Harley Quinn statue up there!