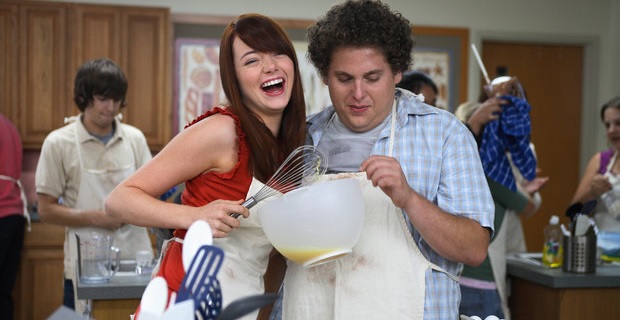 Netflix's 10-episode "Maniac" series is based on a 2014 Norwegian sitcom about a Walter Mittyish fellow who fantasy life gets out of control after he is institutionalized.
Jonah Hill and Emma Stone, who both went on to Oscar nominations ("Moneyball" and "Birdman") following their on-screen flirtation in "Superbad," will star for director Cary Fukunaga ("Jane Eyre," "True Detective," "Beasts of No Nation").
While Fukunaga is known for bringing movie actors like Matthew McConaughey and Woody Harrelson to TV, he is not known for sitcom work.
Hill and Stone are not strangers to TV. In 2006 Hill recurred in seven episodes of Lifetime's "Campus Ladies" before voicing the lead role in Fox's short-lived "Allen Gregory" cartoon. In 2007 Stone starred with Nathan Fillion in seven episodes of "Drive" the same year she and Stone starred in "Superbad."