Last week everybody got new teammates and the brain-heaviest new tribe lost the immunity challenge. Beauty tribe vet and twentysomething poker player Anne was voted off the island and is replaced on her tribe this week by another ex-Beauty, 19-year-old college student Julia.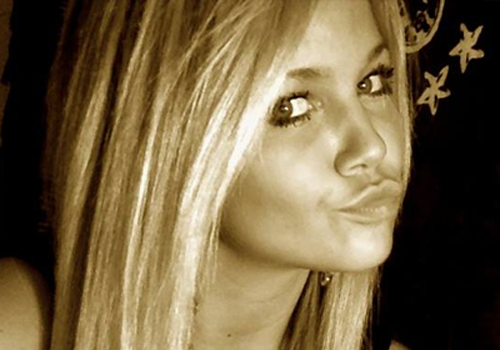 I'm told "Star Wars Rebels" is better than J.J. Abrams & Lawrence Kasdan's "Star Wars The Force Awakens." Pity nobody thought to make "Rebels" a big-screen project as well; Disney reportedly made a $1.3 billion profit off "Awakens." Maybe a "Rebels" movie would have made even more!
DXD says of "The Mystery of Chopper Base":
Kanan, Ezra and Ahsoka prepare to depart to unravel Vader's secret, while the rebels find a way to fend off the predatory creatures that occupy the planet.
Premiering tonight:
Follow The Leader (CNBC)
Wednesdays, Feb. 10-March 16, 2016
(adults 18-49; older weeks in parentheses; repeats in gray)
2.5 (1.2) (2.6) (2.5) (2.4) (2.6) Modern Family
2.1 (2.1) (2.2) (1.9) (1.9) (---) Survivor
2.0 (1.1) (2.1) (1.9) (2.0) (2.0)> The Goldbergs
1.9 (1.2) (---) (1.9) (1.8) (1.8) black-ish
1.9 (---) (1.9) (1.8) (---) (1.8) Criminal Minds
1.7 (1.1) (---) (1.9) (1.9) (1.8) The Middle
1.6 (---) (---) (---) (---) (---) Criminal Minds BB
1.1 (1.2) (1.0) (1.3) (1.2) (1.3) Hell's Kitchen
1.0 (---) (1.6) (1.5) (1.7) (1.9) Law & Order SVU
0.9 (---) (1.5) (1.6) (1.6) (2.0) Chicago PD
0.9 (---) (---) (---) (---) (---) Nashville
0.9 (0.9) (0.9) (---) (---) (---) Rosewood
0.6 (0.6) (0.6) (---) (0.5) (0.6) Little Women LA
0.6 (0.5) (0.5) (0.5) (0.5) (0.5) Property Bros
0.5 (0.5) (0.6) (0.6) (0.6) (0.5) Little Women Atl
0.5 (0.6) (---) (---) (0.6) (0.6) Mob Wives
0.4 (0.3) (0.4) (0.4) (0.5) (---) Broad City
0.4 (---) (---) (---) (1.1) (---) College Basketball
0.4 (0.4) (0.4) (0.6) (0.4) (0.3) Conan
0.4 (0.4) (0.4) (---) (---) (---) Hannity
0.4 (0.3) (0.4) (0.4) (---) (---) The Kelly File
0.4 (0.5) (0.3) (0.4) (0.4) (0.4) My 600-lb. Life
0.4 (0.7) (0.6) (0.4) (---) (0.7) NBA Basketball
0.4 (0.5) (0.4) (0.3) (0.7) (0.3) SportsCenter
0.3 (0.5) (---) (---) (---) (---) AC 360
0.3 (0.3) (0.4) (0.5) (0.6) (0.6) American Pickers
0.3 (---) (---) (---) (---) (---) The Americans
0.3 (0.3) (---) (1.0) (0.9) (0.9) Arrow
0.3 (---) (0.3) (0.4) (---) (0.4) The Daily Show
0.3 (---) (---) (---) (---) (---) Donnie Loves Jenny
0.3 (0.4) (0.4) (0.4) (0.4) (0.4) Dual Survival
0.3 (0.3) (0.3) (0.4) (---) (0.3) Face Off
0.3 (0.4) (0.4) (---) (---) (0.3) O'Reilly Factor
0.3 (0.3) (0.4) (0.5) (0.5) (0.5) Pawn Stars
0.3 (0.4) (0.3) (0.3) (0.3) (---) Venom Hunters
0.3 (0.3) (---) (---) (---) (---) Wahlburgers
0.2 (0.3) (---) (0.7) (0.8) (0.8) Supernatural