I AM Lego Batman#LEGOBatman pic.twitter.com/TSg9IOdLAw

— Will Arnett™ (@arnettwill) March 22, 2016
Days before the live-action incarnation of Bruce Wayne gives and gets some blows to the face via Superman, the Lego Batman himself (and former Bluth problem child) Will Arnett tweeted that teaser poster for his big solo movie next year. Nifty. Simple. Yellow.
USA Today also premiered a handful of stills from the picture, including some cool Batwing shots, though no looks at Robin, Joker, Alfred, or Batgirl just yet.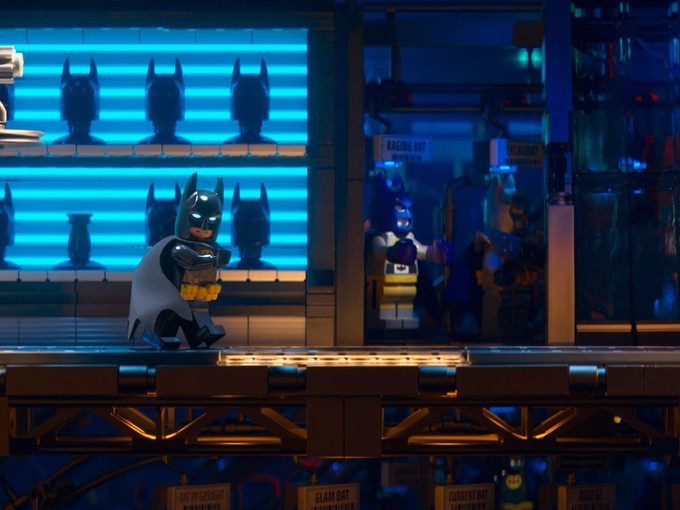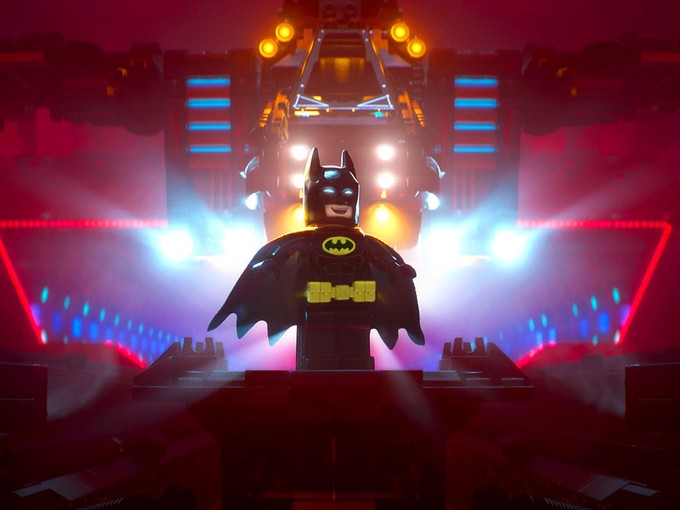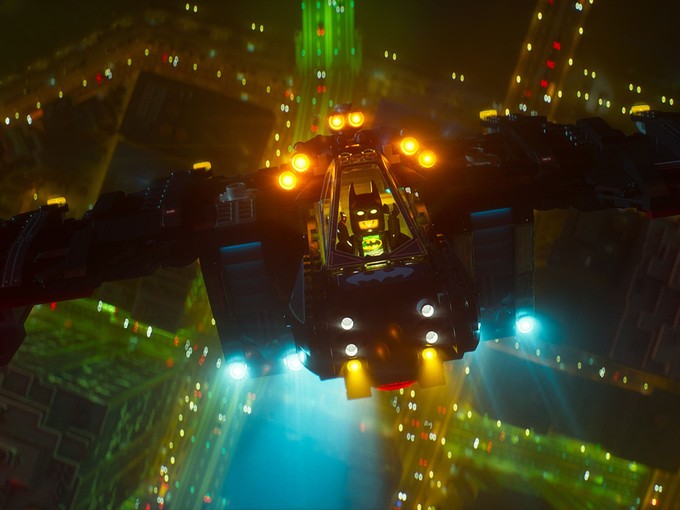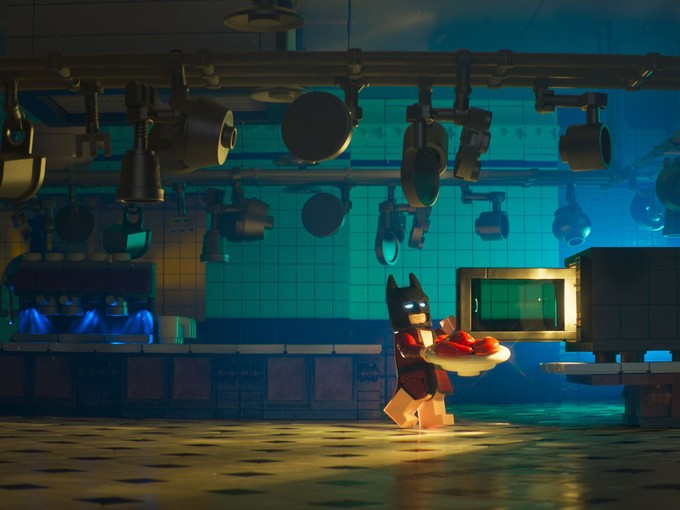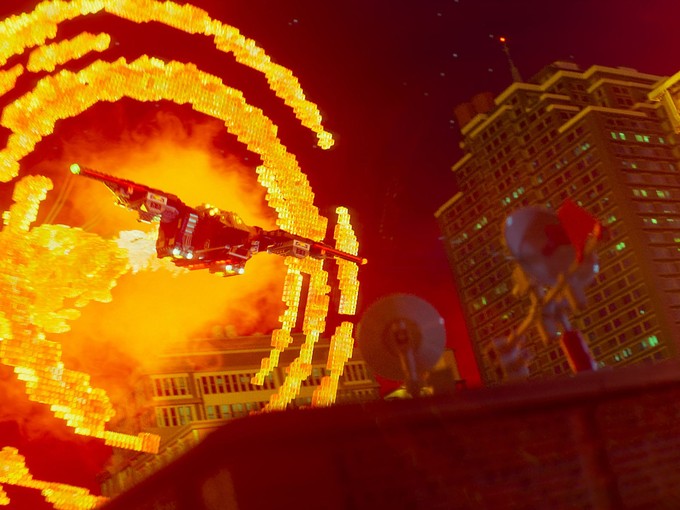 That last shot reminds me of everything that was so great about the LEGO MOVIE animation. The Lego-jetfuel coming out of the Batwing somehow makes that blocky texture look so unique and beautiful. Will probably look even cooler in motion.
Before you think about how weird it is that we'll be seeing multiple versions of the suit, the cave, and the vehicles onscreen within a year of each other, remember that MASK OF THE PHANTASM came out a year after RETURNS and two years before FOREVER (though it's unquestionable that TAS was at least somewhat directly inspired by Burton's film, and some elements did overlap).
I can't shake off my fears that a whole movie with LEGO BATMAN is too much of a good thing, and kills the momentum the character had as a douchebag side character. But these stills sell the idea of a legit Batman adventure in this universe, and the cast (which, as a reminder, includes Michael Cera as Robin, Zach Galifianakis as The Joker, Rosario Dawson as Barb Gordon, and Ralph fucking Fiennes as Alfred) is too intriguing not to be excited for this one. Plus, Chris McKay is describing this as "ABOUT A BOY as directed by Michael Mann," which just gets the grape going even further on what this movie's actually gonna be. Looking forward to a trailer.
THE LEGO BATMAN MOVIE grapples into theaters on February 10th, 2017.