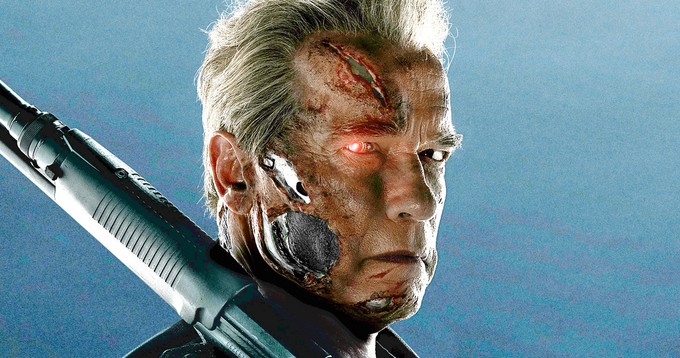 "I am looking forward to it, absolutely," said Arnold Schwarzenegger when asked by Australia's Channel Nine Weekend Today host Richard Wilkins about a future Terminator movie.
So while Paramount was lukewarm enough about the $440 million worldwide gross for "Terminator Genisys" (against the movie's reported $155 million production budget) to pull the next Terminator off a proposed May 19, 2017 release date, the one face we saw in every prior Terminator movie to date says he would still be happy to slap on the black leather, sunglasses and chrome skeleton makeup at least one more time.
Schwarzenegger, who launched the franchise in 1984, turns 69 in July.
Find all of Daily Mail Australia's story on the matter here.