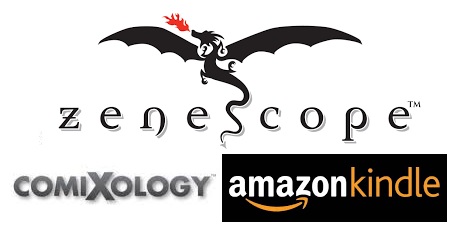 Hey folks! Mark L. Miller aka Ambush Bug here. I'm usually too swamped with the AICN COMICS/AICN HORROR reviews plus the AICN COMICS Podcast to do Comics News, but I figured since this news comes with a gift to my readers at AICN, I'm willing to make an exception this once. Seems Zenescope Entertainment is expanding to Amazon's Kindle Store and renewing their contract with Comixology. Now more than ever, it's easier to get Zenescope comics like ROBYN HOOD, VAN HELSING, GRIMM FAIRY TALES, RETURN TO WONDERLAND, ESCAPE FROM MONSTER ISLAND, GRIMM TALES OF TERROR, and my own comic trilogy JUNGLE BOOK!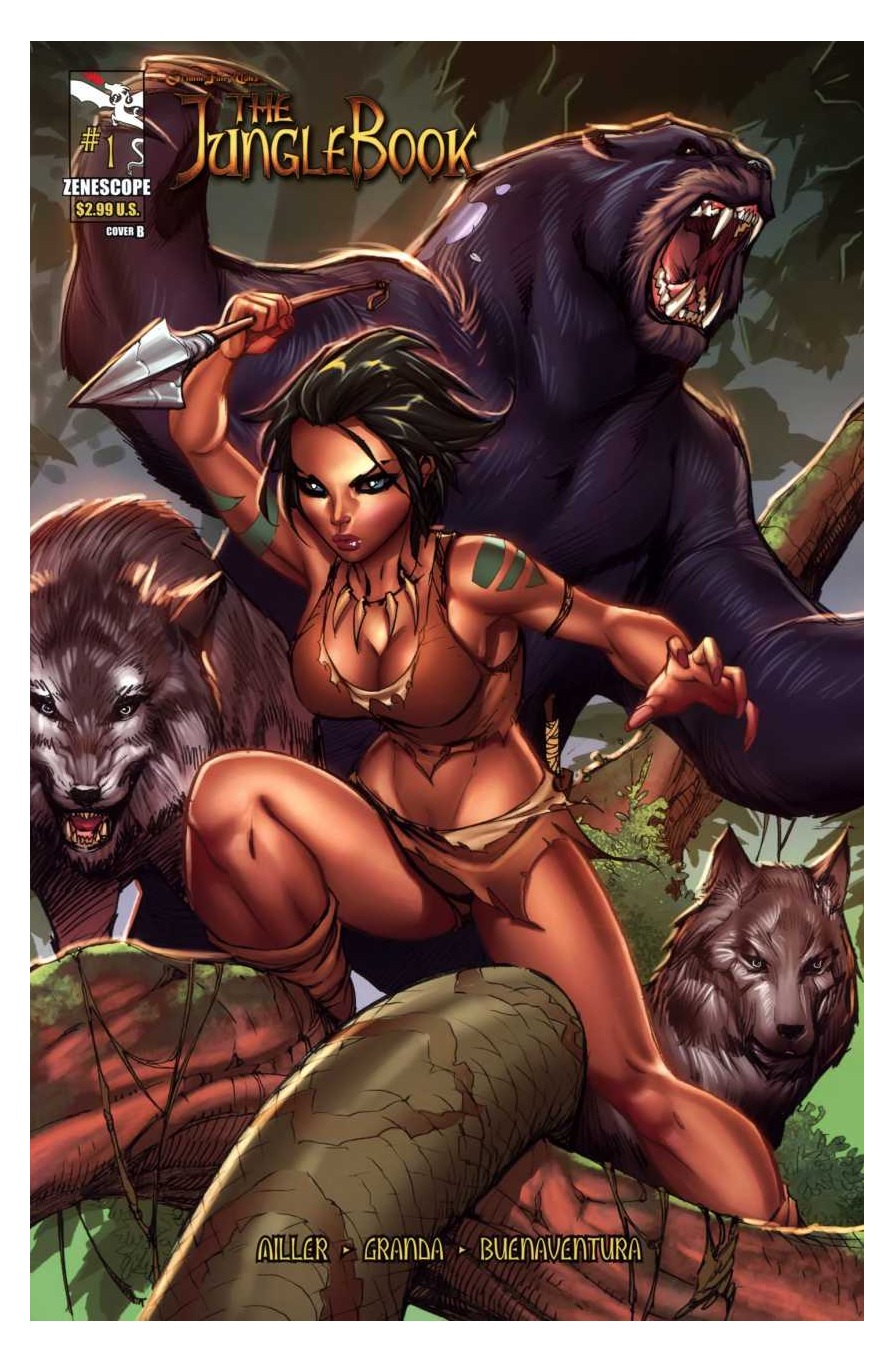 And speaking of JUNGLE BOOK, to celebrate this news, comiXology is offering up a free copy of JUNGLE BOOK #1 written by little old ME with art by my partner in crime, the amazing Carlos Granda (who worked with me on the PIROUETE comic)!

To get a FREE COMIC, all you have to do is follow this comiXology link and then follow the instructions below:

Sign-in to their comiXology account or create a new account if you do not have one. (Please note this code can only be redeemed on the web and it is only active until 11:50pm, March 10, 2015).

After you sign in, you will be redirected to the Redeem page where you will need to enter the Code: ZenJB1 in the empty box and hit the "Redeem" button. JUNGLE BOOK #1 will then automatically be added to your library.

Then you can find your new JUNGLE BOOK comic in the "My Books" tab under "Recently Purchased!" So while you're waiting for Favreau's JUNGLE BOOK Movie to come out, you can read the first issue of my own JUNGLE BOOK! (and if you like that issue, the rest of the three series, written by ME, are available too!)

Here's the official press release!

March 9, 2016 — New York, NY— Zenescope Entertainment, comiXology and Amazon announced today an expanded and renewed distribution agreement to sell Zenescope's digital comics and collections across the comiXology platform and expand the distribution of Zenescope's library to Amazon's Kindle Store.

Today's announcement sees the digital debut of Zenescope Entertainment's entire catalog in the Kindle Store, including such hits as RETURN TO WONDERLAND, ESCAPE FROM MONSTER ISLAND, and GRIMM TALES OF TERROR.

"We're so excited to continue to bring fan favorite series like ROBYN HOOD, VAN HELSING, JUNGLE BOOK, and GRIMM FAIRY TALES to comiXology readers, and now to an even bigger audience on Kindle," said Jennifer Bermel, Zenescope's VP of Business Development & Licensing. "Working with comiXology has given us not only an amazing platform to showcase Zenescope titles but also the ability to be everywhere our fans are, domestically and worldwide. We're thrilled for what this next step with comiXology and Kindle will mean for Zenescope."

"At comiXology we jump at the chance to bring a wide variety of comics to as many fans as possible around the world. We're happy that Zenescope is helping in this endeavor by renewing with us and expanding to Kindle," said comiXology's Senior Director of Communication, Chip Mosher. "With all the quality fantasy, sci-fi, action/adventure titles in Zenescope's library we're sure that Kindle readers everywhere will find something to love!"

The Kindle Store gives readers access to millions of books available on the most popular devices and platforms, including Fire tablets, Kindle e-readers, iOS, Android and more.

With over 75,000 comics, graphic novels and manga from more than 75 publishers, comiXology offers the widest selection of digital comics in the world. ComiXology's immense catalog and cinematic Guided View reading experience make it the best digital platform for comic fans worldwide.

Congrats to Zenescope, comiXology, and Amazon Kindle! And enjoy the free comic and (I'm sure I'm asking for it, but...) let me know what you think of JUNGLE BOOK #1 in the talkbacks below after reading! I'd love to hear your thoughts.