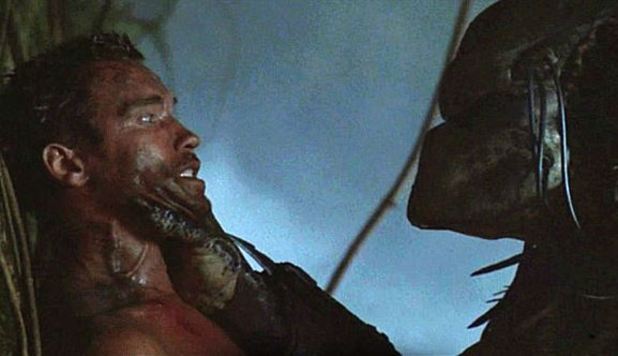 "I haven't talked with ["The Predator" director Shane Black] yet but I'm going to meet with him for lunch sometime soon," Arnold Schwarzenegger tells the website TheArnoldFans.com. "Just as soon as I'm finished with (Arnold's Sports Festival) and 'The Apprentice' and all this stuff. But I will get together with him. If there is any news, we'll of course let you know right away."
Schwarzenegger, of course, starred for director John McTiernan in 1987's "Predator" but was not a component of any of its sequels -- 1990's "Predator 2," 2004's "Alien Vs. Predator," 2007's "Alien Vs. Predator: Requiem" or 2010's "Predators."
Fox did want Schwarzenegger to reprise the role of Dutch Schaefer for "Predator 2," but the actor passed after the studio and the actor's representatives could not agree on salary.
Slated to hit cinemas March 2, 2018, "The Predator" will be directed by Black ("Iron Man Three") from a screenplay by Fred Dekker ("The Monster Squad," "RoboCop 3"), according to a Fox announcement.
Find all of TheArnoldFans's interview with Schwarzenegger here.