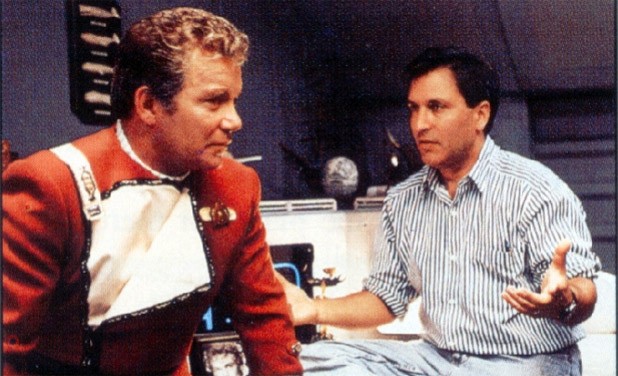 Nicholas Meyer, who wrote "Star Trek II: The Wrath of Khan," "Star Trek IV: The Voyage Home" and "Star Trek VI: The Undiscovered Country," has joined the writing staff of CBS's new Star Trek streaming series!!
"Nicholas Meyer chased Kirk and Khan 'round the Mutara Nebula and 'round Genesis' flames, he saved the whales with the Enterprise and its crew, and waged war and peace between Klingons and the Federation," showrunner Bryan Fuller said in a press release. "We are thrilled to announce that one of Star Trek's greatest storytellers will be boldly returning as Nicholas Meyer beams aboard the new Trek writing staff."
Fuller, who started his TV career writing for "Star Trek: Deep Space Nine" and "Star Trek Voyager," is one showrunner of the series, due to arrive next year. The other showrunner is Alex Kurtzman, who co-wrote J.J. Abrams' two blockbuster "Star Trek" movies. Fuller and Kurtzman are the show's creators.
Almost nothing is known about the new series beyond the fact that it will follow a new-to-us starship crew. It will be available exclusively via the CBS All Access streaming service, which charges customers $5.99 per month.
Meyer also directed "Star Trek II" and "Star Trek VI." His scripting work on "II", which built on earlier Trek scripts by other writers, was uncredited.
Meyer's debut as screenwriter-director was "Time After Time," which depicted author H.G. Welles chasing Jack The Ripper to 1979 in a time machine.