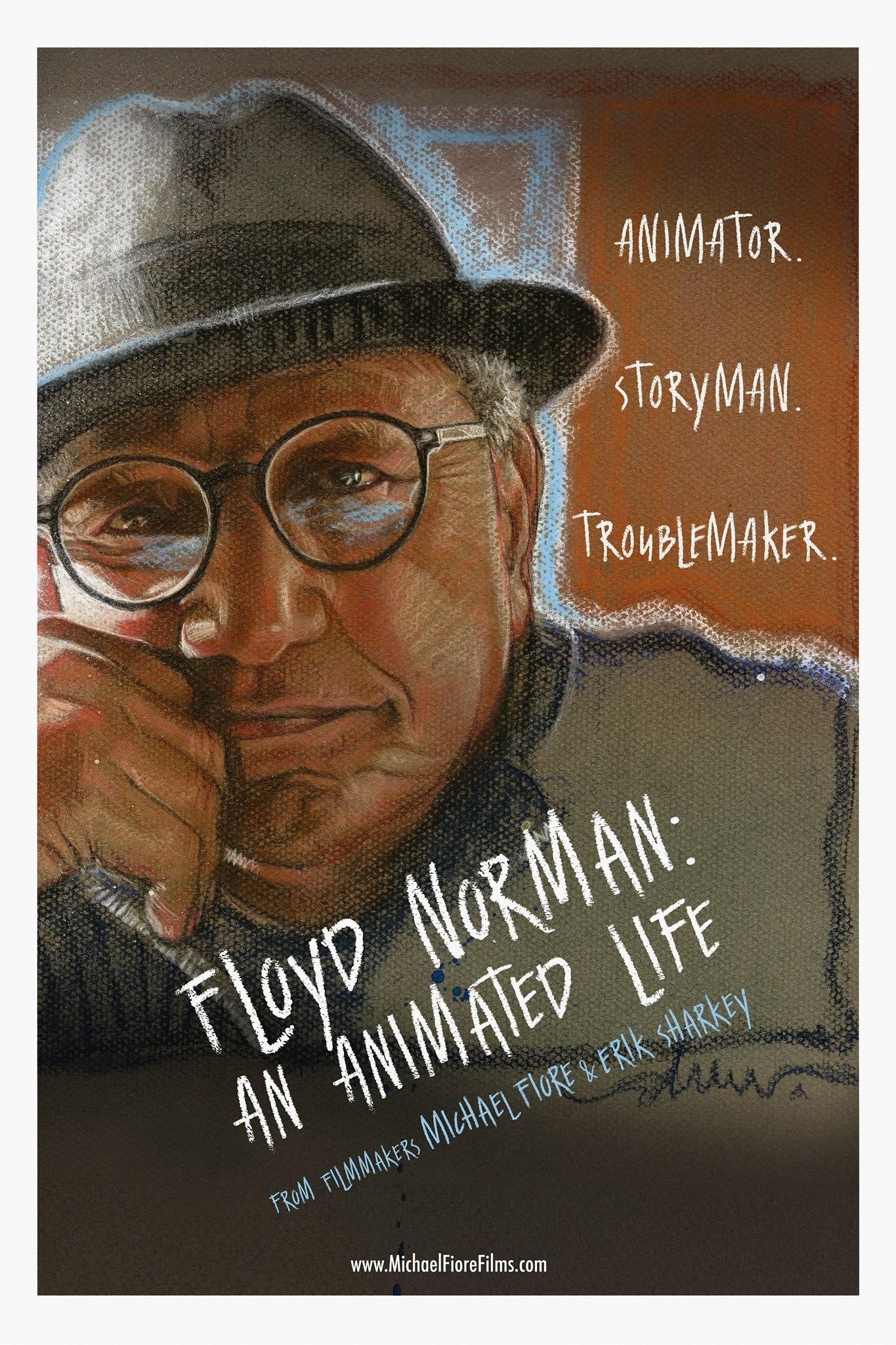 The Santa Barbara International Film Festival is now over, but one of the highlights for me was FLOYD NORMAN: AN ANIMATED LIFE. Floyd Norman is a long-time veteran of animation who has been all over the business. He started working for Disney in 1956, and was their first black animator. He did all kinds of jobs there, from working as an in-betweener on SLEEPING BEAUTY, to helping out on MARY POPPINS and 101 DALMATIANS, before graduating to story artist on JUNGLE BOOK. After that he left Disney, and helped to create the first FAT ALBERT special with his sometime creative partner Leo Sullivan. He also worked for Hanna-Barbera and Ruby-Spears, on projects like THE SMURFS, SUPER FRIENDS, ALVIN & THE CHIPMUNKS, and JOSIE AND THE PUSSYCATS, among many more. Eventually he ended up at Pixar and back at Disney on such projects as MULAN, TOY STORY 2, MONSTER'S, INC.
When you've been in animation for 60 years, you're bound to have some stories. This is a guy who used to work with Walt Disney himself, and has been keeping generations of animators entertained with tales from the old and not-so-old days. That in an of itself would make a fascinating documentary. But there's another dimension to FLOYD NORMAN: AN ANIMATED LIFE — exploring Mr. Norman's quiet but uncowed personality, and how it has been shaped by, but also has helped to shape the animation industry over decades. He's had his ups and downs, has been let go, has been out of work for stretches, but has always bounced back and been an inspiration.
The movie was made by Erik Sharkey and Michael Fiore. You might know Sharkey from his previous doc, DREW: THE MAN BEHIND THE POSTER, about legendary poster artist Drew Struzan. In fact, I got to geek out a bit with Drew at the screening, and he even made the beautiful poster you see above.
FLOYD NORMAN: AN ANIMATED LIFE starts out showing Mr. Norman on a typical day. Even though he was forced by Disney to retire at 65, his wife was still employed there, so he just starting showing up with her and squatting at an empty cubicle. He is presence was of course welcomed by young and old alike, but his struggles with retirement make up some of the core drama of the film. The filmmakers alternate between following Mr. Norman around on his adventures, showing clips of his work, and talking with friends, family members, and coworkers. In addition to all the various animation vets who worked with Floyd, we also get a bit of perspective from Leonard Maltin, Whoopi Goldberg, Paul Dini, and Sergio Aragones of MAD Magazine and GROO fame.
Of course, the heart and soul of the film is Floyd Norman himself. Even at 80, he seems as full of wonder, energy, and optimism as a child. He's as charismatic as they come, and I could just listen to him talk about his career all day. But I equally enjoyed being taken behind the scenes into the creation of plenty of great (and some not so great) animation.
If you're a fan of this site, I'm sure you're already intrigued. But even if you aren't an animation geek, there's a wonderfully human story here. FLOYD NORMAN: AN ANIMATED LIFE is a delightful film about a man who has undoubtedly brought joy to your life without you even knowing it. You may not have known him before, but after you see this, you won't forget him.