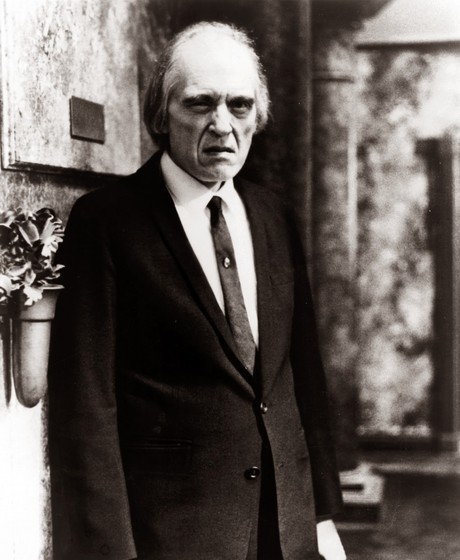 Hey, guys. Quint here. Angus Scrimm (alias Lawrence Rory Guy) might have looked (and sounded) intimidating... hell, even his name was intimidating... but like most horror icons his real life persona was the exact opposite of what you'd imagine.
In person, he was the most soft-spoken, gentle guy. I saw him out in public, with fans, and in private and I can that if you ever ran into him a show and thought he was the chillest dude that wasn't an act. He really was that way.
The first time I met Angus (or Rory, as he liked to be called) was at an early Drafthouse event called Phantasmania back in 2000. As a longtime Phantasm phan this was an event I couldn't miss. Don Coscarelli, Reggie Bannister and Angus Scrimm were there and showed all four Phantasm movies back to back. This was before any real DVD release and Don brought deleted scenes and even sneakily played one of the auditions for Mike in Phantasm II... which just so happened to feature a young actor named Brad Pitt (his reading was awful!).
For whatever reason I really hit it off with Don and his son, Andy, who was just a few years younger than me and that began a long time friendship that is still strong to this day. Because of that I've been able to interact quite a bit with Angus over the years. No matter what the circumstance, whether it was an intimate Halloween party at Don's house or surrounded by fans at Texas Frightmare, Angus always made sure every interaction was thoughtful and good-humored.
He led a fascinating life. Although he became famous to film fans as a horror icon thanks to his turn as The Tall Man in Phantasm, he had already gained notoriety in the music world. He had, in fact, written the liner notes for many records, including (and I shit you not) Meet the Beatles. He would go on to win a Grammy in 1974 for his liner notes on Korngold: The Classic Erich Wolfgang Korngold.
See? You'd never think the creepy alien mortician dude from the Phantasm had a tie to the Beatles or would have a Grammy with his name on it, would you?
One of the little bits of trivia I wish I had brought up with Angus was that he reportedly was schoolmates with Sam Peckinpah. I would have loved to heard his stories about that.
The man was always quick with a joke and never took himself too seriously. The work, yes. He was always serious about the work, but never about himself. He was a humble guy, proud of his legacy and always happy to meet fans of his work.
Over the years I saw him slow down a little bit, but even as recently as last April I saw him interact with fans and share stories at Texas Frightmare and his mind was as sharp as it ever was.
Thankfully he was one of those larger than life icons that knew he was liked by a great many cinema fans yet never let that get to his head.
Angus popped up in some genre stuff, like Chopping Mall and Mindwarp, but his legacy will always be The Tall Man and Angus would have been beyond happy about that. Despite his award-winning career in the music industry he never looked down on genre or its fans.
While we may have kicked off 2016 saying farewell to Mr. Scrimm the rest of the year looks pretty good for his work. He completed his role as The Tall Man for the fifth entry into the Phantasm franchise, Ravager, and JJ Abrams' Bad Robot has meticulously restored the original Phantasm. Both films should be seen sometime in 2016, so even though Scrimm has left us he also left a legacy for us to enjoy.
You were one of a kind, Rory. Thanks for everything you've given to arts over the years and thanks for being a friend. Boooooooooooooooooyyyyyyy!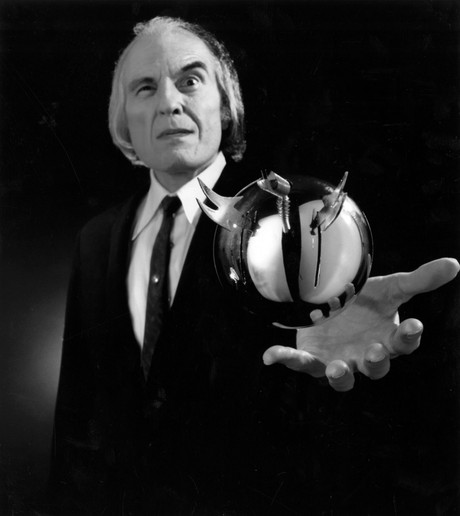 Before I log off, I wanted to show you guys two examples of Angus' sense of humor at play with two videos. The first is him promoting the original Phantasm in Australia (where the film was called The Never Dead) and the second has him hawking Fangoria magazine. Both are in character and both have tongue planted firmly in cheek.
-Eric Vespe
"Quint"
quint@aintitcool.com
Follow Me On Twitter