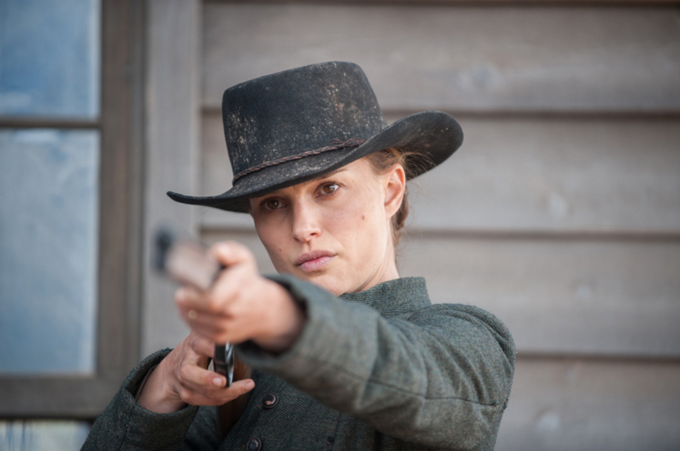 Hey folks, Scurlock here.
Natalie Portman's JANE GOT A GUN has had a rough ride in the saddle (ha, because Western) going all the way back to 2013. The Weinstein Company production has gone through the bankruptcy of co-producers Relativity Media, loss of WE NEED TO TALK ABOUT KEVIN director Lynne Ramsay, the subsequent lawsuit filed against Lynne, and a rotating cast of attached actors forced to bail for various reasons in Michael Fassbender, Bradley Cooper and Jude Law.
JANE GOT A GUN landed a final cast in Portman, Joel Edgerton, Ewan McGregor, Noah Emmerich (THE TRUMAN SHOW), Rodrigo Santoro (FOCUS, 300) and Boyd Holbrook (RUN ALL NIGHT), plus a new director in Edgerton buddy Gavin O'Connor (WARRIOR, MIRACLE).
What they also have is a new UK trailer. Check it out:
JANE GOT A GUN is the story of Jane (Portman), who asks her former flame (Edgerton) for help saving her outlaw husband (Emmerich) from a gang of very bad men out to put a few dozen bullets in him. It's a gritty-looking acton-drama with an interesting cast, with a Black List favorite script from Brian Duffield.
JANE GOT A GUN has already made its theatrical debut in France, with a tentative January 29 US release next month.