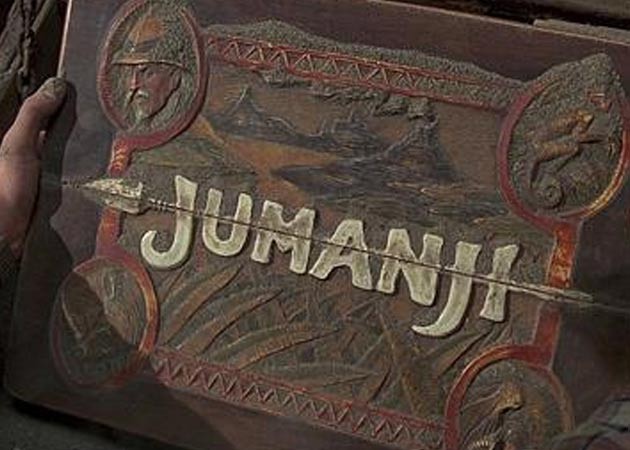 These millenials and their nostalgia…
I watched JUMANJI a whole bunch when I was a wee lad, but I've never heard anyone clamoring for a sequel or a remake (wasn't ZATHURA enough?). But Sony, who cleared almost $200 mil worldwide (not counting P&A) for that Robin Williams VFX spectacle, is dead set on dusting it off for a redo, and has enlisted Scott Rosenberg to serve as "consultant."
Now, the writer, responsible for THINGS TO DO IN DENVER WHEN YOU'RE DEAD, BEAUTIFUL GIRLS (two underrated mid-90s Miramax jams), CON AIR, and HIGH FIDELITY, will not pen the actual script; those duties are being handed to Jeff Pinkner, who's written on LOST, FRINGE, and ALIAS for J.J. Abrams. His lone feature screenplay credit thus far? Brace yourself: AMAZING SPIDER-MAN 2 (though blaming a writer for that catastrophe is simply denying the realities of the modern film industry).
Still, I'm a huge fan of the two scripts Rosenberg wrote when he was starting out (THINGS TO DO IN DENVER and BEAUTIFUL GIRLS), and the dude contributed to two late-90s Jerry Bruckheimer actioners; one has endured (CON AIR) and one, not so much (GONE IN SIXTY SECONDS). Nonetheless, I don't really see a lot of room for potential in this project, and I don't see them mining anything new from the source material, which was a lovely, near-wordless picture book by Chris Van Allsburg. Plus, hasn't the market for realistic CGI animal-permeated family flicks kind of dried up by now?
We'll see if they can get a director and star on the level of Joe Johnston and Robin Williams, but even so, I don't really see the need for another bunch of lions/rhinos/snakes/elephants chasing kids around, do you?
JUMANJI won't play by the rules on December 25th, 2016.