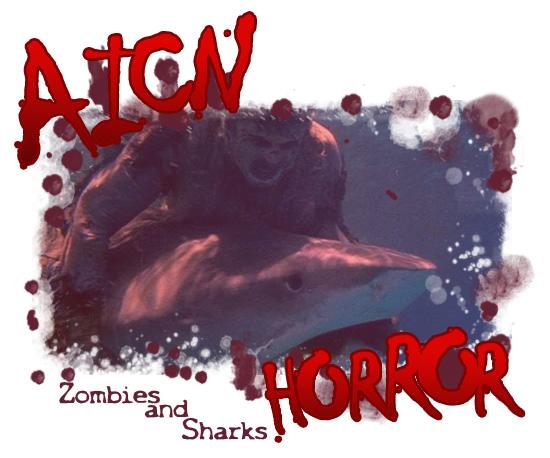 Logo by Kristian Horn
What the &#$% is ZOMBIES & SHARKS?
---
Greetings, all. Ambush Bug here. Happy Birthday to AICN HORROR which celebrates its sixth year on Ain't It Cool News in October! And what a fantastic year in horror it was! Always hoping to pass on new and exciting films for all of you ravenous readers, I have once again compiled a list counting down my favorite horror film released since last October 1, 2014 and covered in my weekly AICN HORROR: ZOMBIES & SHARKS column.

As far as how I compiled this list? Well, I simply looked over my AICN HORROR columns over the last year since October 1st, 2014 (which happens to be the birthday of this little column six years ago!) and worked and reworked a list throughout the year until I had 31. No real method to my special brand of madness; just my own personal favorites. The only rule qualifying the film for this countdown is that it had to be released to the masses (via theaters, digital download, On Demand, or DVD/BluRay) within the range of October 1, 2014 and October 1, 2015. Anything before or after that span of time doesn't count in this haunted dojo. I'll be counting down every day until Halloween to my favorite horror film of the year. I'll also provide a second film suggestion at the end of each post that is worth noting or just missed making the list for those who can't get enough horror.

So let's get to it! Chime in after the article and let me know what you think of the pick, it's placing on the list, how on the nose or mind-numbingly wrong I am, and most importantly, let me know your own personal faves from the last year in horror…let's go!
#9 GOODNIGHT MOMMY
Why is GOODNIGHT MOMMY #9? While the film isn't made with the strongest structure after a second viewing, GOODNIGHT MOMMY is filled with surreat, unique, and absolutely nightmarish imagery that you are bound to never forget once seen. It creates a dream world unlike any I've seen before and views everything through a childish and imaginative lens. This is one chilling film that doesn't pull punches and if definitely not for the squeamish or faint at heart (though what the hell are those people reading a horror countdown for?) Here's my review
from September 11, 2015
!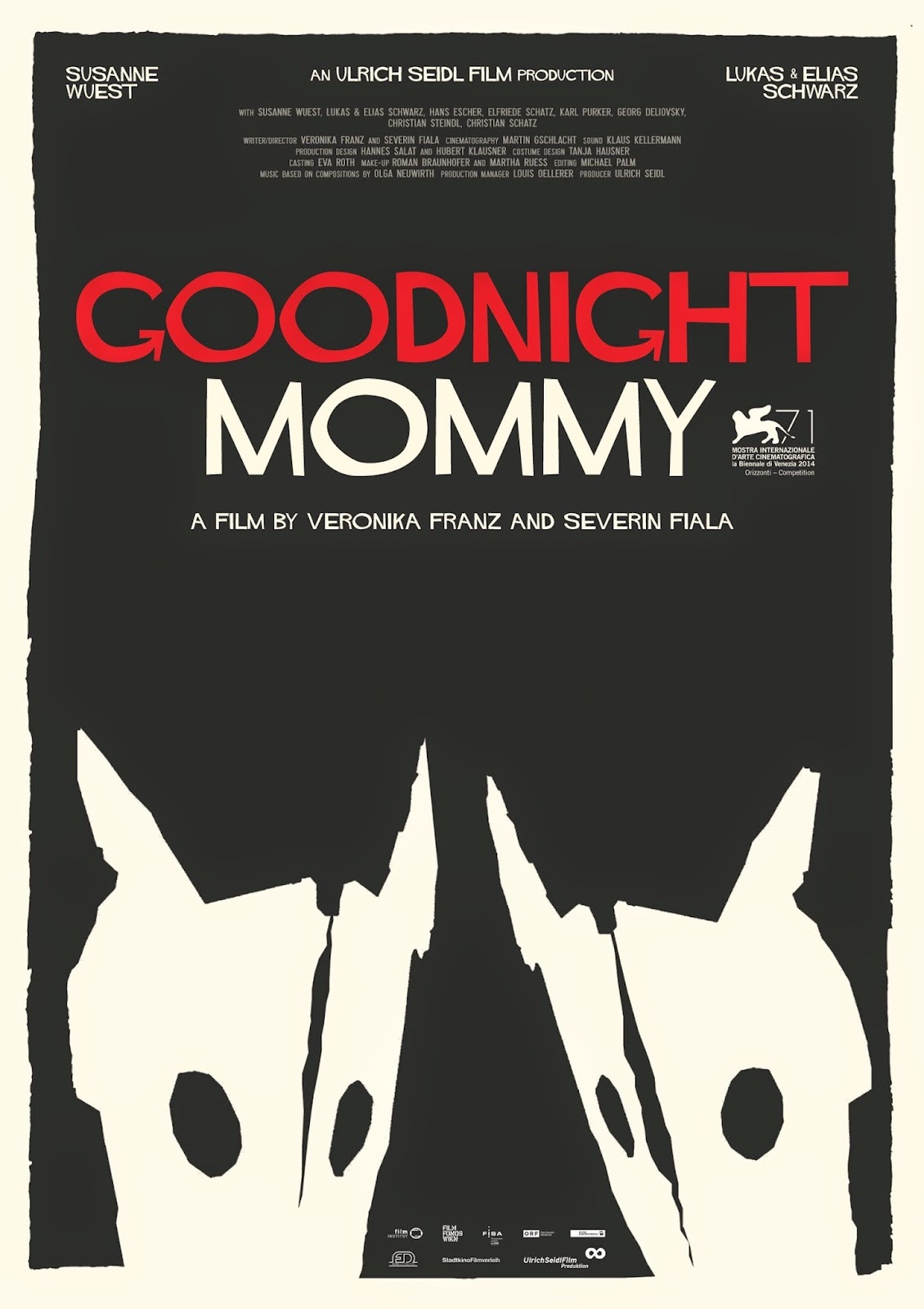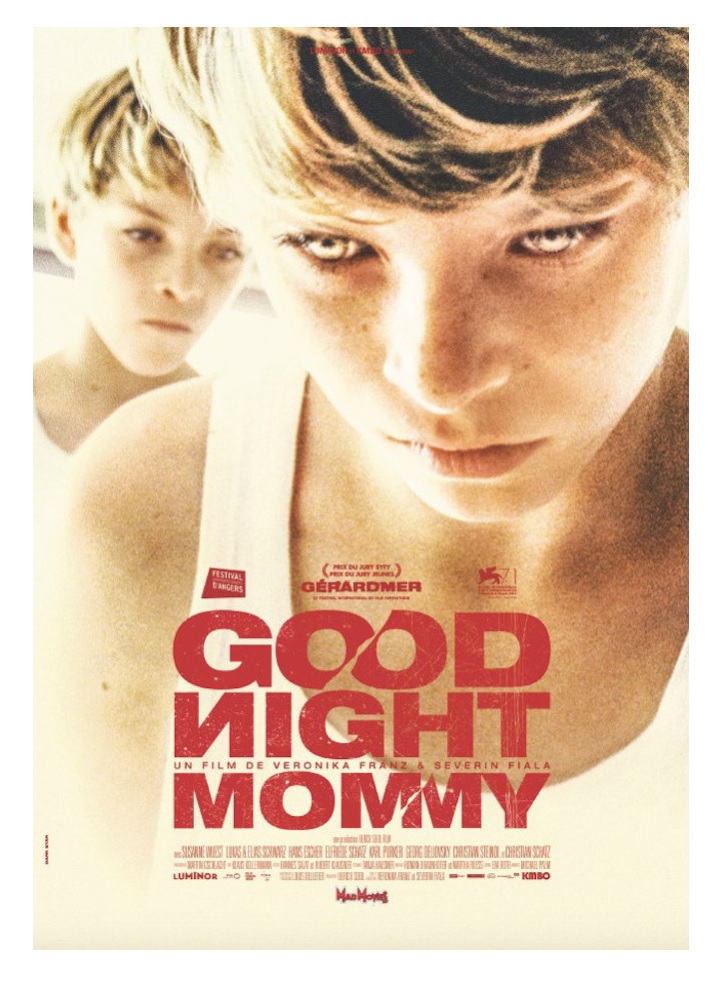 Available on iTunes here!
GOODNIGHT MOMMY (2015)
aka ICH SHE ICH SHE
Directed by Severin Fiala & Veronika Franz
Written by Severin Fiala & Veronika Franz
Starring Susanne Wuest, Lukas Schwarz, Elias Schwarz, Hans Escher, Elfriede Schatz, Karl Purker, Georg Deliovsky, Christian Steindl, Christian Schatz, Erwin Schmalzbauer
Find out more about this film here and on Facebook here
Reviewed by Ambush Bug
In horror, more times than not, the goal is to lure the viewer or reader in and then attack them when their guard is down with horrifying images that often challenge ones perception of what is right or wrong, up or down, inside or out. The whole concept of tension is to lure the viewer in by having them trust the film, only to pull the rug out from under them and give them a thrill. From the very beginning; with the dream like setting and the playful behavior of twins Lucas and Elias (played by real life twins Lucas and Elias Schwarz), I just didn't trust this film. It gave me an ooky feeling from the get go. Blame Serling or O'Henry or M. Night Shamalayan or whoever, but the surreal landscape and cold look of every scene in GOODNIGHT MOMMY made me proceed with caution. Because of that, I feel GOODNIGHT MOMMY is going to be another one of those polarizing films. The type of film that some folks love for the weirdness of it all and the type some folks will call stoopid because they were able to see through the mist and call the bluff of this film early on. As a person who appreciates the road traveled rather much more than the arrival at a destination, I felt this is one of the better horror films you're going to see this year.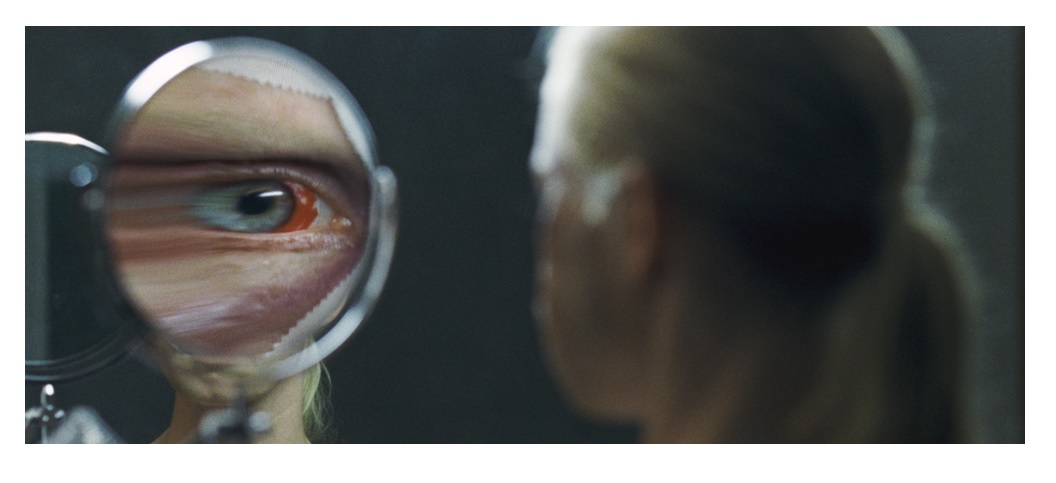 The aforementioned twins seem to have been left alone in a wild and untamed world of cornfields, serene lakes, dark caverns, and spongy earth. After a day of playing, they return home to find their mother home from the hospital, bandaged around her face apparently from a recent and nondescript accident. Testy and tired, Mother (played by Susanne Wuest) doesn't put up with the behavior of the boys and not looking or behaving like the loving mother they know, the twins decide that this person, bandaged and weary, is not their mother. Whether or not that is true is left to be determined as the narrative unfolds and the twins test their mother to see if she in fact is someone alien invading their home and replacing their beloved mother.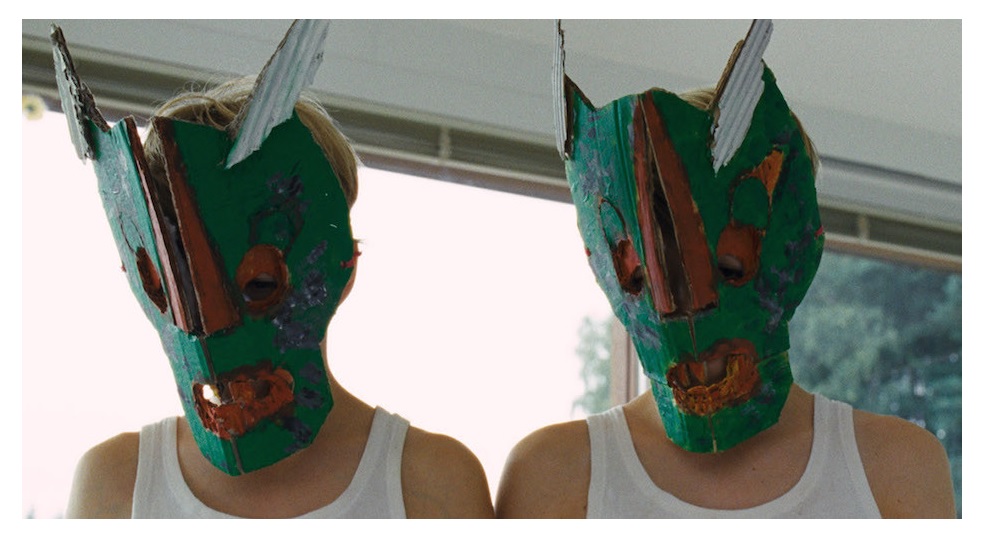 This film deals with identity. Not only with the way one looks being the way you feel about a person, but with the way one identifies oneself within a family unit. Because their mother looks completely different that what they know, the twins believe her to be someone else. The kids love their mother, but the concept that the look of ones' mother might change is something that is too much for a child-like mind and therefore, the sight of mother in a new form immediately shakes the twins world to their core. At the same time, because of some clever narrative twists, the twins begin to merge into one unit, losing their individuality and functioning as one as twins often do. The oddity of the mirror image in the form of a twin is examined thoroughly in this film as Cronenberg did in DEAD RINGERS in which the screen is often solely dedicated to twins doing something similar, doing something together, or saying lines at once. This also applies to Jungian archtypes of the twin. When presented with identical twins, the tendency of the human mind is to differentiate the two. When that is seemingly impossible, it immediately confuses the brain and makes for an uneasy feeling. GOODNIGHT MOMMY is filled with these instances and while this film is ripe with weirdness, the fact that it involves twins plays with ones perceptions in a surreal way that immediately makes you feel as if this is some kind of unreal and uneasy realm the story is functioning within.
Now on top of the twin stuff (which is weird enough), there is an abundance of surreal landscapes, silent action and imagery, hissing cockroaches, flames, sickly cats, and weird masks. Even if twins don't freak you out, it's more than likely that something from the list I just threw out there will. This is a film designed to unease from frame one until the last and I found it to be successful in doing so pretty much the entire time. The simplistic and cold way this film is presented doesn't capture these imagery in a shocking fashion, which makes it all the more disconcerting that a dead cat floating in kerosene can be presented in the same cold manner as a beautiful green field and both have such an other worldly and serene presentation that it all feels like some kind of twisted dream you can't get out of.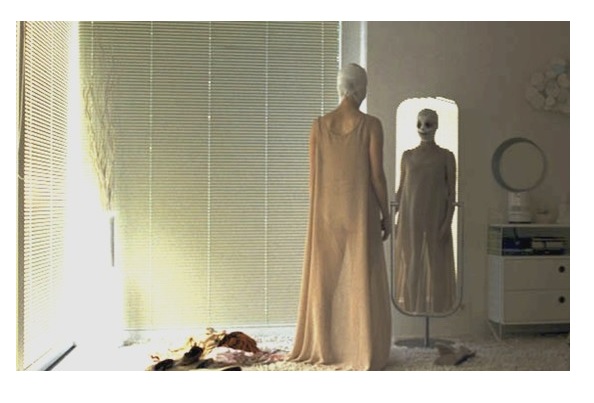 Actors Lukas & Elias Schwarz are phenomenal as they we see this film through their eyes. Watching these two play with one another in the bath and have burping contests immediately make you take their side and see the world through their seemingly honest and innocent eyes. But as I said before, this is a film that can't be trusted. And letting your guard down just because these kids are seemingly innocent is a mistake their "Mother" and myself as the viewer made. As the story unfolds, it is evident that Severin Fiala & Veronika Franz are master filmmakers in the sense of creating a world where the bizarre occurs in a mesmerizing fashion.
I was able to pin down where this film was going early on and I'm sure savvy filmgoers will be able to do so as well. That said, this awareness of what was happening in the story didn't take away from GOODNIGHT MOMMY being so damn effective in conveying a sense of uneasy dream with the threat of a dark nightmare looming just in the periphery. GOODNIGHT MOMMY is much more than just the hook and the twist. It's about mood and playing with the way we perceive what is real and what is not supposed to be. Flipping expectations and what we know is right and wrong on it's head, GOODNIGHT MOMMY is a film that will not be forgotten once seen.
---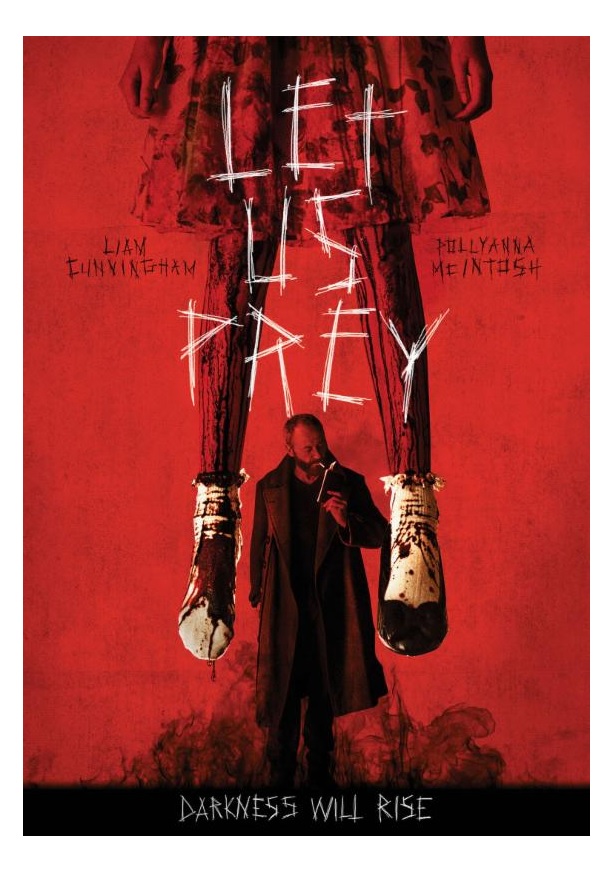 Worth noting: LET US PREY!
Another film that just missed the countdown was LET US PREY, a kind of cartoonish, but really brutal film where no one is without sin and no one leaves unscathed. Polyanna McIntosh is proving to be a scream queen of top caliber as a cop in a police station gone straight to hell and GAME OF THRONES' Liam Cunningham is amazing as the Devil himself waiting for hell to unleash from his jail cell.
Check out my full review of the film here
and you can find it on
iTunes here
!
---
Previously on the Countdown!

#31 – AN AMERICAN TERROR
#30 – WE ARE STILL HERE
#29 – FROM THE DARK
#28 – THE TOWN THAT DREADED SUNDOWN
#27 – DEAD SNOW 2: DEAD VS RED
#26 – THE GREEN INFERNO
#25 – THE EDITOR
#24 – THE TAKING OF DEBORAH LOGAN
#23 – WITCHING & BITCHING
#22 – EXTINCTION
#21 – WYRMWOOD: ROAD OF THE DEAD
#20 – BACKCOUNTRY
#19 – POD
#18 – MAGGIE
#17 – A PLAGUE SO PLEASANT
#16 – THE NIGHTMARE
#15 – A GIRL WALKS HOME ALONE AT NIGHT
#14 – STARRY EYES
#13 – CLOSER TO GOD
#12 – THE FINAL GIRLS
#11 – LOST SOUL: THE DOOMED JOURNEY OF RICHARD STANLEY'S THE ISLAND OF DR. MOREAU
#10 – THE HOUSE AT THE END OF TIME
See ya tomorrow, folks, as I count down the best of the best covered in AICN HORROR since October 1st, 2014!

Ambush Bug is Mark L. Miller, original @$$Hole/wordslinger/writer of wrongs/reviewer/interviewer/editor of AICN COMICS for over 13 years & AICN HORROR for 6. Follow Ambush Bug on the Twitters @Mark_L_Miller.



---
Find more AICN HORROR including an archive of previous columns on AICN HORROR's Facebook page!