Ahoy, squirts! Quint here. Kurt Russell fights cannibals in the Old West. That's the only thing I know about Bone Tomahawk and it's the only thing I need to know about Bone Tomahawk. I don't think there's a logline more guaranteed to get my ass in a seat.
Thankfully I don't have to wait too long since Bone Tomahawk is closing out Fantastic Fest. While I count the minutes, let's take a look at this purty poster: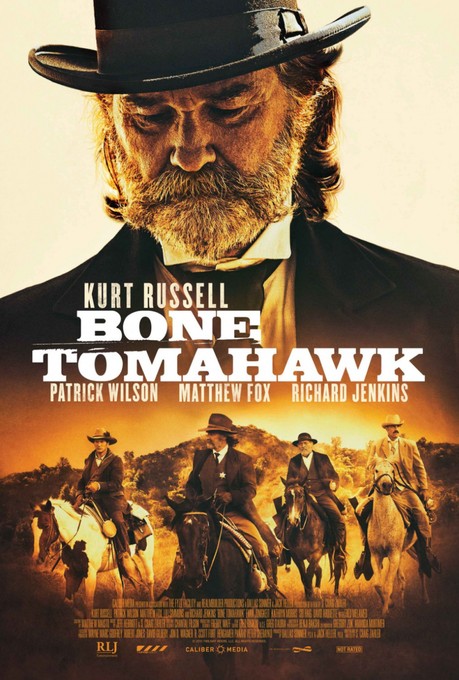 The film's impressive cast also includes Matthew Fox, David Arquette (contractually required to appear in every high profile Western Cannibal movie), Richard Jenkins, Michael Pare, Sid Haig, James Tolkan (Slacker!), Lili Simmons, Patrick Wilson and Sean Young.
-Eric Vespe
"Quint"
quint@aintitcool.com
Follow Me On Twitter