Ahoy, squirts! Quint here. One of my more anticipated late 2015 movies is Michael Dougherty's Trick R Treat follow-up titled Krampus. Dougherty and I have a similar enchantment with holiday themed horror and this one looks so up my alley it's not even funny.
I was lucky enough to get to swing by the set when I was vacationing in Wellington earlier this year and I'll have a big set visit piece for you on this one (filled with tales of practical Weta monsters and farting child actors) whenever the embargo lifts.
In the meantime there has been a little dump of material today, including stills and what I assume is an accidental early release of a foreign trailer for the film.
USA Today has the below stills and a couple others that you can check out by clicking through here.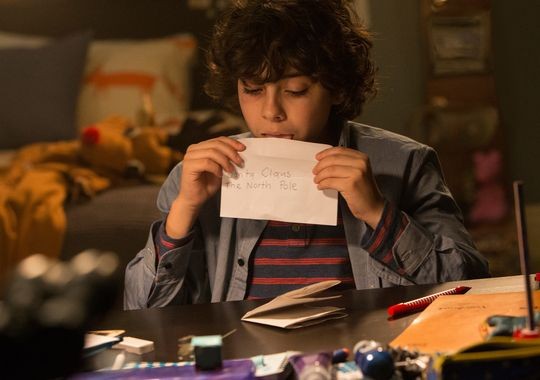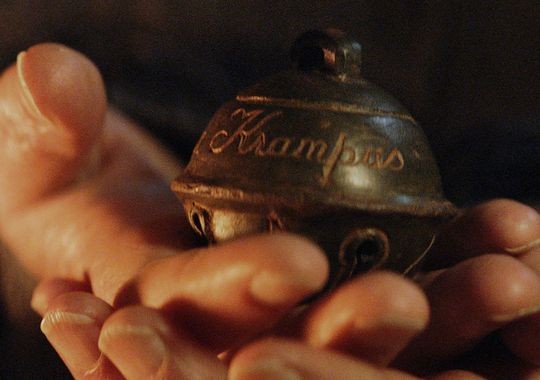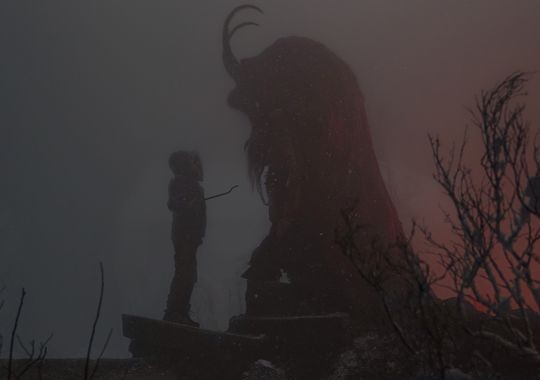 The trailer that was put out there is entirely dubbed in Spanish, but it gives you an idea of the look and tone of the movie, which I was told was part Christmas Vacation and part Gremlins. Told you this shit's up my alley.
JoBlo ripped that trailer and it can be seen here:
I'd bet that means the English language trailer is being rushed out. I'll make sure to update the article if it hits today.
Thoughts?
-Eric Vespe
"Quint"
quint@aintitcool.com
Follow Me On Twitter