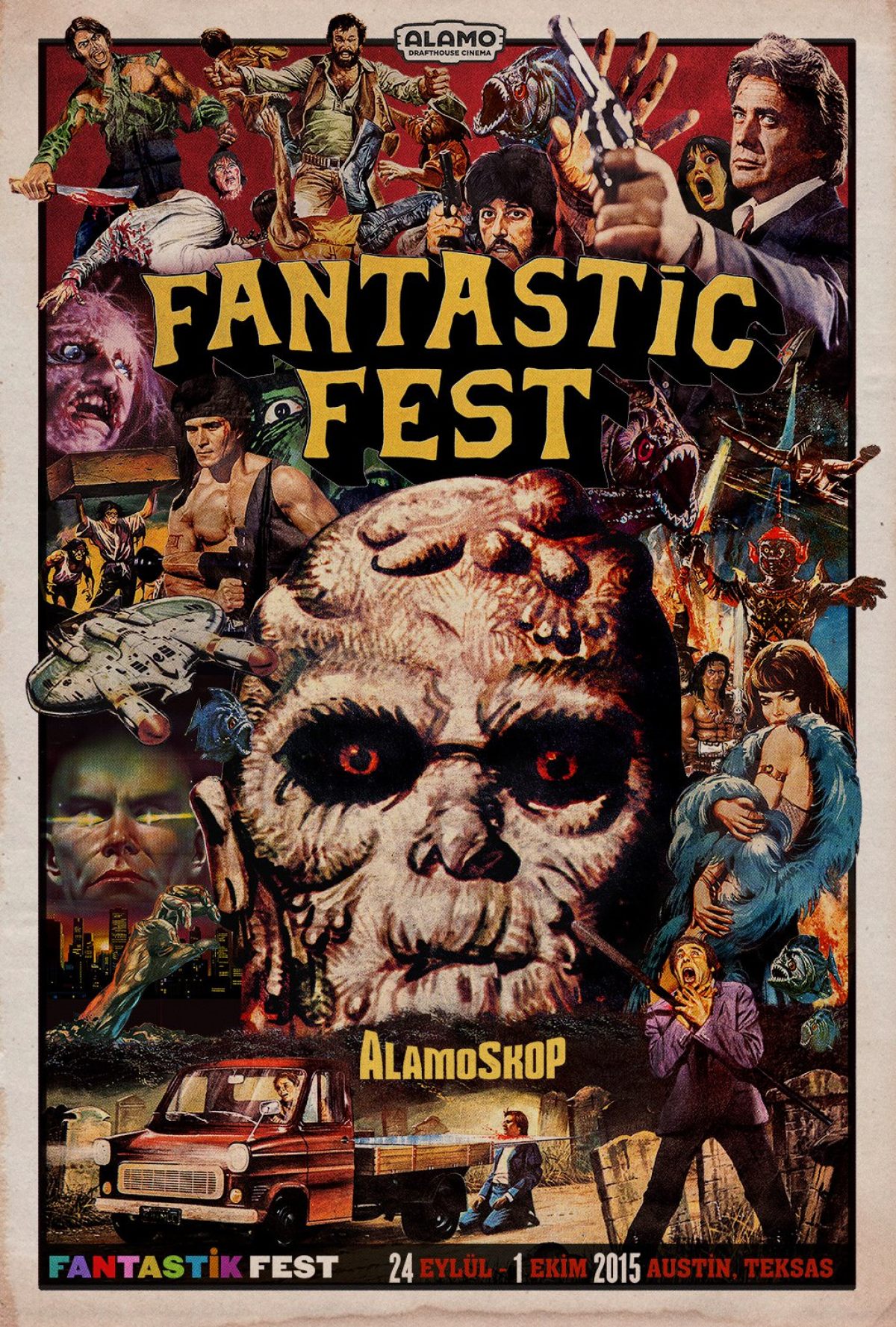 Nordling here.
First, thanks to Noah Lee (@noahphex) for compiling this list of trailers. As more trailers come in (and more titles are announced) we will add to this list. Fantastic Fest starts 9/24 and ends 10/1, exclusively at the Alamo Drathouse on South Lamar, and I hope to see most if not all of these movies eventually. A Fantastic Fest movie is special. It may not be the best thing I see all year, but each film that plays has that special something about it that marks itself in my memory. This year looks to be no exception - both big-budget studio fare, and smaller, more intimate films. I want very badly to see THE MARTIAN, but I also want to see films like BASKIN, or THE WITCH, or THE MIND'S EYE, and while THE MARTIAN will definitely be playing in a theater near me, some of these films may not be. So, if you're attending Fantastic Fest, take a look at these many trailers and think about what you want to experience. In no particular order:
LOVE AND PEACE
BASKIN
TOO LATE
THE MARTIAN
THE WITCH
THE LOBSTER
LAZER TEAM
ASSASSINATION CLASSROOM
DER BUNKER
MAN VS. SNAKE
LIZA THE FOX-FAIRY
THE KEEPING ROOM
MEN AND CHICKEN
DEMON
KLOVN FOREVER
THE MISSING GIRL
YAKUZA APOCALYPSE
ZINZANA
You can find more trailers, including some classic films that are slated to be shown during Fantastic Fest, here at this YouTube Playlist. See you all at the Alamo Drafthouse South Lamar in a few weeks!
Nordling, out.