Hey folks, Harry here... We scored some new CAPTAIN AMERICA: CIVIL WAR Promo Art today - so let's jump into it: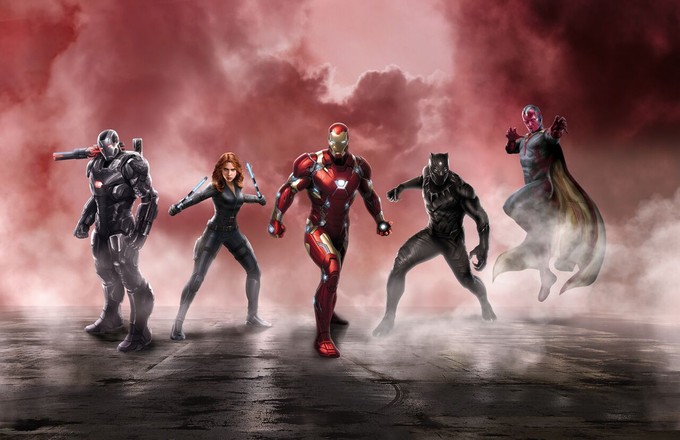 So - on IRON MAN's side we've got War Machine, Black Widow, Black Panther and Vision. Um. He wins. I don't think Cap has squat that'll stop VISION.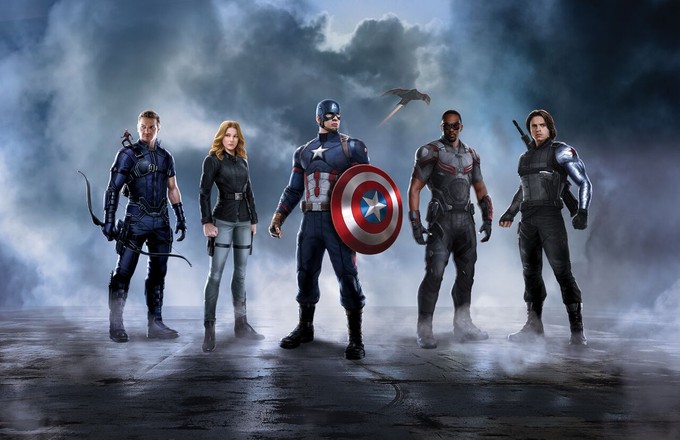 Gotta say, Captain America's team seems a bit powerlite. I mean, Hawkeye? Falcon? Winter Soldier? Agent 13? Now, I know Captain America has more heart than anybody on Stark's Squad, but the Vision can take that heart clean from his fucking chest!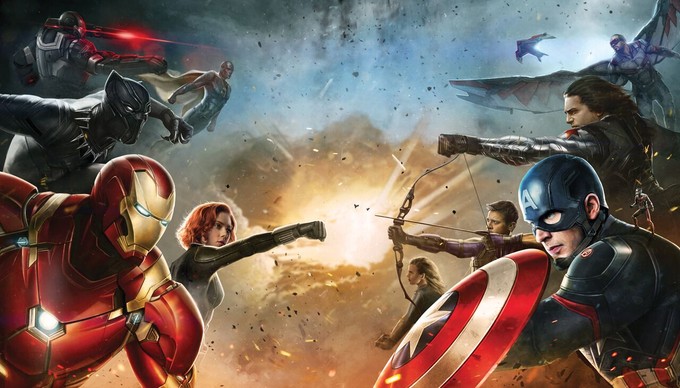 Well, at least Captain America has Ant-Man on his shoulder - who'll be key to fucking up IRON MAN & WAR MACHINE, but again, I come back to VISION - there's nothing on Cap's side that can go toe to synthoid toe with the Vision. Right?
Seems they're hiding Spider-Man. Maybe Cap will have Aunt May to help him.
Now - are you shocked to see AGENT 13 so prominent here?
Keep it cool,
Harry