Hey folks, Harry here... I grew up without GOOSEBUMPS by R.L.Stine... But I've admired the author's intent to give children nightmares of a variety of forms - and my wife, Yoko... she LOVES the entire GOOSEBUMP thing, so Thank you Mr Stine. When they announced a GOOSEBUMPS movie, I sort of rolled my eyes, as Yoko jumped up and down with excitement - and while I LOVED the trailer - I also knew it was directed by the man that directed Jack Black in GULLIVER'S TRAVELS which... the less said the better. But, Rob did direct SHARK TALE and MONSTERS & ALIENS - which I both enjoyed greatly. So I chose to trust the trailer's effect upon me. But there was still a cautious sense of... Gulliver haunting me. Then I realized that story credit for this film goes to Scott Alexander & Larry Karaszewski. Shit, that's all you had to saaaaaay! Now, the screenplay credit is to a Darren Lemke, who wrote Bryan Singer's JACK THE GIANT KILLER (which I personally dug) and TURBO (which I didn't), but is also the writer of record for the 2019 production of SHAZAM! the one DC film which is supposed to exist outside of the established DC Cineverse that Snyder's film is the beginning of. SO - I have hope. I've also heard they've screened GOOSEBUMPS to the long lead press and they seem to have flipped for it!!!
Here's the domestic one-sheet: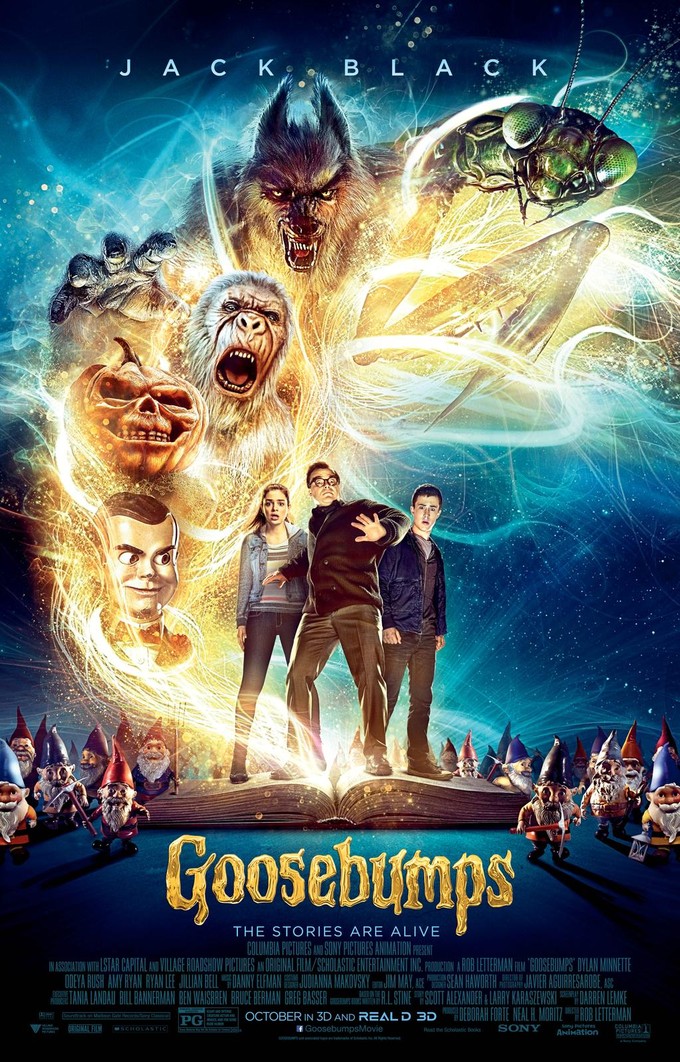 But I prefer these two International posters just as much, if not more: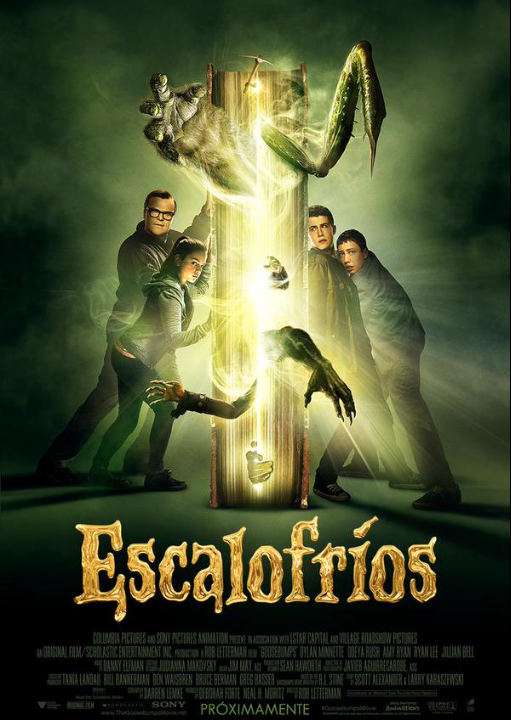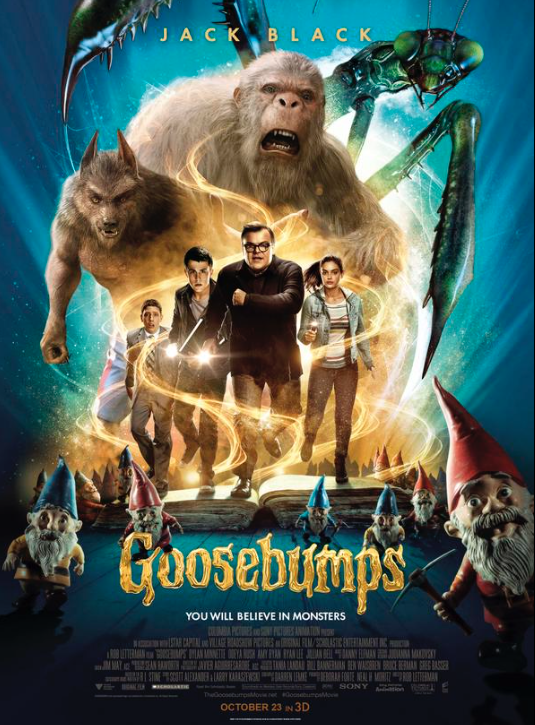 Those Gnomes really freak Yoko right the hell out! Now here's my question for you folks. Should I watch all the GOOSEBUMPS in advance of this film? Or are there just key episodes that you Goosebumps fans would recommend?
Keep it cool,
Harry