Ahoy, squirts! Quint here. As if Donnie Yen being in a Star Wars movie wasn't cool enough already, he's now giving all of us an inside look at what's going in Gareth Edwards' spin-off flick.
There have been some spy photos of Stormtroopers (classic style, naturally) that have leaked, but to the best of my knowledge we haven't seen a glimpse of these other helmets yet. All look very cool and very authentic within the universe. The black helmet on the left looks particularly Ralph McQuarrie-ish.
Here's what Yen instagram'd: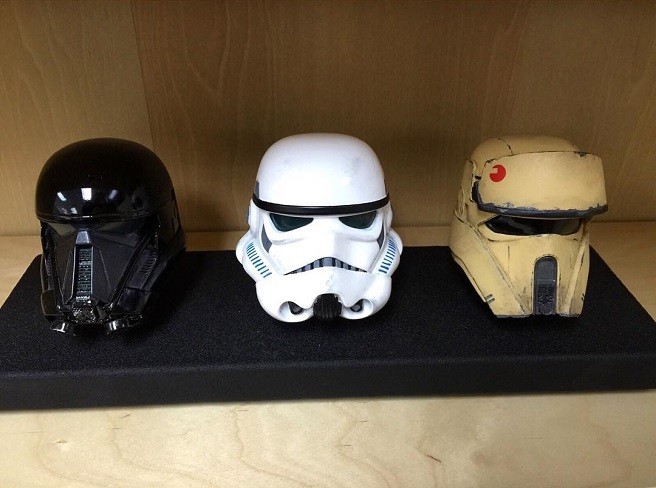 He also wrote "I am the Force and I fear nothing." Interesting. Wonder if Yen's character, who I'm still 99% is blind judging by that official photo of our Death Star plans stealing squad, might have a little force sensitivity going on. Would totally fit into a Zatoichi kind of mode, no?
Thoughts?
-Eric Vespe
"Quint"
quint@aintitcool.com
Follow Me On Twitter