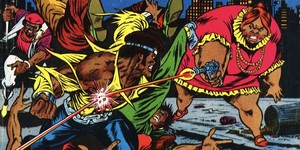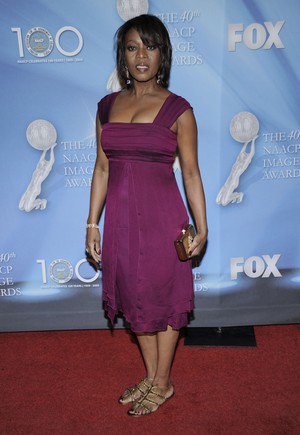 "No one is commenting, but I hear [Alfre Woodard] may actually be playing a version of Marvel villain Black Mariah, a nemesis to Luke Cage as well as Iron Fist," types Deadline's Nellie Andreeva. "In the comics, she is a professional criminal and a drug dealer."
More officially, Woodard is playing Minetta, a local political figure in the upcoming Netflix/Marvel TV series "Luke Cage," based on the popular comic-book character.
Emmy-winner Woodward ("Star Trek: First Contact") is much, much thinner than Marvel's print version of Black Mariah, bringing to mind the casting of skinny actresses Angela Bassett and Viola Davis to play big-screen versions of DC Comics' corpulent Amanda Waller.
Woodard, 62, has TV credits going all the way back to 1980s MTM series "The White Shadow," "Hill Street Blues," and "St. Elsewhere," more recently taking recurring roles on "Desperate Housewives," "My Own Worst Enemy," "Three Rivers," "Memphis Beat," "True Blood," "Copper," "State of Affairs" and "The Last Ship."
Emmy-nominated a whopping 18 times, she owns four Emmy statuettes, for her roles in "Hill Street Blues," "L.A. Law," "Miss Ever's Boys" and "The Practice."
Find all of Deadline's story on the matter here.