Hey folks, Harry here... Quint will be again filing a much more detailed analysis from D23 of today's activities, but this poster is just too good to not share!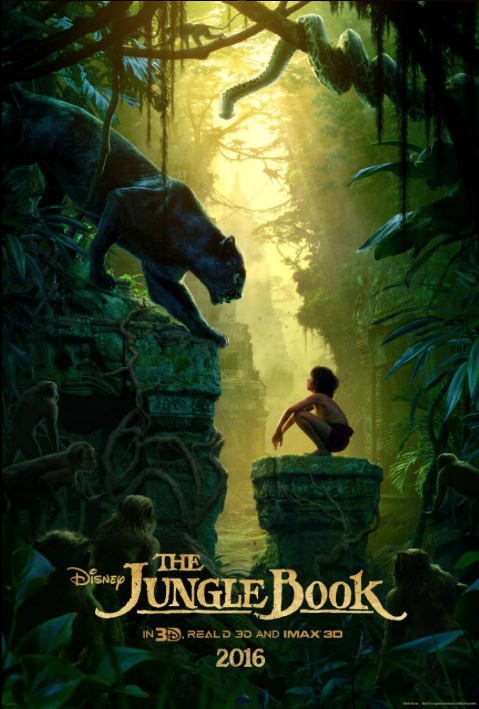 We also were sent a press release from Disney upon the film - so here's that:
After an introduction by Sean Bailey, Jon Favreau, director of Disney's upcoming "The Jungle Book," welcomed to the stage newcomer Neel Sethi, who was selected from thousands of candidates to play man-cub Mowgli; plus Oscar® winners Ben Kingsley, who helps bring panther-turned-mentor Bagheera to life, and Lupita Nyong'o, who lends her voice to the protective mother wolf Raksha. Favreau treated fans to a sneak peek of footage from the film, and each guest received a copy of the dramatic teaser poster following the presentation. The all-new, live-action epic adventure showcases Mowgli's journey of self-discovery when he's forced to abandon the only home he's ever known.

Based on Rudyard Kipling's timeless stories and inspired by Disney's 1967 animated classic, the film features state-of the-art technology that immerses audiences in the lush world like never before. "The Jungle Book" also features the voices of Bill Murray, Idris Elba, Scarlett Johansson, Giancarlo Esposito and Christopher Walken. Jon Favreau and Brigham Taylor produce and the screenplay is by Justin Marks. "The Jungle Book" hits theaters in stunning 3D and IMAX 3D on April 15, 2016.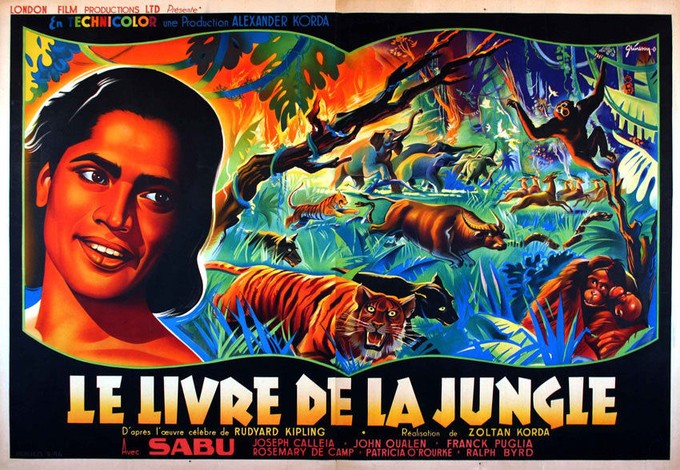 My favorite JUNGLE BOOK was Zoltan Korda's JUNGLE BOOK starring Sabu. I saw this perhaps 20 times on 16mm film before I got to see Disney's JUNGLE BOOK - which I also love. But for me, there was something magical about Korda's film. If Favreau knocks this adaptation out of the park - I do wonder if it will supplant the classic 1942 version!
Keep it cool,
Harry