Hey folks, Harry here.... Quint will be updating later tonight with his full coverage of D23, but I'll grab some of these announcements and photos as they've happened.
On THE GOOD DINOSAUR - we have this shot of the T-Rex's for the film, which is being described as being a Western - this would make the second Dinosaur Western, the first being VALLEY OF GWANGI by Ray Harryhausen! The older T-Rex is Butch - voiced by Sam Elliott, then there's Ramsey, his daughter voiced by Anna Paquin. And then Butch also has a son named NASH voiced by AJ Buckley.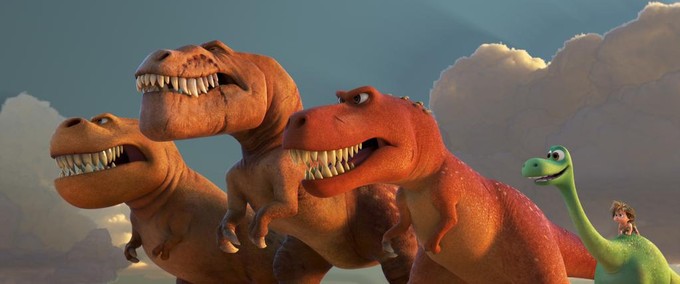 More from Quint later...
Keep it cool,
Harry