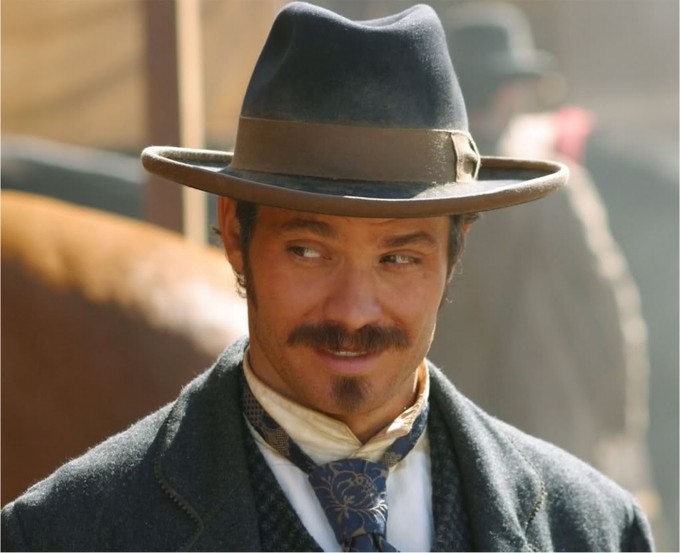 "In reference to Garret Dillahunt's tweet regarding the rumored Deadwood movie, there have only been very preliminary conversations," reads the freshly minted HBO statement.
What Garrett Dillahunt (who played two doomed characters on the series) tweet?
"So uh....I'm hearing credible rumors about a #Deadwood movie. #Everybodypray." read the tweet.
Ian McShane, who turns 73 next month, has a role on next year's sixth season of HBO's "Game of Thrones."
I'm thinking with McShane back in the HBO fold, maybe somebody phoned Tim Olyphant's agent, who told Olyphant, who told Dillahunt (who played one of the Biggest Bads on Olyphant's "Justified" series this year).
"Deadwood" mastermind David Milch never really left the HBO fold since the series aired its 2006 finale. He oversaw the channel's "John From Cincinnati" in 2007 and its racetrack series "Luck" in 2012. He shot the HBO pilot "The Money" last year.
If they do revive the series, will it take place 10 years after Dillahunt's serial-killer character hung himself?
I'm not holding my breath. HBO has been talking about a "Deadwood" TV-movie since it cancelled the show almost a decade ago.
And HBO never did air the final two episodes of Milch's "Luck" like they promised.