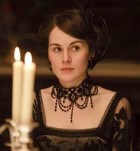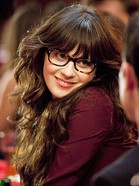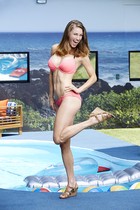 FX CEO John Landgraf apparently looked at the miniscule ratings garnered by his Billy Crystal sitcom "The Comedians" and told one of the interns to add up how many current scripted series are on the air.
The tally for 2014 was 371 scripted series. Everything from "Walking Dead" and "Big Bang Theory" to "Salem" and "Every Witch Way."
(I couldn't tell you if Landgraf's minion included "World News Tonight," "The Kelly File" and/or "The Nightly Show" in his count. Or even Saturday morning cartoons like "Hulk and the Agents of SMASH" and "Star Wars Rebels.")
Landgraf on Thursday estimated more than 400 current series will air in 2015 and that number will grow in 2016.
And believe it or not, you can watch every episode of every scripted series, especially if you're unemployed and own a few good DVRs.
Some math:
400 series x 12 hours per scripted series (remember a lot of them are half-hour sitcoms) = maybe 4800 hours of scripted programming annually. Divide those 4800 by 365 days and that's only 13 hours of scripted programming you have to watch daily.
But here's the thing.
The most popular shows this week were "Big Brother" (the number-one show on all three nights it aired), "American Ninja Warrior" and "America's Got Talent."
These are not "scripted" shows.
Let's randomly take Tuesday night. Of the highest-rated 30 non-repeats, 22 of them are unscripted. (I decided to count "The Daily Show" and "The Nightly Show" as scripted.)
I would estimate that at least two-thirds of new programming on an average night is "unscripted."
And that blows up the amount of non-repeat programming from 400 shows per year to 1,200 shows per year.
And 4,800 hours per year to something like 15,000 hours per year. That's 41 hours of non-repeats per day. Which you might be able to cut back to 31 hours per day after you zap every commercial really efficiently.
Even if you never sleep, 31 hours per day is more than 24.
Never. Catch. Up.