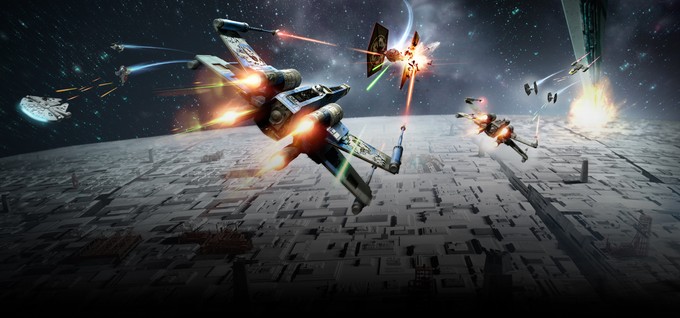 "I've heard there's talk of potentially three different live-action [Star Wars] shows for Netflix, in much the same way Marvel has deals in place for Daredevil, Jessica Jones, Luke Cage, etc.," reports Jordan Maison on Cinelinx.
And back in March, there was this from Jason Ward on the Making Star Wars website:
"Oh yeah, my source also mentioned that a television series based in the Star Wars universe like Marvel's Agents of Shield is ramping up a bit. I assume they don't mean the premise is like Agents of Shield."
There's nothing from Disney or Lucasfilm on any live-action "Star Wars" TV series. Or from Netflix, which had ample time to discuss any new "Star Wars" series during its TCA executive session earlier this week.
A live-action "Star Wars" TV show has been for a decade something of mirage.
Before he sold Lucasfilm to Disney, George Lucas commissioned 50 (!) teleplays for multiple seasons of a proposed live-action Star Wars TV series, at least some of them scripted by "Battlestar Galactica" mastermind Ronald D. Moore. The project apparently fizzled when no channel would commit the money Lucas felt he needed to produce the scripts.
Like the animated "Star Wars Rebels," Lucas' live-action series was to be set between "Revenge of the Sith" and "A New Hope." Unlike "Rebels," Lucas' live-action series focused on rival Coruscant mobsters vying to control the planet's drug and prostitution trade.
"I did, for a bit of time, work on what was going to be a Star Wars live-action series," Moore told "Last Call With Carson Daly" last year. "We'd go gather at Skywalker Ranch periodically, every couple of months, and break stories and write scripts for this proposed series that George was interested in."
Disney acquired Lucasfilm in 2012, and in early 2013 Paul Lee, president of Disney-owned ABC Studios, said Lucas' proposed live-action series was being reviewed for development.