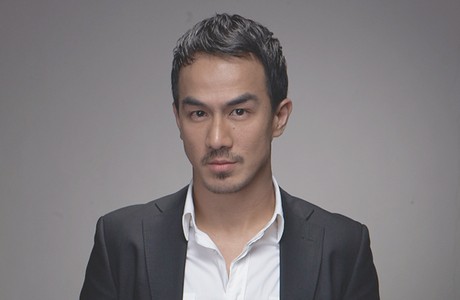 Joe Taslim -- the Indonesian model, Judo expert and star of "The Raid: Redemption" who played Jah in director Justin Lin's "Furious 6" -- will portray an evildoer in Lin's "Star Trek Beyond."
Like "Beyond" co-stars and fellow foreigners Idris Elba ("The Wire," "Thor") and Sofia Boutella ("Kingsman"), Taslim is new to the Trek franchise.
The Hollywood Reporter's exclusive on the matter seems to suggest Taslim will plays the Elba character's henchman.
The screenplay for "Beyond" was penned by Doug Jung and Simon Pegg ("Shawn of the Dead," "Paul," "The World's End"), who told an Australian newspaper last week he resigned from writing the 2016 installment of the Trek movie "like three times, I think."
(To be clear, however: At no point did Pegg threaten to resign the role of Enterprise chief engineer Montgomery Scott, the role originated by the late, great James Doohan.)
"Star Trek Beyond" warps into cinemas July 8, 2016.
Find all of the Reporter's exclusive on Taslim's casting here.