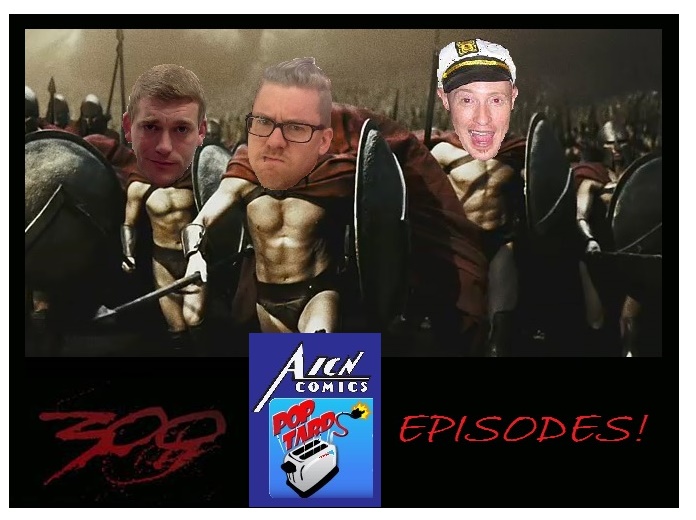 Ambush Bug here. Please check out the latest, greatest podcast from myself and the usual crew; Optimous Douche, and Johnny Destructo of PoptardsGo.com. This week is our big 300th Episode so we invited Cate from "It's All Geek To Me" podcast to joins us to review ANT MAN!

At 35:29, we then talk with longtime collaborators John Ostrander and Tom Mandrake about their new Kickstarter for a project they've been working on for quite some time called KROS: HALLOWED GROUND! The Kickstarter only has a few days left, so if you have some coins to spare, the project definitely looks worth it and John and Tom have added some cool prizes for those who donate. Find out more about their Kickstarter here and below is the Pitch video showing some of the art and explaining the concept!




And finally we went ahead and did some good old reviews for STAR TREK/GREEN LANTERN #1 (01:08:28), ARCHIE #1 (01:15:42), STRANGE FRUIT #1 (01:22:10), JUSTICE LEAGUE #42 (01:34:02), and SECRET SIX #4 (01:38:24)! Plus we managed to squeeze in an @$$terpiece Theatre just for the hell of it. As always, that sweet, sweet jack@$$ery is sporked in free of charge!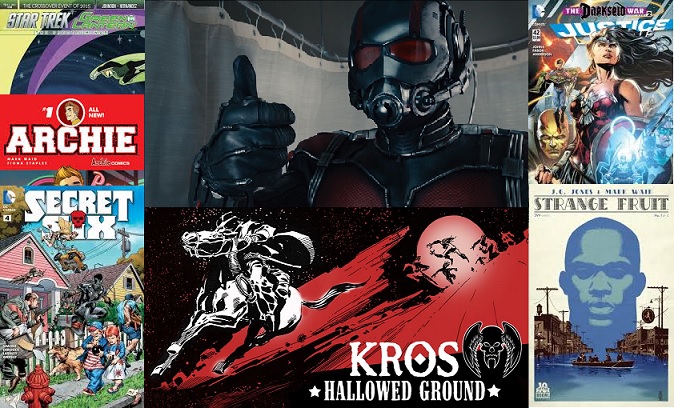 Follow JD on Twitter @poptardsgo and
find his art here
!
Follow Optimous Douche on Twitter @robpatey and
check out his website robpatey.com here
!
Follow Bug on Twitter @Mark_L_Miller!
Look for more of the Holes rambling about comics on Poptards, follow us on Facebook here, and look for the @$$Holes' written reviews every Wednesday on AICN COMICS REVIEWS!

And be on the lookout for AICN HORROR's new podcast CANNIBAL HORRORCAST every other Thursday!