Hey folks, Harry here... Got a message from Scott Adkins asking me if I'd like an exclusive image from his upcoming BOYKA: UNDISPUTED IV! Scott likes AICN because we appreciate that he could very well kill us if he had even a second's notion of doing so. And, given that Scott sometimes shows up at our very own FANTASTIC FEST here in Austin... I don't want to be cowering in mortal fear in the bathroom the whole time, so let's show you this image: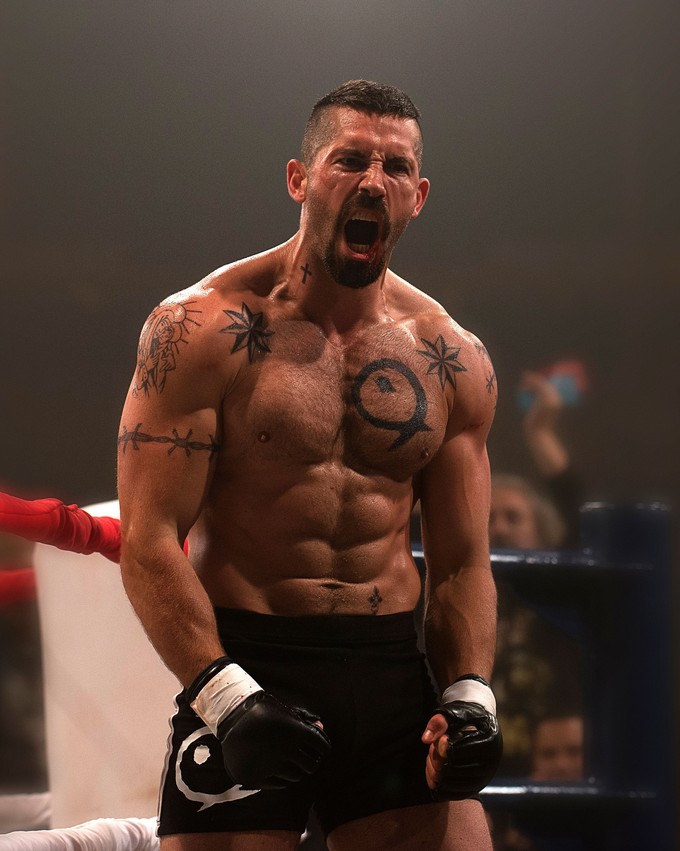 One of the things I appreciate about Scott Adkins' work in martial arts cinema is the power his punches and kicks seem to convey on film. He has an awesome ferocity! Scott also sent over this:
"In the fourth installment of the fighting franchise, Boyka is shooting for the big leagues when an accidental death in the ring makes him question everything he stands for. When he finds out the wife of the man he accidentally killed is in trouble, Boyka offers to fight in a series of impossible battles to free her from a life of servitude."

The Undisputed series has fast become one of the most popular western martial arts movie franchises of all time and the character Yuri Boyka, played by Scott Adkins, has become one of the most iconic and engaging characters in modern martial arts cinema. Millennium Films is currently in production of Boyka: Undisputed IV.
The film is due for delivery this year. We'll keep our eyes out for the latest details.