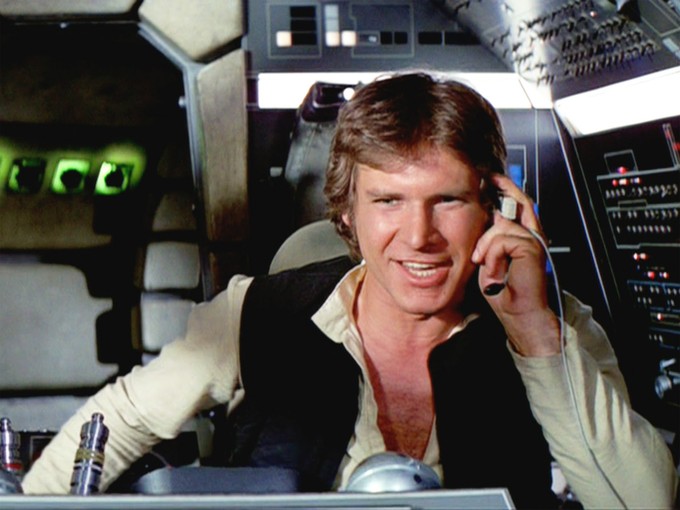 UPDATE: StarWars.com confirms THR's story and adds that the script will be written by Lawrence and Jon Kasdan! The release is set for May 25th, 2018!
Ahoy, squirts! Quint here. I guess it's Star Wars news day! First we heard about Vader's presence in Gareth Edwards' Star Wars Anthology flick ROGUE ONE and now THR breaks the news that Chris Miller and Phil Lord are onboard to write, produce and direct the as yet untitled Young Han Solo Star Wars Anthology film.
This won't be the same film Josh Trank was attached to, which is rumored to be focused on the Bounty Hunters of the SW universe, however if it is the Young Han flick I'd be willing to bet that the smuggler will have a run in with everybody's favorite rocket pack using scum. It's also reasonable to assume we'll see Chewy and a young Lando, but who knows?
Of all the rumored and confirmed Anthology films the one that appealed to me the least was the Young Han one... well, that was neck and neck with the Yoda origin movie, which we really don't need, but I gotta say having Miller and Lord taking the reins ups my interest factor by about three thousand percent.
They're making a habit out of taking things that shouldn't work, like the Jump Street series and The Lego Movie, and somehow pulling off magic.
This one is going to live or die based on who they cast as Young Han. Harrison Ford established a unique blend of flawed hero and swaggering dick that many have spectacularly failed to replicate since 1977.
I have no idea who could pull that off these days, but I trust Lord and Miller to find the right guy.
What do you folks think?
-Eric Vespe
"Quint"
quint@aintitcool.com
Follow Me On Twitter