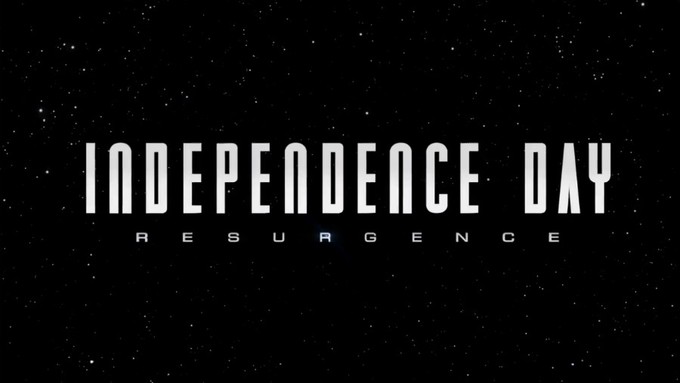 There's a good chance that the first official INDEPENDENCE DAY: RESURGENCE teaser will make its way online later today, but we have some exclusive news on when you'll be able to see it on the big screen.
Hint: it's exactly when you'd expect.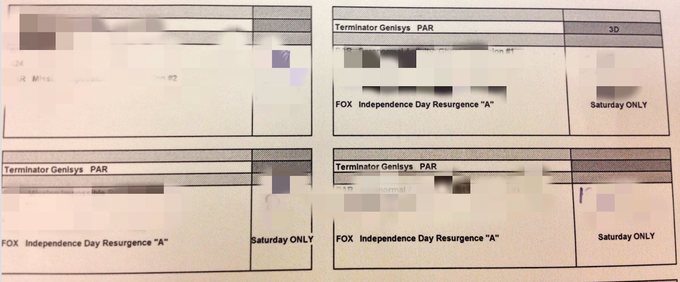 That document lays out which trailers will play with the various showings of TERMINATOR: GENISYS at that particular theater. Note that each showing features the trailer for INDEPENDENCE DAY: RESURGENCE, but with one very specific instruction: that the trailer should only be played on Saturday. Yup, Independence Day.
I told you it was obvious.
Almost certainly, this would apply to more than just this theater, and the trailer will most likely be playing with July 4th showings of TERMINATOR: GENISYS across the country. While it's weird to attach a trailer onto a film that's already been out in theaters for several days, it's an obvious and opportune move to cash in on this year's festivities, particularly if they already have any footage to show off. I know it's incredibly early on in production, but it'd be a bit anti-climactic if what they showed was essentially the same title reveal we've already seen, no?
It doesn't really seem like the trailer is going to remain attached to GENISYS for the rest of its run, so if you need to see the ID4 2 teaser in theaters ASAP, then make plans to squeeze the flick (or at least its trailers) into your plans for the fourth. Otherwise, it'll be online for your enjoyment, starting within the next couple of days.
INDEPENDENCE DAY: RESURGENCE celebrates early on June 24th, 2016.