Ahoy, squirts! Quint here. While there is an amazing amount of talent that was photographed in 65mm for Quentin Tarantino's The Hateful Eight, I think we can all agree the real star of this film will be Kurt Russell's mustache.
I mean, pretty snowy western vistas and Jennifer Jason Leigh, Sam Jackson, Bruce Dern, Tim Roth, Walton Goggins, Michael Madsen, Zoe Bell and the rest of Kurt Russell's face are gonna be good too, but c'mon. It's all about that stache.
EW has a bunch of Comic-Con related images debuting today and now we have one for Hateful Eight. Bow down for the stache, lowly dog!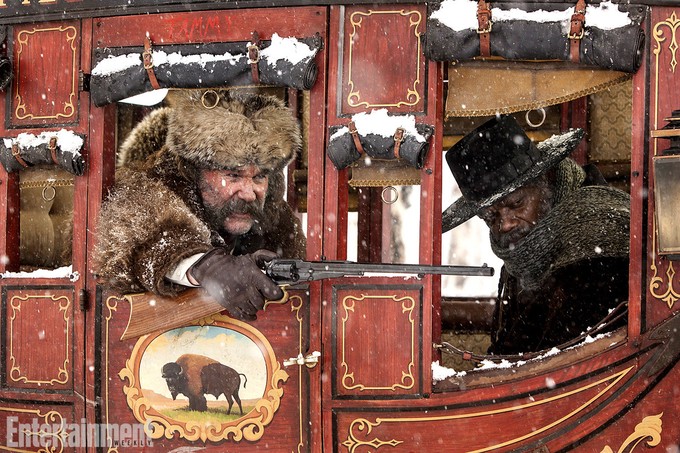 I can. Not. Wait. For. This. Goddamn. Movie.
-Eric Vespe
"Quint"
quint@aintitcool.com
Follow Me On Twitter