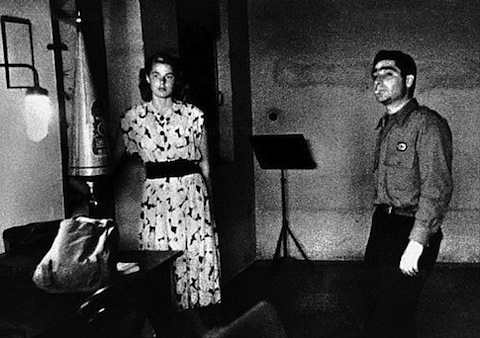 Jeremy here...
Ever since I moved to Los Angeles in 2002, there has been at least one Robert Capa biopic in development. There was one set to star Adrien Brody and Natalie Portman, another to be directed by Paul McGuigan and yet another with Michael Mann at the helm (starring Tom Hiddleston). I think I'm forgetting a couple. None of these came to pass.
According to The Wrap, James Mangold is going to take a slightly different tact. He's just become attached to direct Arash Amel's Blacklist-honoree SEDUCING INGRID BERGMAN, which details the titular movie star's romance with the legendary war photographer. Bergman's career is certainly fascinating in its own right (she was vilified by the tabloid press when she left her dentist husband for filmmaker Roberto Rossellini in 1950), but Amel's script only deals with her post-WWII fling with Capa (who, according to a synopsis of the script, empowered her to live her own life). Meanwhile, Capa's most notable work - e.g. photographing the Spanish Civil War and the Normandy Invasion - was done previous to their affair.
There's clear awards potential here, but I'm leery of Amel, whose GRACE OF MONACO script was absolutely wretched (not so shockingly, the subsequent film was practically unreleasable, with Harvey Weinstein dumping it off on Lifetime after a disastrous festival run). I'd like for this to be more than prestige bait, but it's looking pretty shameless right now.