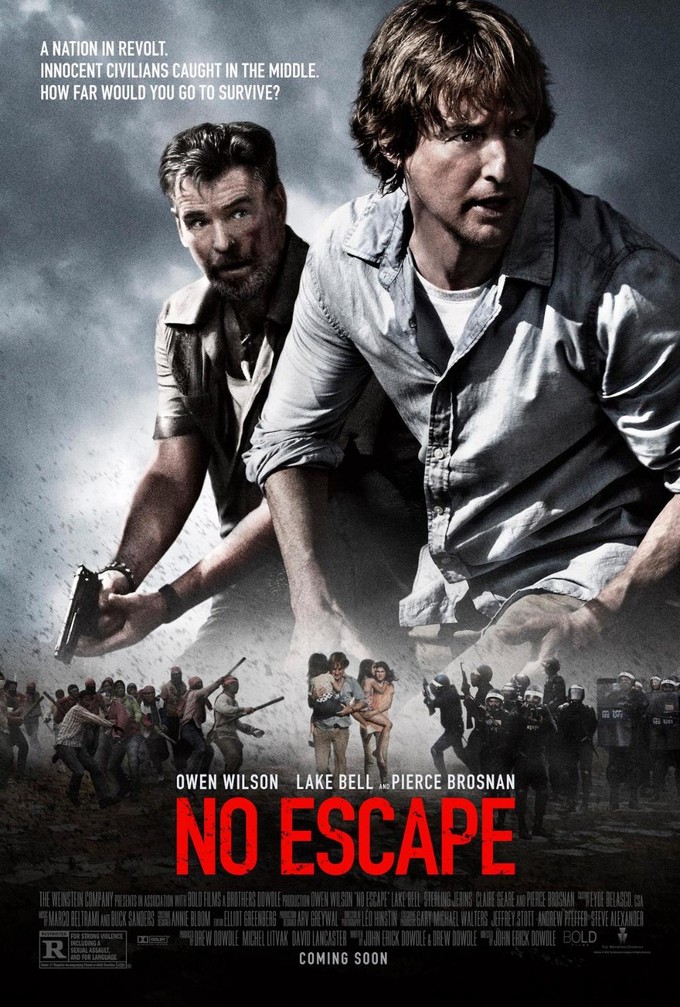 Here's a look at NO ESCAPE, completely unrelated to the 1994 Martin Campbell directed picture with Ray Liotta and Lance Henriksen. This one stars Owen Wilson and Pierce Brosnan (who appears only fleetingly in this spot), and is written and co-scripted by John Erick Dowdle (QUARANTINE, DEVIL, AS BOVE, SO BELOW).
With a title like 'NO ESCAPE,' one would expect something of a Direct to Video knock-off. Based on this trailer, though, the picture looks like it could feasibly be a bit more high-end.
NO ESCAPE hits the US on September 2, and opens in other territories very, very soon thereafter.
It's easy to immediately envision Owen Wilson in Golden Retriever mode - so much so that his action work on the SHANGHAI NOON/SHANGHAI KNIGHTS and BEHIND ENEMY LINES drifts into the ether a bit. With this film, and the recently announced SHANGHAI DAWN in the offering, he seems to be returning to more rough and tumble territory. It'll be fun to see how these shake out…
—————
Glen Oliver
"Merrick"