Hey folks, Harry here... EMPIRE got the drop on the first 3 images from THE MARTIAN, click here to see all 3. When they screened footage at CINEMACON in Las Vegas, people lost their fool minds over this and at the exact same time, seemed to slap the silly shit out of INTERSTELLAR at the very same time.
The favorite line out of that footage was the epic, "I'm left with only one option: I'm gonna need to science the shit out of this." although, the "In your face Neil Armstrong!" is pretty rich too.
This isn't the first film about being shit out of luck on the surface of Mars and having to science the shit out of it to survive! ROBINSON CRUSOE ON MARS is an outstanding film about surviving on MARS, but it was made when we really didn't know jack & shit about the Angry Red Planet. That was a fun one too. This film, however, is based upon Andy Weir's THE MARTIAN - which every hard science geek I know has done backflips for.
Then, as if I needed to be any more jazzed for a new Ridley Scott Science Fiction film, the novel was adapted by DREW GODDARD, who just kicked our collective asses with CABIN IN THE WOODS and DAREDEVIL!!! Super cool! Now, here's the two images, the best one is over at EMPIRE!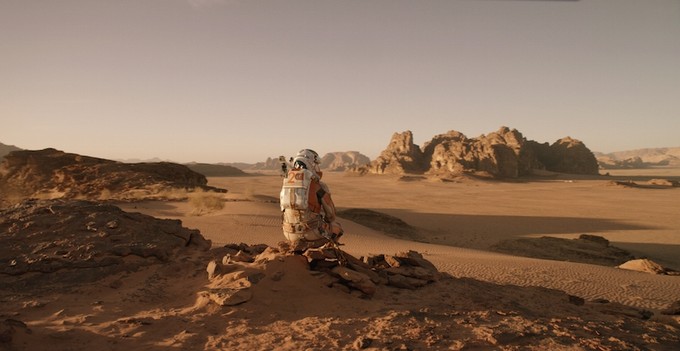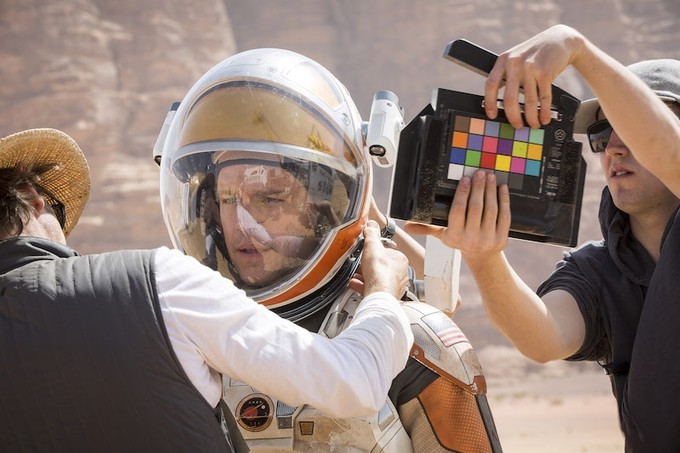 Looking good! Keep it cool!
Harry