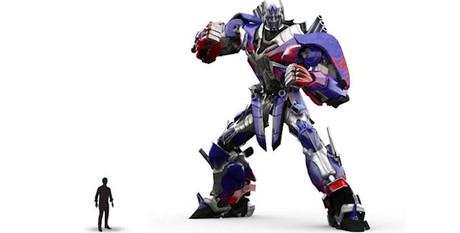 The way action blockbusters are forged is changing.
TV vet J.J. Abrams assembled a "writers room" for the next "Star Wars" movie (Larry Kasdan was in it, as was "Little Miss "Sunshine" writer Michael Arndt and, if my memory doesn't fail me, "Mr. and Mrs. Smith"/"xXx 2" writer Simon Kinberg.)
Warner Bros. – aghast perhaps at the zillions Disney is raking in from its Marvel movies – is in so much of a hurry to start churning out DC Comics adaptations that it has hired multiple teams of writers to craft different competing "Aquaman" scripts and different competing "Wonder Woman" scripts.
And now – in an effort to churn out lots and lots of big-screen "Transformers" sequels and spin-offs – screenwriter and newly appointed "Transformers" franchise czar Akiva Goldsman ("Batman & Robin," "Lost in Space," "I Robot," "I Am Legend," "A Beautiful Mind," etc. etc. etc.) has hired a whopping five more highly paid writers to start filling Goldsman's in-box with screenplays.
These five "Transformers" writers, all but one of whom have big-screen Marvel writing credits, are:
* Jeff Pinkner ("Alias," "Lost," "Fringe," "Amazing Spider-Man 2");
* Zak Penn ("Elektra," "X-Men: The Last Stand," "The Incredible Hulk");
* Art Marcum & Matt Holloway ("Iron Man," "Punisher: War Zone"); and
* Robert Kirkman (creator of the comic book on which "The Walking Dead" is based).
As I say, highly paid writers one and all -- but their fees are tiny compared to overall Transformers movie production budgets. And given how financially dependable this particular giant-robot franchise has proven, a good investment in my view.
Oh, and talkbackers: don't give Pinkner too much shit for his Spider-Man movie. He did a great job as "Fringe" showrunner, overseeing some of its greatest storylines in the Fox series' third and fourth seasons.