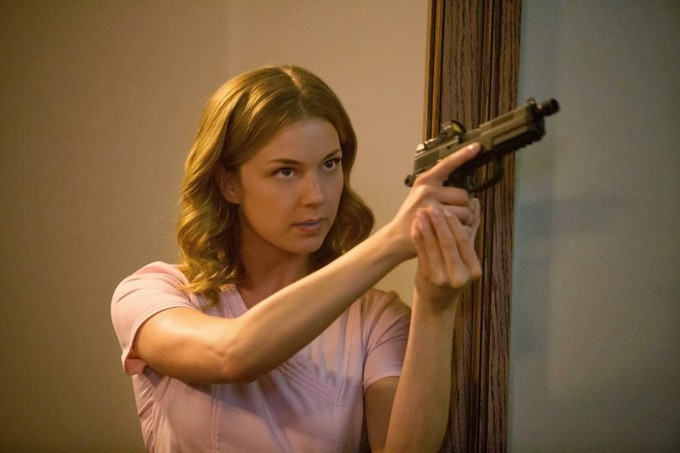 Emily VanCamp, who once enjoyed a much-publicized romance with "Guardians of the Galaxy" lead Chris Pratt (even as they were playing siblings on "Everwood"!), is cementing her own presence in the onscreen Marvel universe.
VanCamp will reprise the role of SHIELD agent Sharon Carter (niece of "First Avenger" SSR agent Peggy Carter) in "Captain America: Civil War."
In "Captain America: Winter Soldier," Sharon Carter pretended to be Karen, a pretty neighbor of Steve Rogers.
Other Marvel movie vets reprising roles in next year's "Captain America: Civil War" include:
Chris Evans as Steve "Captain America" Rogers;
Robert Downey Jr. as Tony "Iron Man" Stark;
Scarlett Johansson as Natasha "Black Widow" Romanoff;
Don Cheadle as James "War Machine" Rhodes;
Jeremy Renner as Clint "Hawkeye" Barton;
Anthony Mackie as Sam "Falcon" Wilson;
Sebastian Stan as Bucky "Winter Soldier" Barnes; and
Elizabeth Olsen as Wanda "Scarlet Witch" Maximoff.
So I guess Hulk and Thor might be sitting this war out?
The last-ever episode of VanCamp's long-running ABC series "Revenge" airs Sunday.
I still like my idea of giving the Sharon Carter character her own ABC series next season. (ABC announces its 2015-2016 plans next Tuesday.)
Follow Evil Herc on Twitter!!