[via Kevin Rubio's Facebook page]
==================
UPDATE: 4 May 2015 - 11:38am (!?!?)
Another shot from Vanity Fair, via the starwarsuniverse message boards. GAME OF THRONES' Gwendoline Christie as Captain Phasma...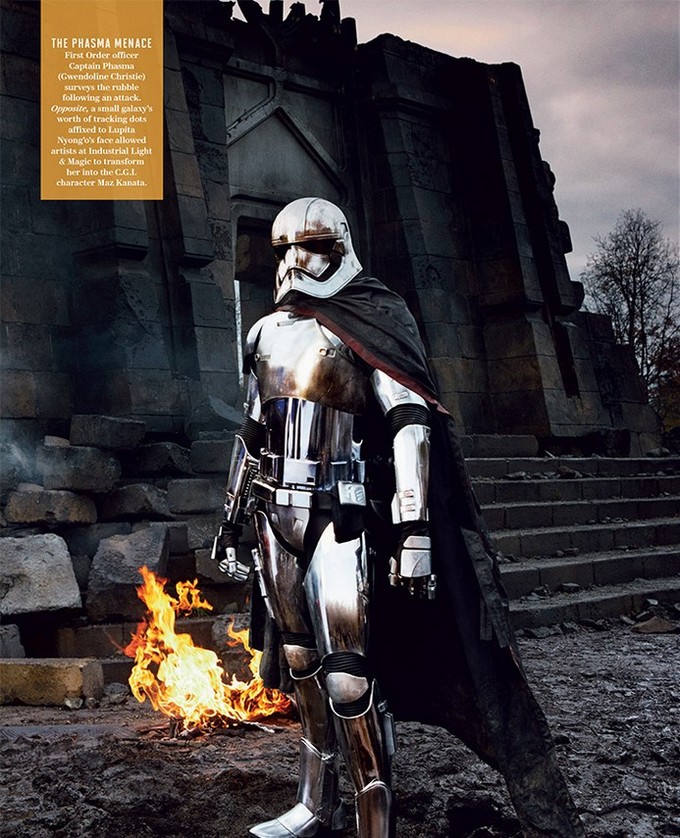 ======> ORIGINAL ARTICLE / MORE IMAGES BELOW THIS UPDATE <======
UPDATE: 4 May 2015 - 8:10am CST USA
Here are further images from the Vanity Fair piece. You can find embiggenable versions, and one or two more shots, HERE as well.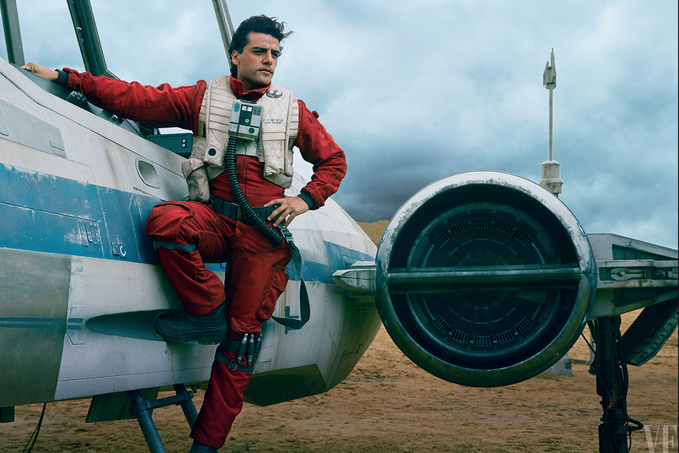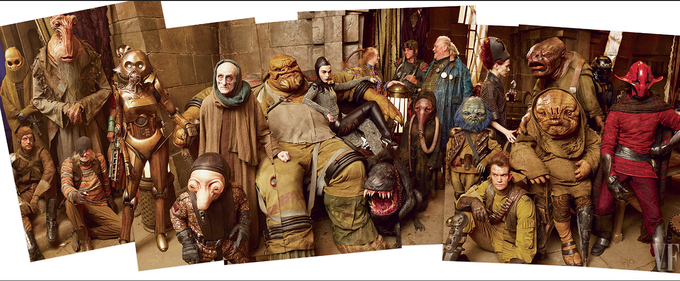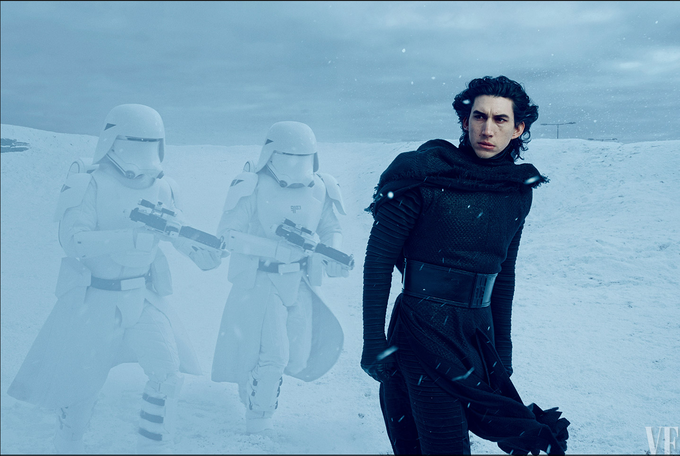 Also, heres a fun and sweet piece generated at the recent STAR WARS Celebration re: how SW lovers will be Celebrating today…this fan-decreed, unofficial Holiday.
May the 4th be with us all…
===============
Glen Oliver
"Merrick"
- e-mail
- Twitter
==========> HARRY'S ORIGINAL ARTICLE <==========
Hey folks, Harry here... First - we all know that we're about to get some sharp character reveals with this VANITY FAIR issue... Personally, I'm hoping to see a shot of Max Von Sydow's character. But this little VANITY FAIR Video provided some interesting material, so first - here's the video...
You dig that little treat? Now - let's look at some stills from it:
Here's the cast getting ready for the Cover Photo of the new VANITY FAIR...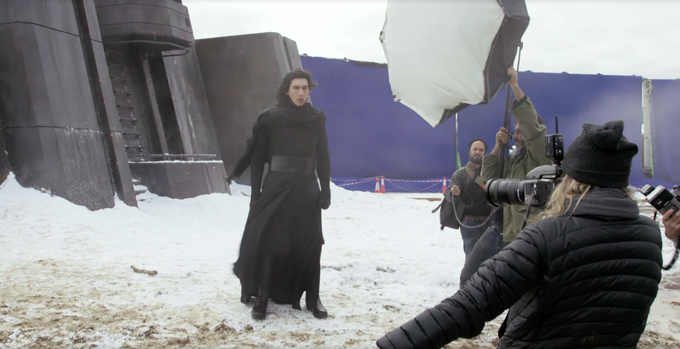 That's ADAM DRIVER without the mask we've seen this costume wearing before.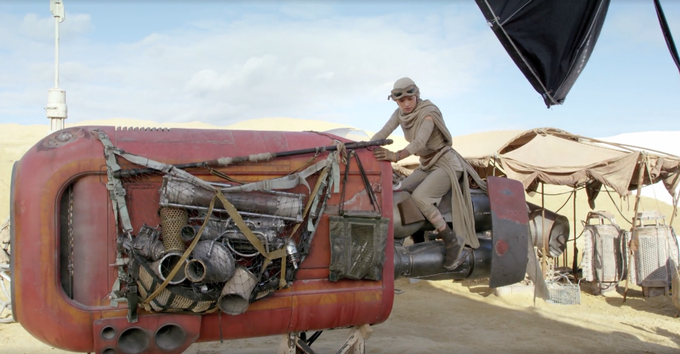 Daisy Ridley getting ready to ride by a fallen STAR DESTROYER a few moments later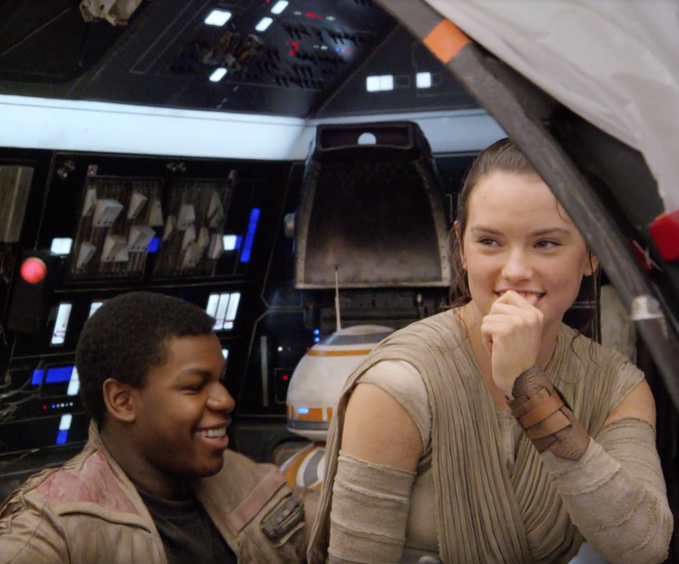 Are you falling in love with the young cast yet? Boyega, Daisy and BB-8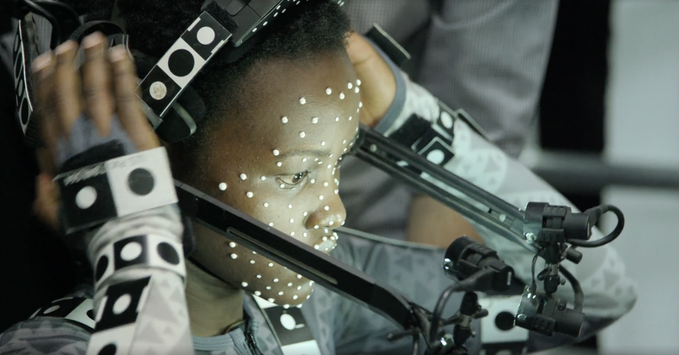 Here's Academy Award winning actress Lupita Nyong'o in her mocap gear on set!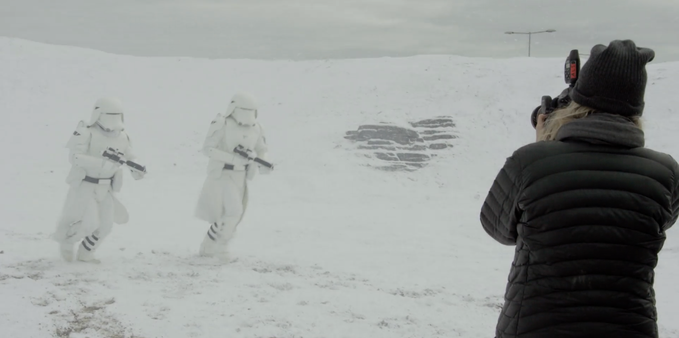 And for my money - this is the best shot, and I can't wait to see Annie's!
This is just the first post of what I anticipate as being many on this Hallmarkian STAR WARS holiday...
Keep it cool,
Harry
P.S. JJ ABRAMS WANTS TO KILL JAR JAR BINKS & DISPLAY HIS BONES FOR GEEKS TO WHERE'S JAR JAR OVER!!!