Hey folks, Harry here... I'm in love with the notion of TOMORROWLAND, more than I am with anything I've really seen thus far. I've heard of things, mainly from Quint seeing the first 12 minutes the other day, which seems to be more of what I am wanting to see... and I'm hoping they're playing it close to the vest - and that once we're in TOMORROWLAND it collectively blows our minds and makes us do happy dances back in line again!
Well, Brad Bird just let go of the IMAX Poster for TOMORROWLAND and it is an absolute beauty! Here... check it out: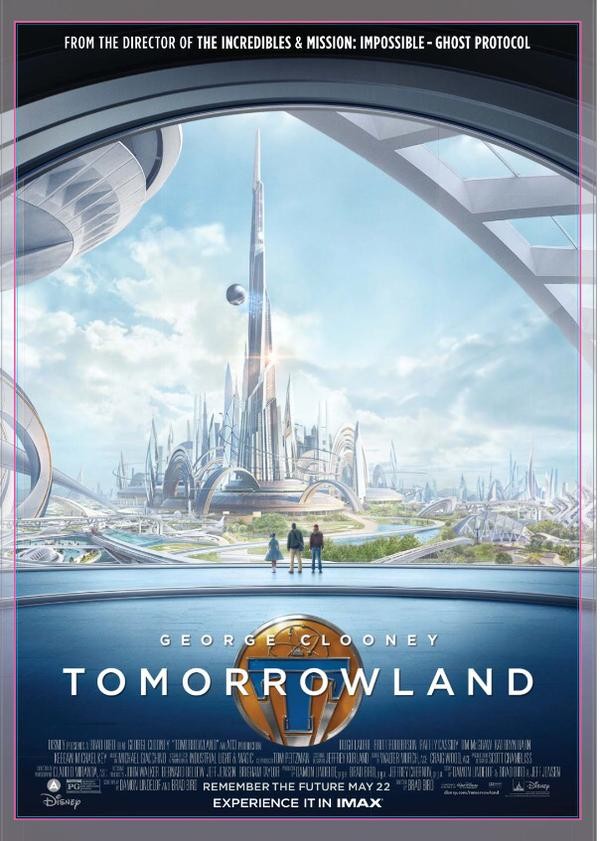 Doesn't that just conjure that we're off to SCI-FI OZ?
Keep it cool,
Harry