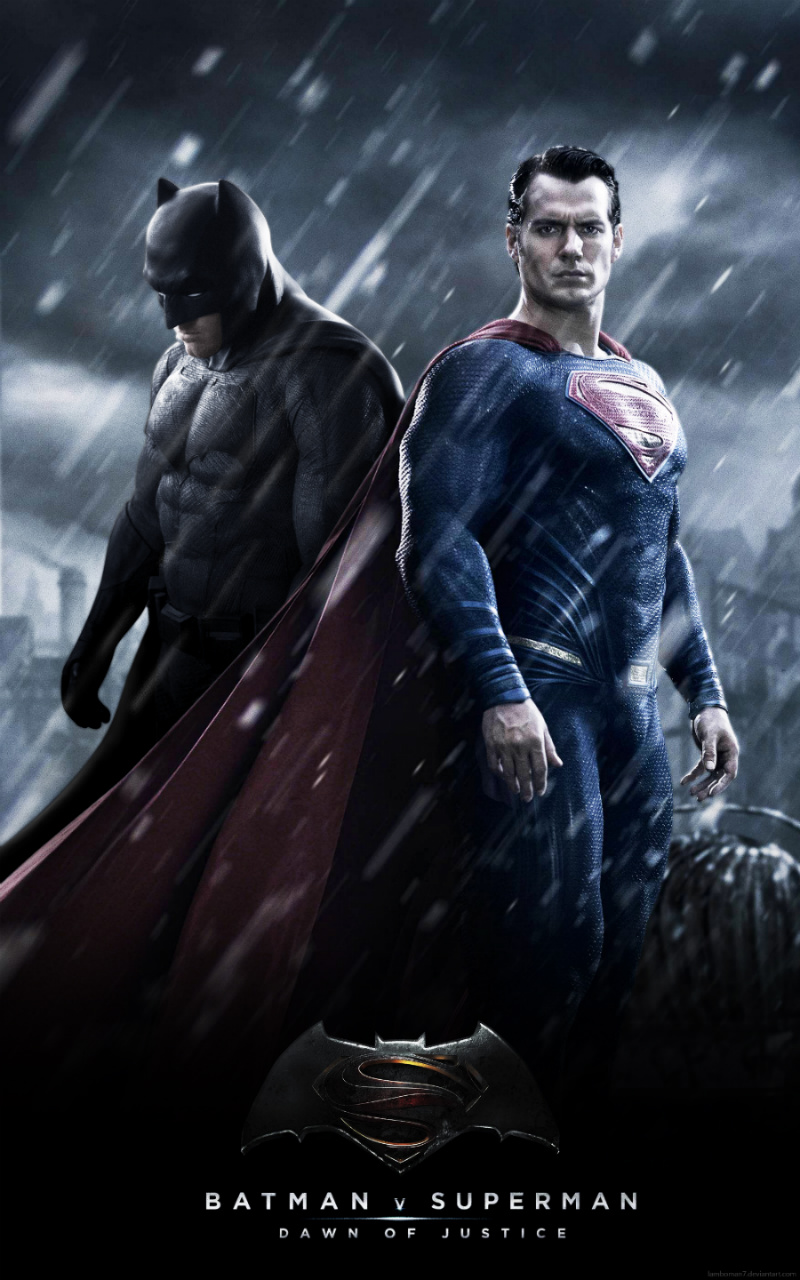 Nordling here.
I hate that some asshole recorded the BATMAN V SUPERMAN: DAWN OF JUSTICE trailer and leaked it mere hours after the STAR WARS: THE FORCE AWAKENS trailer rocked fandom's planet. This was going to be looked at badly no matter what, and sure enough, reactions have been a bit sedated at best. Having said THAT, yeah, this trailer is a bit dour and bleak (although I really do love that Superman isn't considered the almighty hero that he's been thought of in iterations past). There's no real sense of fun to this, and the way superhero and blockbuster films are trending these days, fun needs to be the key ingredient.
But marketing isn't the movie, and we don't know what Zack Snyder has in store for us. This is just a taste. I do like hearing Alfred (Jeremy Irons) and Lex Luthor (Jesse Eisenberg) pontificate about the world they live in. This trailer isn't terrible - it just came out at the worst possible time. With that in mind, give it a fair shot, huh? Here is the official trailer:
BATMAN V SUPERMAN: DAWN OF JUSTICE (okay, ranting here - how hard would it have been to simply call the movie WORLD'S FINEST?) opens summer 2016.
Nordling, out.