Hello ladies and gentlemen, Muldoon here with this edition of MEET THE CREW, the place where we dig a little deeper into the different positions on a film production. This week I've been fortunate enough to chat with Jason Bonnell, a Location Manager who's worked on quite a few films and TV shows. So if you've ever wondered exactly what a Locations Manager does, well here's your chance to get a little insight. As always, I'd like to truly thank Jason for his time and patience with my questions. Hopefully you fine folks enjoy the chat at least half as much as I did.
JASON BONNELL - LOCATION MANAGER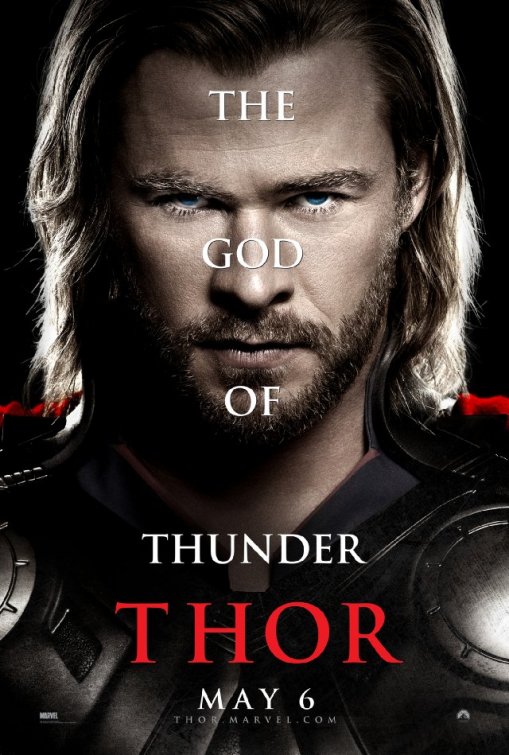 Hi Jason, first off thank you for taking the time to shed some light on what a Location Manager does for me and the entire AICN audience. So with a given project, when are you typically approached to come onboard? And who is typically in charge of hiring you? Once you know you've got the gig, what duties can you typically expect to take care of as a Locations Manager?
Hey Mike. Glad I could be here.
"Typically" makes me laugh a bit. Each project is such a unique experience. That said, there are some things that stay the same. One of those is who does the hiring. A LP or EP will usually reach out to me first to see if I am available to take on a project. The conversation usually involves the story and setting, genre and basic outline of the project. If there is a script at this point, I am sent one to read. After reading, I will break down the script into a list of locations; practical as well as stage builds. Introductions are then made to the key creatives involved, and we begin the process of Location Scouting. A organized project involves a descriptive Location Brief. This most often comes from the Director, in where they describe in detail each location in the script. Often the location is one of the story characters. Here is where I begin to see through the filmmakers eyes. Receiving a clear vision at this point is key to creating the film that was originally envisioned.
Scouting for locations can take a few weeks to many months. Again, each project has demands it's own schedule. Locking in a location for filming sets off a whole chain of events. First, there is the contract for filming with the owner of the location. Finding this person is often the most challenging of this part of the process. Compensations are made for use of property, disruption of business, impact on the household, etc. Insurance must be issued, indemnifying the owner from the film companies mistakes. Trust me, we all make them sometimes. Permissions must be received from various groups and entities on the Local, State and Federal levels. Then there's tribal lands, leased lands, various land grants, and the gamut of private properties.
Once the location has been found, contracted and permission granted, I then shift gears to more crew minded. We as Location Managers are responsible not only for the scripted location, but also for getting the crew in and out, supporting their presence while filming, and then returning the property in relatively the same condition as when it was received. This can be from a few handfuls of people to many hundreds of people when there are multiple background actors.
Location Managers provide:
-Access to crew parking, sometimes we build roads
-Base Camp/Crew Parking (this includes the entire film fleet); Star Wagons, Honey Wagon, H/Mu, Wardrobe, Props, FX, G/E, Camera, Wranglers and don't forget their animals, Garbage, Recycling, Night lighting, Catering/Catering Tent, and it goes on
-Support the filming crew by acting as the liaison with the public/property owner
-Misc duties: barking dog silencer, air traffic controller, mountain mover, handyman, snake handler, map maker, concierge, hand holder
Now, keep smiling, stay with in budget and don't compromise the vision.

Who would you say you report to on a film? Like "if this person isn't happy – that's not good…" kind of person?
That list is a short one. The EP's, LP, UPM, Director and Production Designer are all very important positions to stay in constant contact with. It really is their vision we are realizing here. That said, there is another list of people that keeping happy will ensure you have a smooth shoot. And they are, in no particular order:
Accounting - they can make or break you
and
Transportation - eventually, you'll see it their way
Speaking of duties, what are a few that you really enjoy? What is it about your job you love? Why, out of every other position out there, do you find yourself in your spot?
I love people. Meeting them on their level in their world.
Scouting, you meet lots and lots of people. Some you remember, some you don't. Many hours are spent with each location leading up to the filming. It is in this time that I have come to know many people on an intimate level that I would not have the opportunity to normally do in this busy life we all lead.
On the flipside – what are some duties/tasks that you wish you didn't have on your shoulders? I'm not looking for a complaint, but tasks that folks might not think of when it comes to locations. I'm sure you deal with all sorts of homeowners, business people, and your own accounting Dept. or have to track your costs for the UPM… I'm curious about the lesser-known duties that aren't romanticized.
There are some duties that fall into my department that I wouldn't mind if they fell somewhere else. The big one that comes to mind is not pretty so I'll just say it: poop. Everyone does it, and on set, Locations handles it. Sometimes literally. And we have our tools for that. I wish it would handle itself, or that there were a magical creature that came and took care of the nasty business and left tiny candies on the back of the seat and that they looked like cute fluffy unicorns. But there isn't. It's part of taking one for the team.
Are you typically a lone wolf when it comes to a show or do you have assistants? Can you give us an idea of how many assistants, coordinators, or Locations PAs you might get on a film, possibly based on the scale of the movie? How do you interact with them, like what might you need them to do in order to ensure your department is being efficient?
In the beginning stages of production, yes I act as somewhat the lone wolf. But that doesn't last for long. "Typically", I will bring on a department coordinator to help me get things going on an organized level. This person normally stays in the office throughout the production, handling phone calls, processing interoffice documents, acting as a kind of admin assistant for me. Location Assistants are brought on in stages. Depending on the number of locations, I will assign a block of locations to different assistants to manage after I have brought them to contract. These assistants will handle the permissions and help organize the daily prep, manage the set during filming, and restore the property after the shooting crew has left. They will then wrap from production as their locations are released back to their owners. In the end, I return to the lone wolf.
What path led you to becoming a Location Manager? How long have you been in film and had you always wanted to work with Location? Did you go to film school? Or, do you think going to film school adds much for what you do?
I have been in the film industry for 10 years now. I attended college, not film school. My background is in business and catering. This gives me an advantage when it comes to budgeting and contract negotiations.
Was there a specific person in your career who believed in you and gave you your "first break?" If so, what did they do and are you still in contact with them?
Shout outs to two:

Peter Starkman, 4 Stars Catering
Becky Brake, 399 Location Manager
Out of every film you've worked on, which three would you say you're the most proud of? It could be because they turned out great or because they were just brutal on you and you felt you walked away having earned a badge of honor in some way.
I don't like naming names, but OK: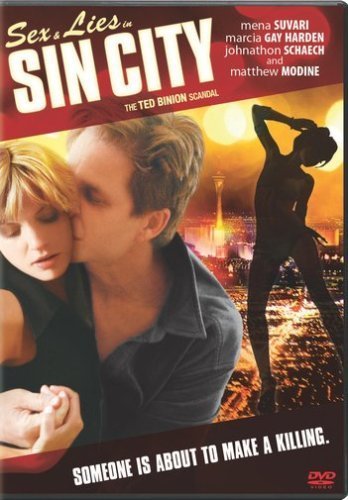 1. Sex and Lies in Sin City
This was a Movie of the Week for a studio, and my first Location Manager position. And, I ended up quitting on set. The LP wanted me to close a stretch of county road after cutting that scene in the Production Meeting. He didn't want the hassle of the permit and the sheriff expense so he figured me and my eager to please staff would just go gorilla for him and close the road illegally to get the shot. I decided right there I was not that kind of LM, so I walked away. Along with my entire staff, security company and a few remaining locations. I had two job offers by the end of the week. There is no excuse for risking the safety and well being of the whole to satisfy the wishes of the one.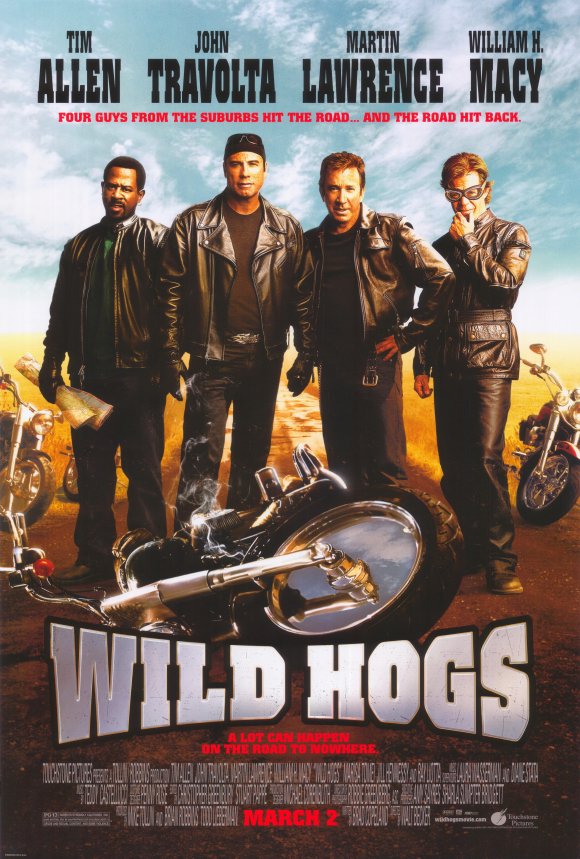 2. Wild Hogs
I know, huge Disney production is not my usual indie gig. This film really tested my on the ground skills. We pretty much took over the small town of Madrid, New Mexico for an entire summer. Our crew was more than the size of its residents, so you can imagine the conflicts that would arise daily. This taught me the importance of the impact that on location film production has on an individual level.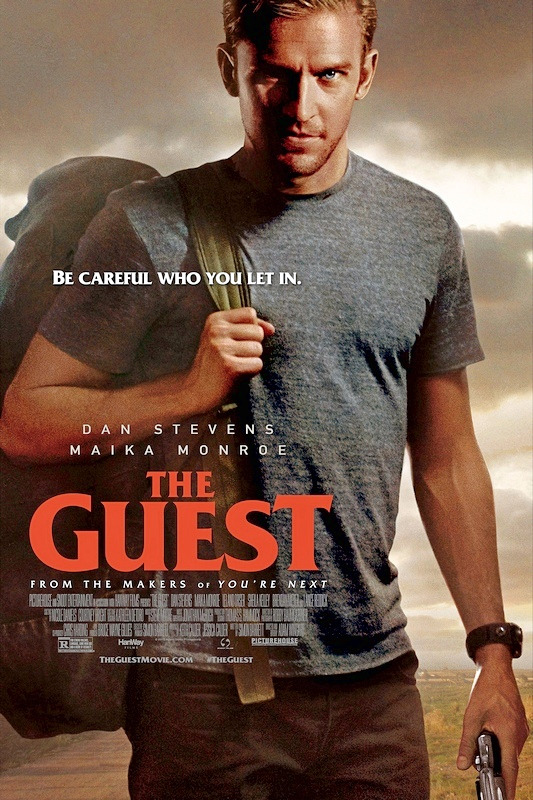 3. The Guest
This film is one that I am very proud of my work as Location Manager. It started with a great script, and a writer that was willing to write to the locations that we found, and a Director that was willing to accept those changes. Then, huge support of my craft by the Producers. The Mayor of a small town basically gave me the keys to the city. The school, FD, PD and Public Works all came together in support of our production. This added so much value to the locations we already loved. You can see the payoff on screen.
You've worked with all sorts of professionals in your career. With looking at Directors in particular, can you share from your perspective what makes a good director? What are some examples you've witnessed that lead to an efficiently run set where all the pieces clicked into place?
I think a good Director works within their world and knows those limitations. When I see a Director fighting their way through the process, be it with the talent, locations or the money, it usually doesn't end well. For them or the moviegoer. I like to see Directors go out of the box and get creative.
Which departments do you typically work with and how do those relationships typically work out? I assume you work tight with Set Dec., Construction, and Rigging… but what ground rules typically need to be set and abided by from other departments that you need in order to do things efficiently? At the same time, what do they need to communicate to you in order for you to plan a Location's layout – like porta potties – dumpsters – etc…
Communication is key to any production. Phone calls, faxes and emails rule the day. We plan, plan then re-plan again. I have not been involved with a more organic for of business than this. At the high pace that we operate in, it is easy for things to slip through the cracks. And when they do slip though, we need to be able to respond to those immediately and effectively. It's got to all be planned and prepped, because once the train leaves the station, there is no stopping it.
Generally I plan out the Location Layout along with Transportation. Once they park the trucks, you don't want to have to move them because they are in your shot. Did that once. Once.
What have you seen that can sink a production in regards to Locations? Things that should be avoided at all costs? Do you have any horror stories from a past gig that could have been prevented? (Not necessarily from Locations, but perhaps another department trashed a home and the homeowner backed out of a contract – or possibly you were extorted by a property owner?) I'm just trying to highlight potential advice to filmmakers in the audience on what to avoid.
Here I would say please hire a professional Location Manager. Don't try and save a few bucks by pre-scouting on your own. Not all locations will be eligible for the local rebate offered. There are some places no one should see. There are no filming zones in every city. Rarely do property owners extort, but it does happen. Usually money is not the solution. That is my last card I will play. Keep it safe. If you don't have that support by the AD's and Producers, run away.
Do you have any advice for filmmakers out there that might not have been touched on already? Specifically looking at Locations, what advice would you give a college kid looking for a job in your department?
Locations is a great way to see all of production. I have mentored many new crew members who have gone on to other departments as well as some who have stayed in Locations. We are the red headed step children on set. We are first ones on and last ones to leave. Most crew won't know your name. It's dirty and mostly underappreciated work.
I wouldn't change it for anything.
Lastly, what are you currently up to?
Right now I am scouting for a couple network episodic productions. I have two scripts that I have been helping develop in some capacity that will be made later this year. My brother and I have our own production company and are actively developing scripts for production as well.
There we have it, folks - a little glimpse into the innerworkings of a professional Location Manager. I really do appreciate Jason's time with us today and if you're interested in more info on him, then head over to his website and poke around. This column only exists when professionals who are passionate about what they do decide to give up some of their free time to answer a few questions to benefit us movie lovers. I mean it every time, this is a pretty special column for me - so I really am incredibly appreciative of when individuals join us here.
If you work in film or television and feel like shedding some light on what exactly your position entails, then please feel free to shoot me an email with the subject line "MTC - (Your Name) - (Your Position)." I'm not here to get scoops or dirt on anyone, simply here to educate and ask for advice to any of our filmmakers in the audience.
If you folks are interested in finding out what other positions on a film are like, then check out any of the links below:
- Mike McCutchen
"Muldoon"
Mike@aintitcool.com