Hey folks, Harry here... I'm dying to see EX MACHINA... It played at SXSW, but I missed the screenings due to screenings that I had to make cuz I was involved in the films - and it down right killed me. I don't know about you, but Alex Garland is a writer I'd follow anywhere. 28 DAYS LATER, SUNSHINE, NEVER LET ME GO, DREDD... then he writes and directs EX MACHINA starring 2 STAR WARS 7 actors in Domhnail Gleeson and Oscar Isaac... and a droid shaped curiously like ALicia Vikander, minus some extra flesh. This has already opened overseas and has garnered fantastic reviews... in fact, at SXSW the buzz was uniformly beloved. Another key is that MONDO has put together a poster for EX MACHINA... Here it is: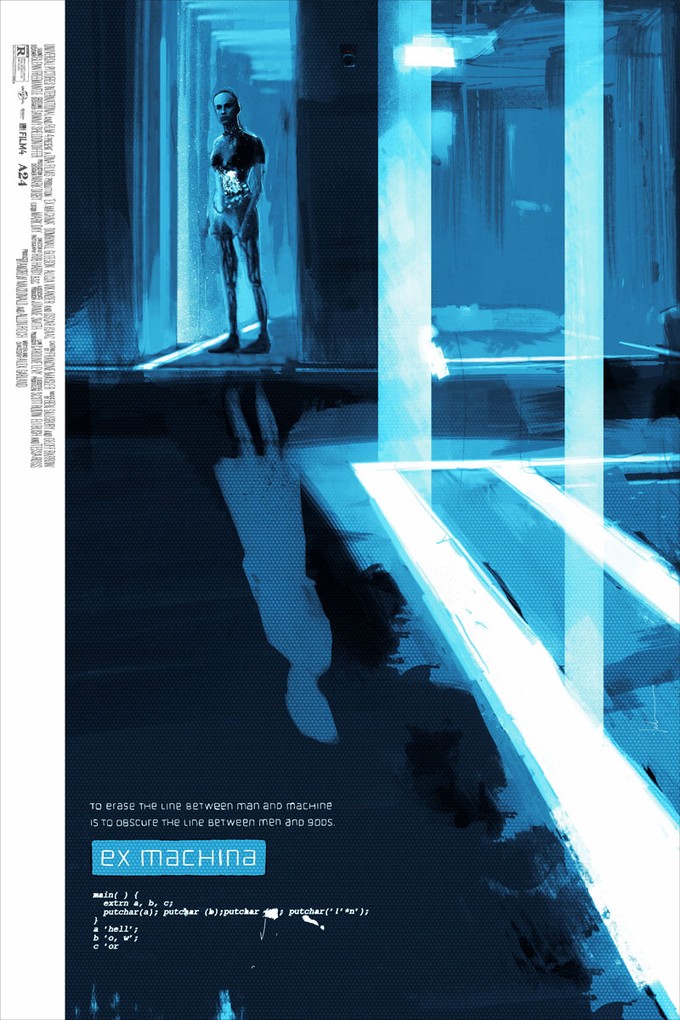 This is the exact sort of smart science fiction film we are rarely served, while also being something of an intimate story. Here's a longer Special Feature with interviews with Alex Garland and his cast:
Keep your eyes open for the film opening near you... Alex Garland has arrived as a visionary director! This is gonna be one helluva ride!