Hello ladies and gentlemen, Muldoon here with this week's lovely dip into the passionate world of movie making. In case you're new to the column, MEET THE CREW is all about digging a little deeper into what all goes into creating some of our favorite cinematic stories. Sure, we all see interviews with directors and famous actors when they're on a press tour promoting a given project, but what about the cable pullers, the department heads, the countless artists who bring a director's vision to life? Those individuals have their own unique perspective, and it's not one that's typically touched upon (at least not on most film blog sites I frequent). I just think for each person, there's an interesting story from a film or TV show that you might not necessarily hear about from the director's chair. So BAM! that's what your pal Muldoon is here at AICN, to scratch the surface just a bit and reveal a little bit of the elbow grease that's waxed into our favorite films. It's the hardworking folks who bust their butts to put interesting content in front of the lens... those are the people I hope to consistantly bring to this column.
Today we have an interesting position, a Stills Photographer. While you might be thinking "Ah! That's a guy/gal who get paid to snap photos, so what?" Well, there's actually a little more to the job than that, and Justin Lubin has kindly given us a slice of his time to explain. So if you were ever curious about what all goes into the duties of a Stills Photographer, Justin's been kind enough to share!
JUSTIN LUBIN - STILLS PHOTOGRAPHER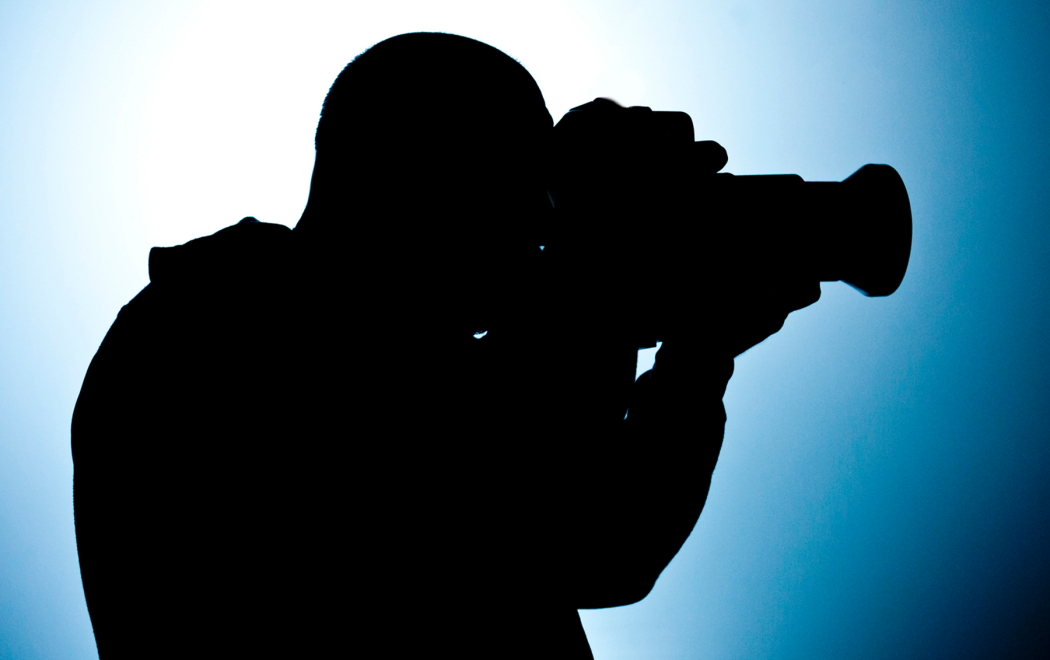 When are you brought on to a given production? What would you consider your primary duties as a Stills Photographer? On a given production, who would you say you report to – like who is your immediate boss and are they typically the one who brings you on?
It varies. I'm brought into production a month to a day before principal photography. Some photographers are requested by directors, actors or producers. Sometimes we're hired by the UPM, line producer or directly by the studio. Your zip code has a lot to do with your employment too because producers like to save money by hiring a local. If anything, I usually report to the photo producers/photo coordinators in charge of the show. There is no one on set telling me what to do, other than an occasional actor telling me to get out of their eye line. Usually the person I deal with most on set is a publicist, if the production has one. They're my go-between to the actors, the director, the studio and they help me with any on-set issues, such as corralling an actor for a set-up or helping pull talent for a gallery.
My primary duties as a still photographer are to capture material that will be used for marketing (print ads, billboards, etc.), DVDs, websites, merchandise and any other way the studio decides to use them. As a member of the SMPSP (Society of Motion Picture Still Photographers) and in my job, one of my main duties is the archival preservation of stills shot during the production of films for their historical and cultural importance.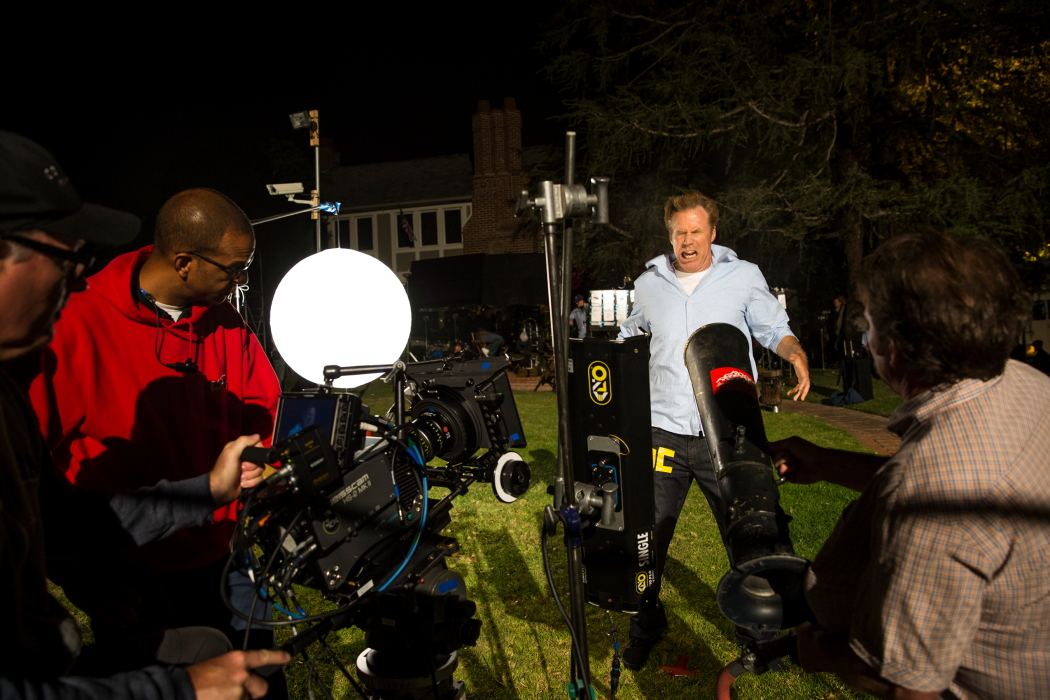 To give us a little bit of a glimpse into your exact duties. What do you enjoy most about your job (enjoyable tasks) and completely on the flipside – what are some tasks that you find tedious/something that might not immediately come to mind for most folks? (Cataloging, Photoshop touch up, etc…)
I think I most enjoy the freedom to be creative on set. No offense to other crew on set, but I don't report to anyone, I don't have a boss with me. I can create my own work, my own art that will hopefully end up hanging in someone's house if not on a billboard on Sunset Blvd. Another thing I love about my job, and it's a double-edged sword, is the opportunity to travel. I've been to so many places on shoots that I probably wouldn't have gone to on my own…Boston, NY, Atlanta, New Orleans, Pittsburgh, I wouldn't say Shreveport was a gem but the movie I shot there was fun. The flip side to that is leaving my family for months at a time. I try to fly home as much as I can to see my wife and kids, but it's not always possible. I'm proud to say I've never missed a milestone, though. The opportunity to work with actors I grew up admiring, Robert De Niro, Russell Crowe, Leatherface, is incredible. I just finished shooting "Ted 2" in Boston with Seth MacFarlane. I've loved "Family Guy" since the first episode so to work with him was pretty awesome. I'm a huge Marvel fan so working on the first season of "Agents of S.H.I.E.L.D" was great. "The Walking Dead" was another favorite of mine and I was able to shoot the pilot for the spin-off, "Fear the Walking Dead," so I've been living the life of Riley on set. It's rare that you get to shoot what you love, which makes the job that much better. I don't have anything I really don't like about my job. Sometimes actors can be difficult, but that's few and far between. I don't do much cataloging or Photoshop. The studio usually handles that. I may renumber my files for my own well-being, but that's about it. One of the things that can be tedious is the waiting around and the long hours, but I fill that time by shooting other things, such as props, plates for VFX, set decoration, whatever I can. The key is to always be shooting. If you're on a great set working with great people, time flies by.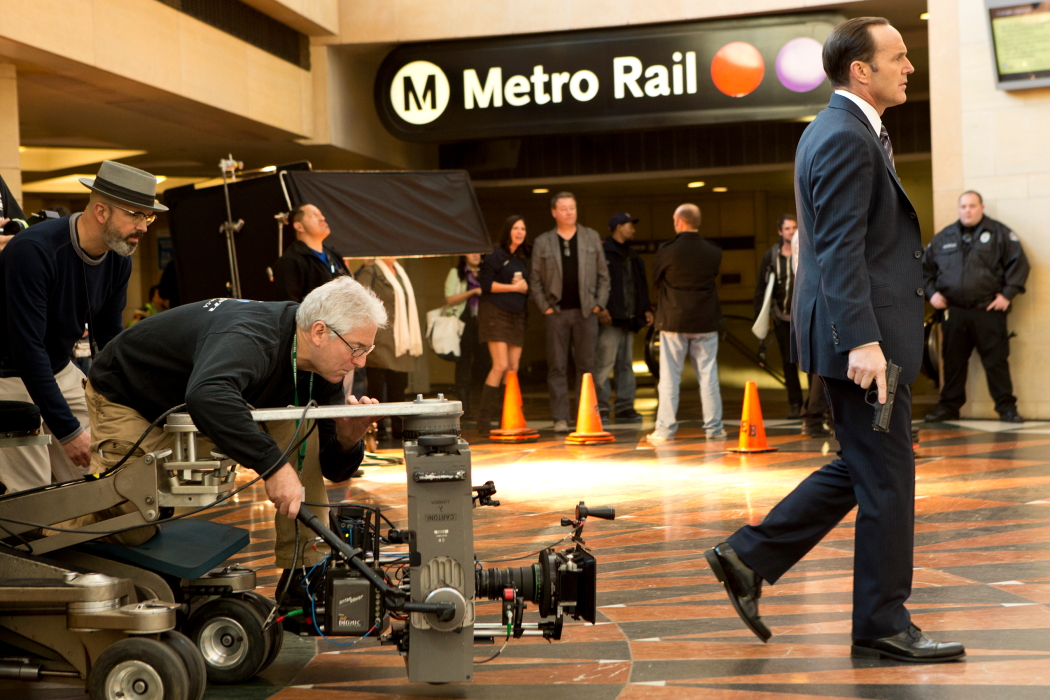 As far as your team, do you typically have a few assistants? If you do, what are they typically responsible for?
A still photographer typically works on set alone and there's usually one photographer per film. If there's a big second unit they'll most likely bring on another shooter. In television there's usually more than one photographer working on a show. The studio likes to keep the same person, but it sometimes doesn't work out because of availability. I have assistants and digital techs when I'm shooting a gallery, but usually I'm a one-man team. The people I use are photo assistants that help set up and light the gallery, manage digital files and wrangle talent.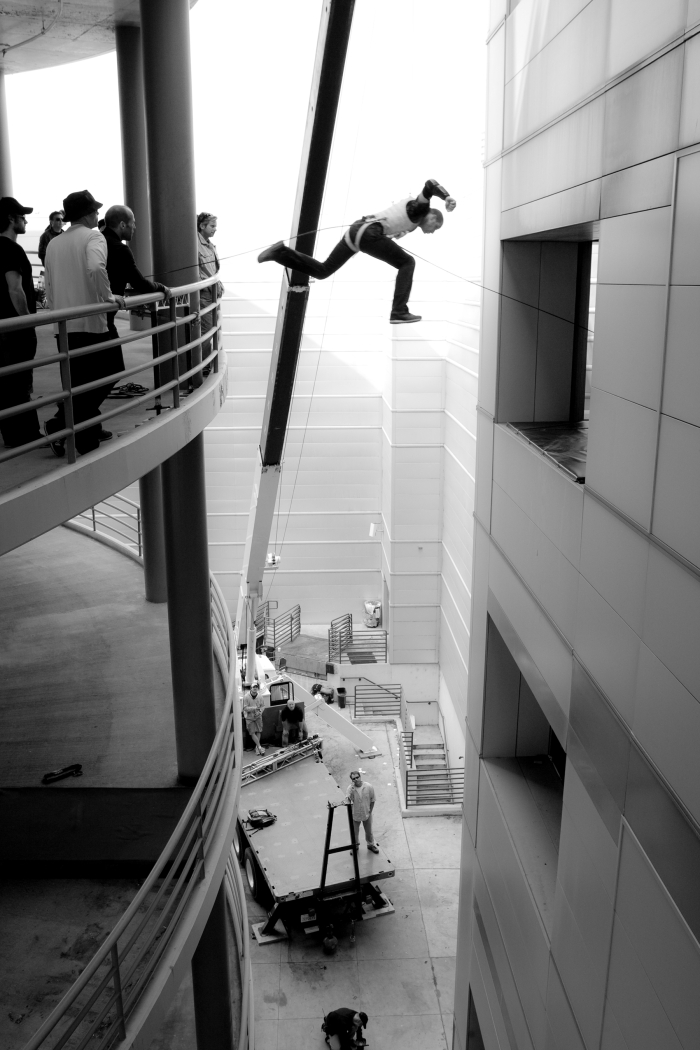 What is a typical kit for a given shoot? Clearly I'm not looking for any trade secrets, but what all gear do you typically bring to a show or need in order to get the best images possible? Like how many lenses are you expected to have, cameras, etc…
Every photographer has a different kit they bring to set. I shoot with Canons and have an array of lenses, from primes to zooms. There's no one camera that anyone has to use. New cameras are constantly coming out, like the Sony that has no shutter that makes a clicking sound my colleagues are raving about. I haven't had a chance to try it yet. I shoot mostly SLRs. I use Jacobson sound blimps. Some people use Aquatech, but I've been using Jacobson since I started so why fix it if it ain't broke. I also use Black Rapid straps to help with my back because when you're carrying around as much gear as I do all day, you want as much support as possible. I often use a cart to schlep all my gear from set to set. An apple box is a very important tool for a still photographer, you can sit on it for shots, stand on it. It's all-purpose. It's usually best to have your own so you don't have to constantly bother the grip department.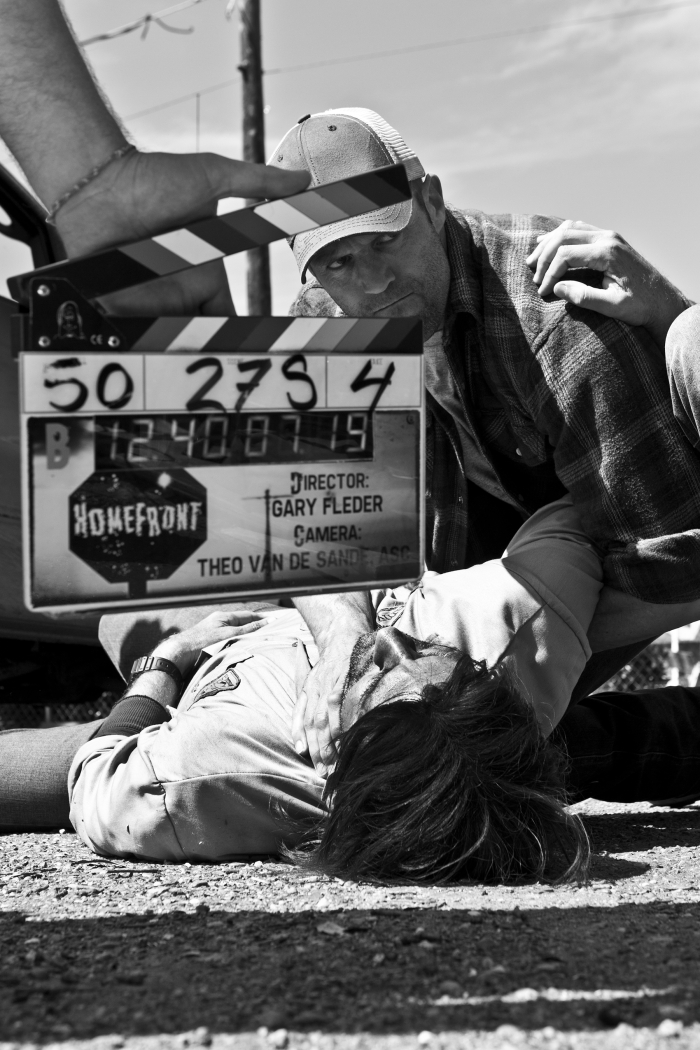 If I'm not mistaken, you're not just a set photographer, but a true photographer in every sense of the word. What do you do outside of the film world? On that same thought path, what brought you to doing Stills as a profession? What was that path like – the one that got you to where you are now?
I know it's cliché, but outside of work I primarily concentrate on photographing my kids. They are just so full of energy and life and give me amazing looks. I'm proud to photograph them. I like to shoot toys. I'm a huge toy collector. I photograph them for all sorts of personal marketing reasons, including to get work shooting toys for companies. I'm just a giant child. I got the job on "Agents of S.H.I.E.L.D." after I photographed one of my many Hot Toys Iron Man figures. I shot it so it looked just like something out of one of the movies when I pitched myself to the studio. I also shoot Lego displays I build. The movie got me and my kids big-time into Lego building. My new business cards showcase me as a Lego photographer. One of my personal projects, which seems never ending because of time constraints, is a photo essay on the adult film industry. I got the idea after shooting on "Crank: High Voltage" and there was a scene where (real) porn actors were striking. I had a chance to talk to a bunch of them and after listening to their stories I thought it would make a great photo essay to show them behind the scenes and sometimes away from set. Living in Los Angeles, you can throw a rock and hit an adult film entertainer. I really enjoy photographing this underworld that no one gets to see up close.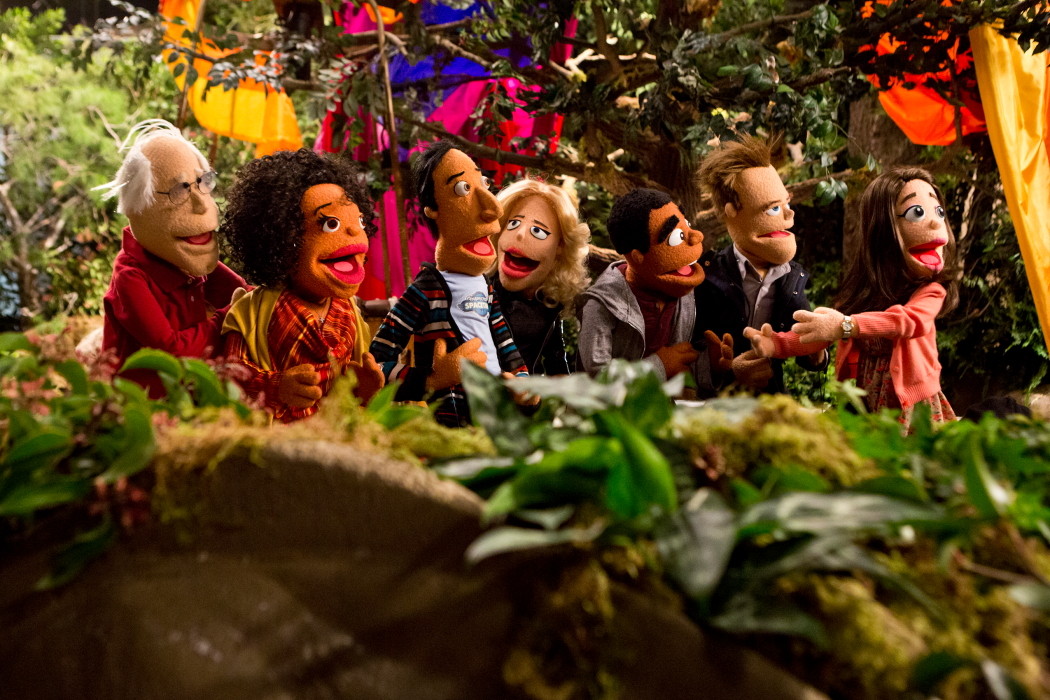 Was there a specific person who's impacted your film career, giving you that first break? (I always ask this, but it's a biggy for me when folks have an opportunity to recognize an individual who has positively affected them in a major way).
I grew up reading magazines like Fangoria, Gore Zone, Cinemafantastique, ripping pages out and hanging the insert posters on my wall. Subconsciously I knew I was being led toward what I wanted to be doing, even at my young age. I was always fascinated with photography from movies and TV and I collected press kits by lying to the studios about being a movie reviewer when I was in college just so I could get the press kits to see the stills that were being used. The problem was that I wasn't actually a writer for the school paper so I had to start writing reviews to keep the kits coming in. It worked out because not only did I get press kits, I got $20 an article. I later became the main photographer for the school paper. That started me on my path. I wanted my pictures to be hanging in somebody's room and I knew that still photography was what I wanted to pursue. The person who impacted my career the most and helped set me on my way was my mentor, my best friend, my best man, a filmmaker named John Fasano. I became friends with John through his step-son that I went to school with. John was a great advisor and teacher throughout my childhood and into my adulthood. He taught me about photography, harnessing my talent and was never discouraging. He even helped me buy my first set of cameras and lenses when my family wouldn't. John was a well-respected writer and director. He wrote "Another 48 hrs.,"worked on "Tombstone" and "Alien 3," among countless others. He knew everybody and everybody loved him. He got me an interview to be a PA on a film called "The Champion," a boxing movie, but also told me to bring my portfolio. I met with producer Gary Bettman and he loved my work. Gary hired me on the spot as their still photographer for the boxing movie and their next film, which would shoot a week after the first one wrapped. I was able to get into the Union working on these movies. Everyone needs a door opened and John opened the door for me. Ever since then I've never looked back. That was the lone job John helped me get and then, I was on my own. John passed away last year leaving a wake of good will and love and is sorely missed. When you're starting out, nothing is easy. You take whatever kind of work you can get. I shot everything from student plays to student films to low budget movies, no budget movies. You do it for the experience. Each job teaches you something new, different limits, different boundaries. Each photographer has his own path wherever they start. I started shooting movies, then 9/11 happened and I didn't work for a long time. I changed my course direction and started shooting television, which I did for many, many years, shooting movies in between. Sometimes you're meant to try all the paths the fork in the road offers.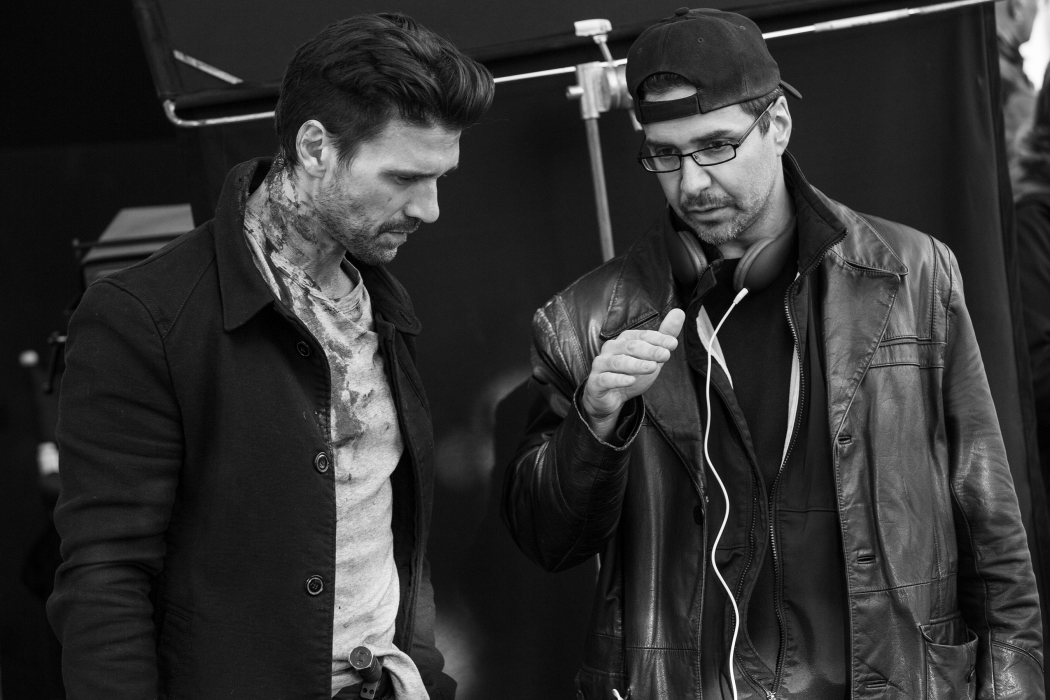 IMDB has about 155 credits for you – out of all of those projects, could you pick three that you enjoyed the most? It could be three that you're most proudest of, three you just enjoyed working on incredibly… I'm just curious about any memories of what it was like working on what you'd consider some of your finest film/TV projects.
If I were to pick 3 projects out of my filmography that hold a special place in my life, I would say "Texas Chainsaw 3D," "Agents of S.H.I.E.L.D" and "Purge: Anarchy." Those have been my favorite projects to work on so far. "Texas Chainsaw" is my favorite horror film of all time and I leapt at the chance to be part of Leatherface's saga. For good or bad. I thought it turned out pretty good. Obviously watching as a fan some of the plot lines didn't match up, but to be able to shoot Leatherface chain sawing someone in half and recreating the sunrise saw dance, nothing beats it. That is absolutely one of my favorite images of all time and I shot it right in front of Gunnar Hansen and Producer Carl Mazzocone. They were shooting the flashback stuff on my day off and I decided to go to set because I wanted this picture for my portfolio. I was able to corral the departments to dress our young Leatherface and achieve what I envisioned in my head. Gunnar and Carl were floored when they saw the image.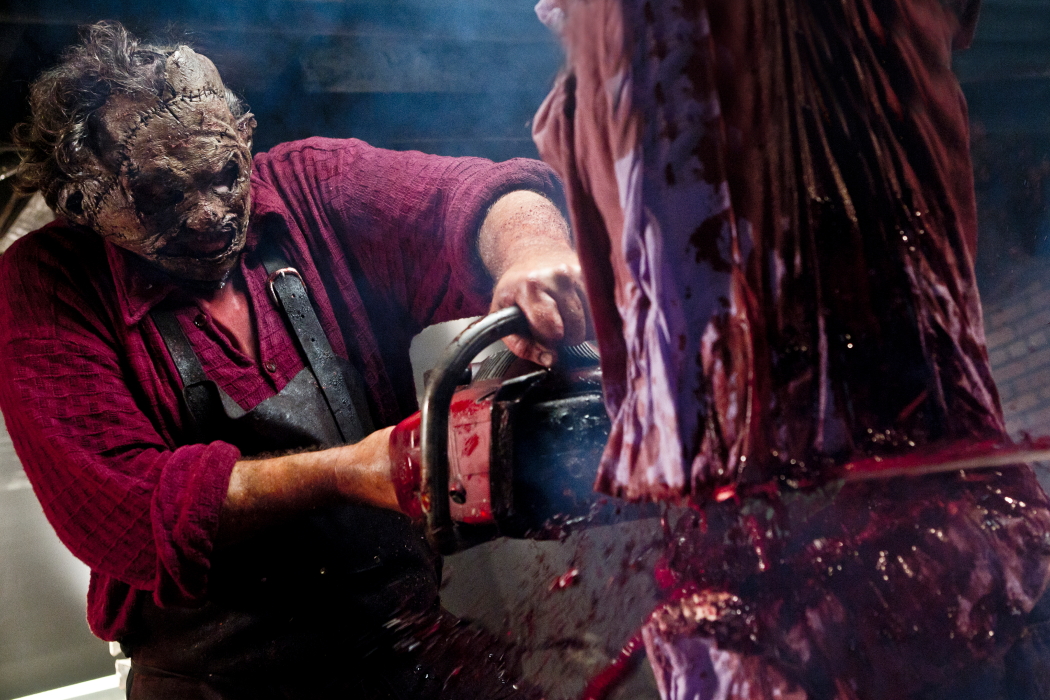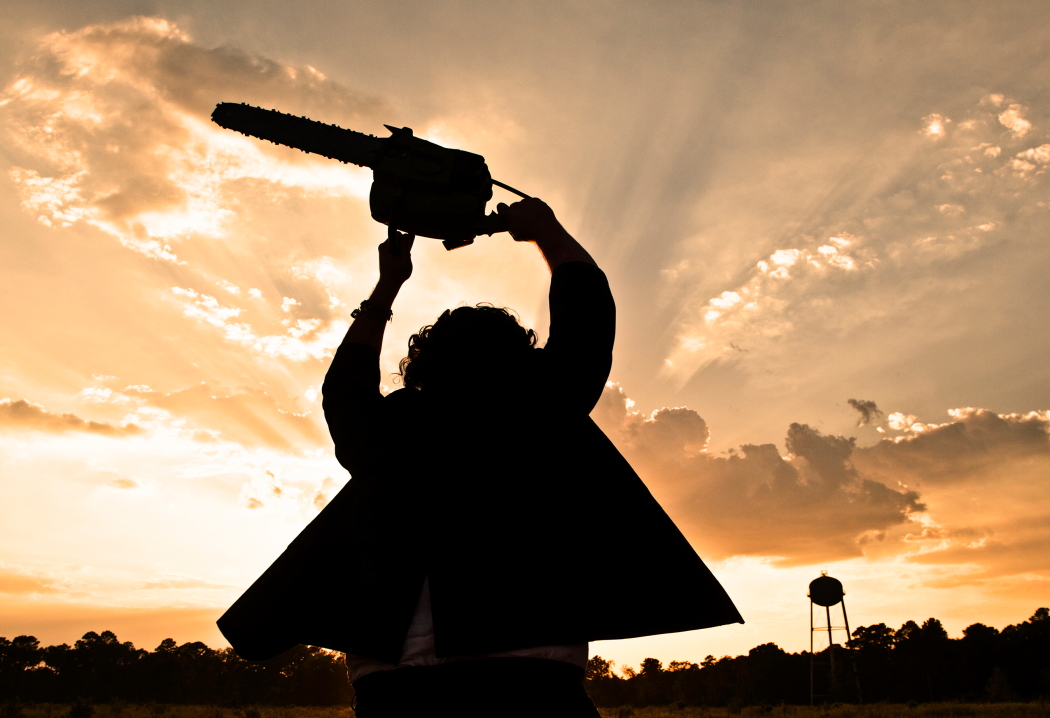 They thought it was beautiful and to hear that from the original Leatherface, that my photo was amazing, when you're a huge fan, that was one of the best career moments of my life. As a big fan of the Marvel cinematic universe, it was very important for me to be a part of that in some way. It was great to watch the show evolve from the pilot, having no idea how they were going to tie it in to the MCU. To now be cemented with a Marvel project is another check off the bucket list. "Purge: Anarchy" was probably the toughest shoot I've had to do because the majority of the movie took place at night with mostly existing light. I can only imagine that's what shooting on a Michael Mann film is like. My favorite moment from the movie is when the head villain mounts his mini-gun to take aim at our heroes. The film camera was directly behind him with all of the crew and I had to figure out a way to get the shot without getting any of them in the frame with the mini-gun going off with full loads and I couldn't be anywhere near by. I was able to rig my tripod with remote fire, compose the shot and guess at the exposure because I didn't know how much the flash would illuminate the interior of the truck. After the take I checked my camera, walked over to the director and producer and showed them the image and told them, "Here's your poster." Lo and behold, it was one of many!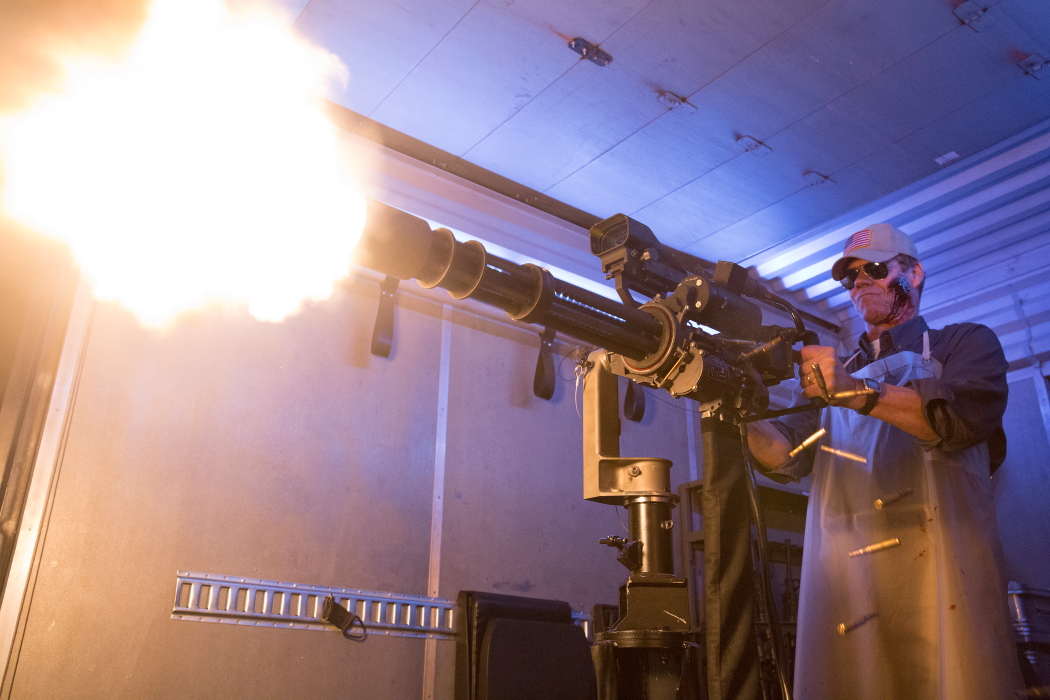 Speaking specifically of directors – what characteristics do you associate with the good ones from what you've seen? I can only assume you've been on all sorts of different sets, some good, some bad – but looking specifically at the ship's captain, what have the good ones done that the bad ones hadn't – from your perspective.
There are some directors who take a very big interest in what we do, asking if I'm getting what I need or if they can help me out. There are others who can't be bothered because they are focused on directing their movie. I've been on many sets, worked with a lot of different directors and I will say the best directors are the ones who come prepared, who know exactly what they want to shoot. On "Ted 2," with Seth being an animator, he knew what he wanted, he could draw what he wanted on the back of sides to show the DP and the AD the exact shot so there was no guessing. A good director knows how to block a scene, i.e. the positioning of the actors in the frame. The bad directors are the ones who show up and have no idea about the show, they've never watched it and know nothing about the property they're representing. They don't come prepared with a shot list and end up doing too many takes. A lot of television directors can't move on to a new scene until they turn to the writer/showrunner and ask if that take was ok. They'll either say yeah, it's great or it's not. Television directors are usually there to get the writer the shots to assemble their cut.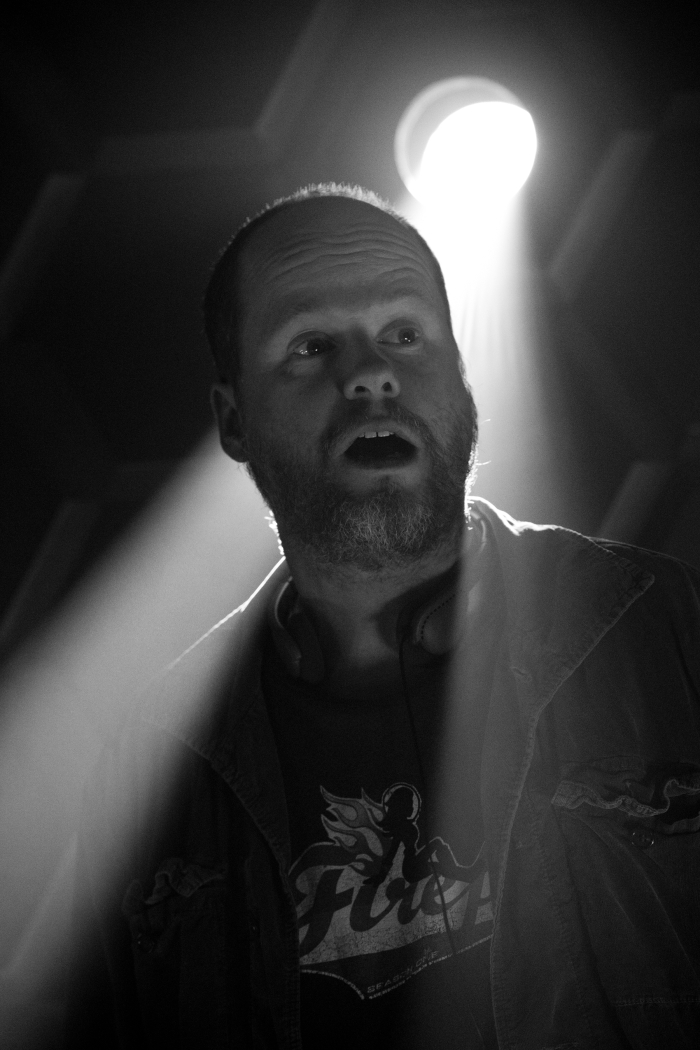 How exactly does being a Stills Photographer tie in with working with different departments, if at all? Do you have to coordinate with different department heads to get shots or is it pretty much you show up to set and get what you can? On that same idea, what are some things you need to communicate with your boss(es) in order to get the best shots possible?
I usually work with every department pretty closely, whether it's make-up and hair, wardrobe, props. They might need photos for continuity, props may need stills to do an insert photo for a newspaper or crime scene. That can be fun because you get to see your work displayed on screen. One time a show used a baby photo of my son because the prop master thought it worked great for the scene. I work really closely with the camera and sound department, obviously, because when you're shooting, you're right next to the camera guys. A good operator and a good AC will make room for you because they understand your job and will help you get the shot. You work very closely with the boom operator too, since most likely you want to work in the same spot, him for the best sound and me for the best angle. A good boom operator knows how to share space. Sometimes on set there are a few roadblocks. The DP might light the set too dark and you just can't get exposure. These new cameras like the Sony and Alexa can see in the dark so DPs who have trucks of lights don't use them all that much so it makes it harder for us to get our shots. I usually make a note to the photo producer or publicist that it's just not happening. Sometime if the set we're working in is too small or if there's a Steadicam shot, I talk to the AD and the publicist to talk to the actor to see if they can do one pass for stills. If I see a poster moment or a shot that can help promote the film, then it's worth the extra time and I'll ask for assistance on that end.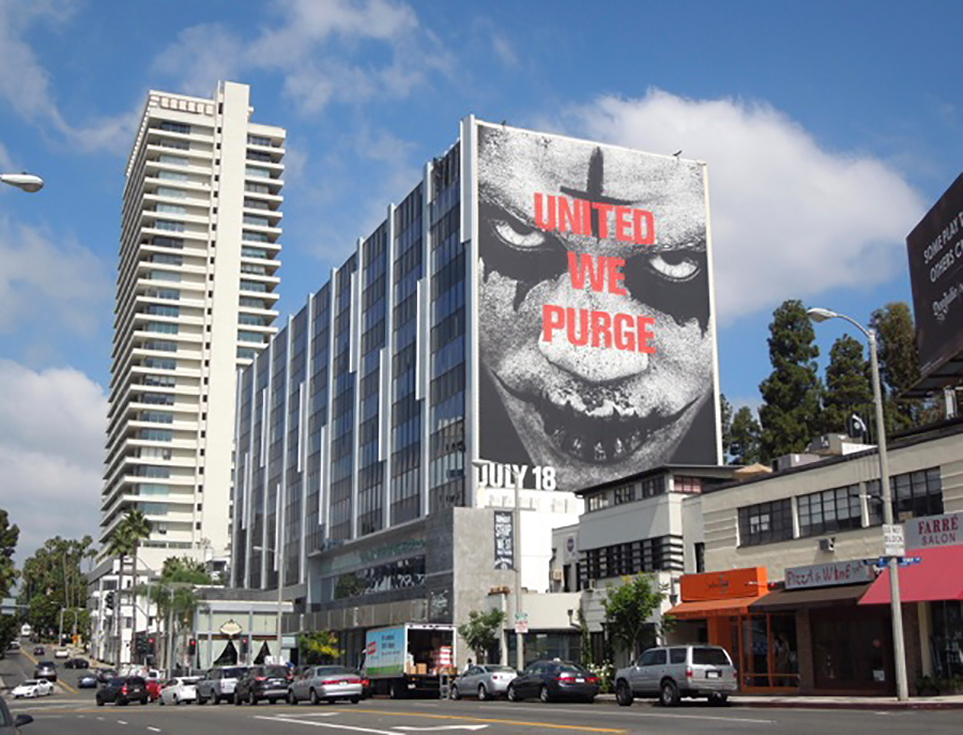 Can you describe a typical day in your shoes – like for example day 8 of a feature?
Well, after your breakfast burrito, you go to set and watch the rehearsal, get your exposure, get what lens you want to use, watch how they're blocking the scene and find your spot. Usually on any given day of any set, let's say day 8 of a feature, it's just about getting the shots, about seeing where the day is going to take you and what you can achieve. I usually go through the coverage from previous days and show selects to the marketing department and the actors to show them what I'm getting for their feedback. I mostly just try to stay out of the way. The biggest thing about being a still photographer is you have to be a ninja, you can not be in the way. You aren't supposed to be seen or heard. I'm a big guy and the greatest compliment I've gotten from actors or production is when they tell me, "I didn't even know you were here."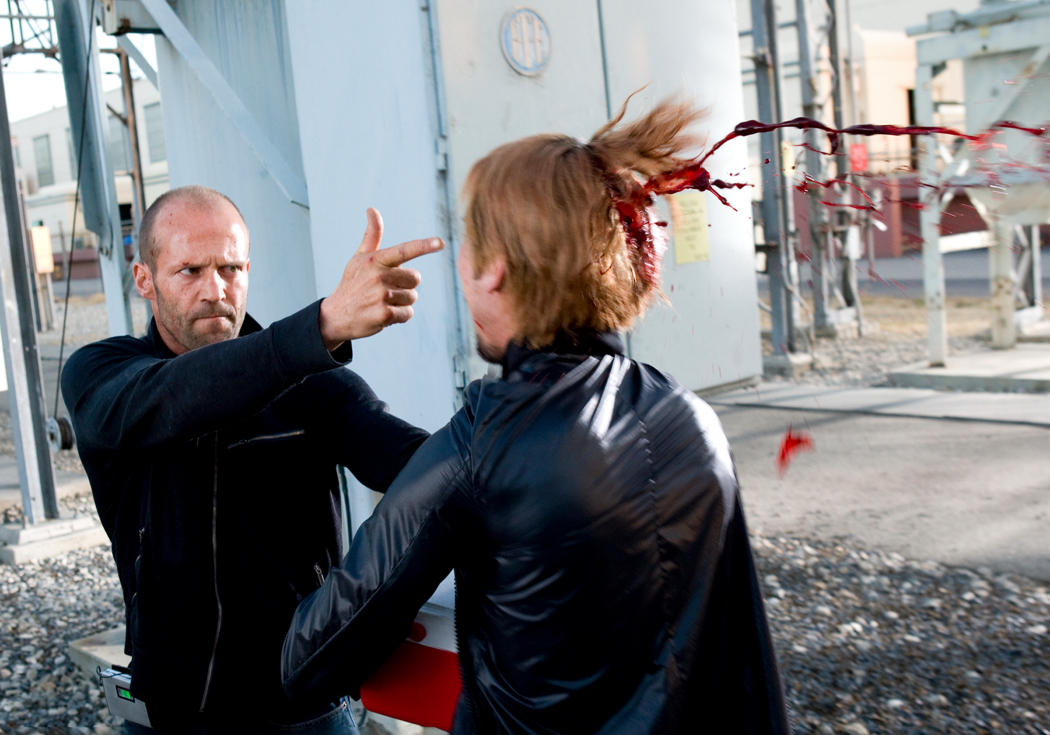 Without naming names (or do if you want), can you describe your toughest day on a set? It could be a stressful situation, an individual, a wild animal running loose on set… I'm just curious if you've got any stories from the trenches, any "Well this one time…" type stories.
One of the toughest days, well, not tough, just chaotic, was on the set of "Ted 2." We were shooting in NYC, and while it's an amazing place to work, in Manhattan, in front of the New York Public Library, there must have been 20-30 paparazzi clicking away while we're trying to shoot a movie. They're yelling at the director, the actors, trying to get their shots, I'm trying to get my shot. I'm being courteous shooting in my blimp and 30 cameras without sound protection are going off. I don't know how you're going to get usable audio. That was extremely chaotic, being hounded by paparazzi, being screamed at, yelled at, pushing me out of the way. I didn't particularly care for that. Usually an actor or actress will be the one to give you the hardest time on set. There's really no reason for it. I've been very lucky in the films that I've done that every actor has been a blessing. I can't say the same for TV. They must think they're bigger stars than they are. I've worked with big people like Steve Carell, who was always so pleasant on "The Office," even as his star rose. There are so many people who aren't at that level who give photographers such a hard time. I've called photo producers and asked to leave set. I don't want to waste my time. I have two small kids, I don't need to babysit anyone else and put up with their tantrums.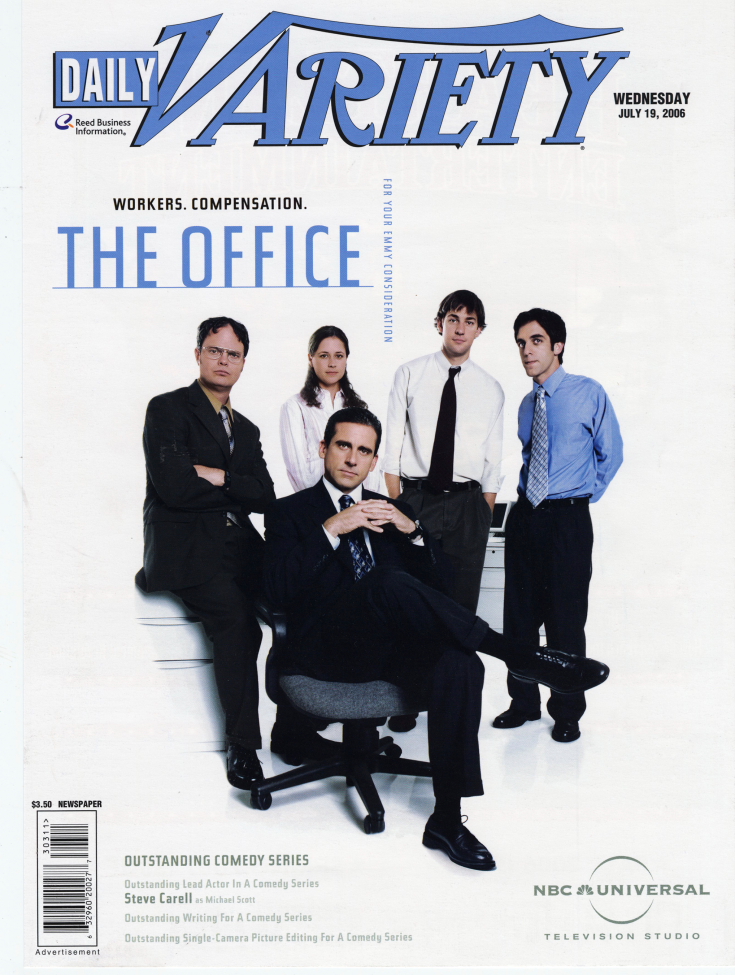 Before we wrap up, do you have any advice for folks out there who might want to go into Stills Photography? Or is there anything you'd wish people would know in order to make your job more efficient?
My advice for becoming a still photographer? The first question I'd ask isn't do you have a website or a portfolio, it's are you in the Union? If you're not union you'll have a hard time working. There are a few exceptions to the rule because if you're the son of a producer and they want you to do stills, then no Union or Executive Officer will get you kicked off that movie. My advice to becoming a stills photographer in film is to just keep shooting, show your composition, behind the scenes stuff. Always be shooting. Even today on set, I'm always shooting, whether it's behind the scenes, set plates, props. Never leave set unless you have to, you don't want to miss that fun moment. Don't go to lunch early, always come back from lunch early. You never know what's going to be going on. Shoot everything. Shoot plays, student films, short films. You want to show the people looking at your body of work what you can do. You also have to remember, the photo producers look at your photos, the film producers look at who is in them. If there's no one famous, your book won't impress anyone no matter how great the photography is.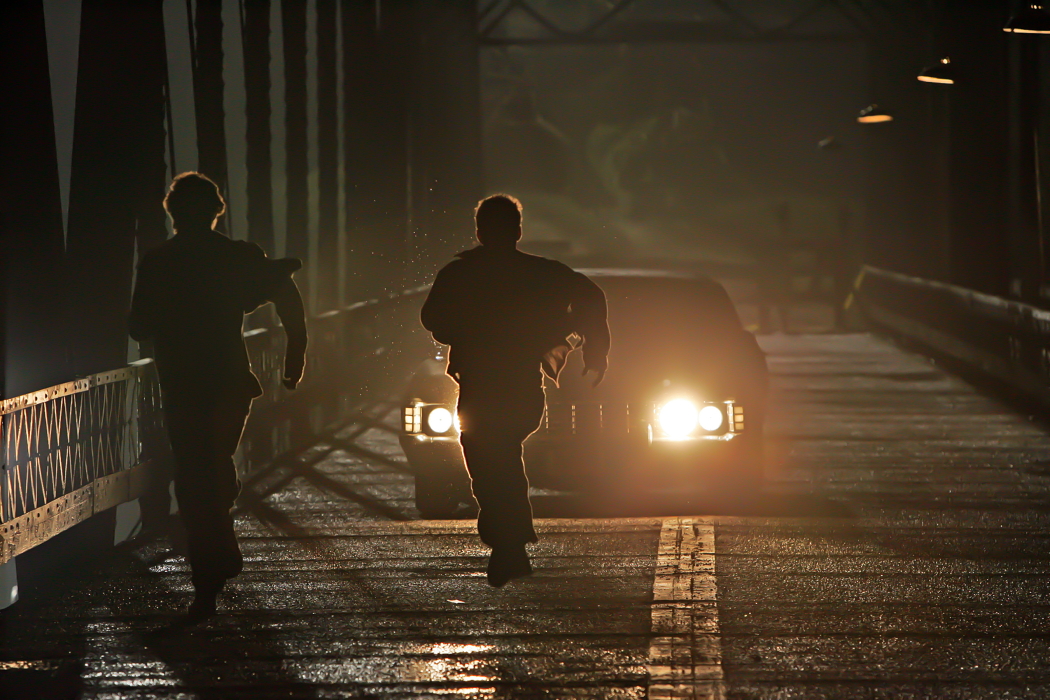 Lastly, what are you currently working on? Doesn't have to be film related at all – any gallery showings or anything really, I'm just curious what you're up to.
I just finished shooting "The Walking Dead" pilot spinoff, "Fear the Walking Dead" for AMC and I'm shooting a horror film with one of the best actors I've had a chance to work with, Frank Grillo, on the movie "Stephanie." This will be my fourth time working with Frank and if I could do every project with him I would. I'm also part of an SMPSP gallery called "The Slate Show."
Just have to wait and see what falls into my lap beyond that.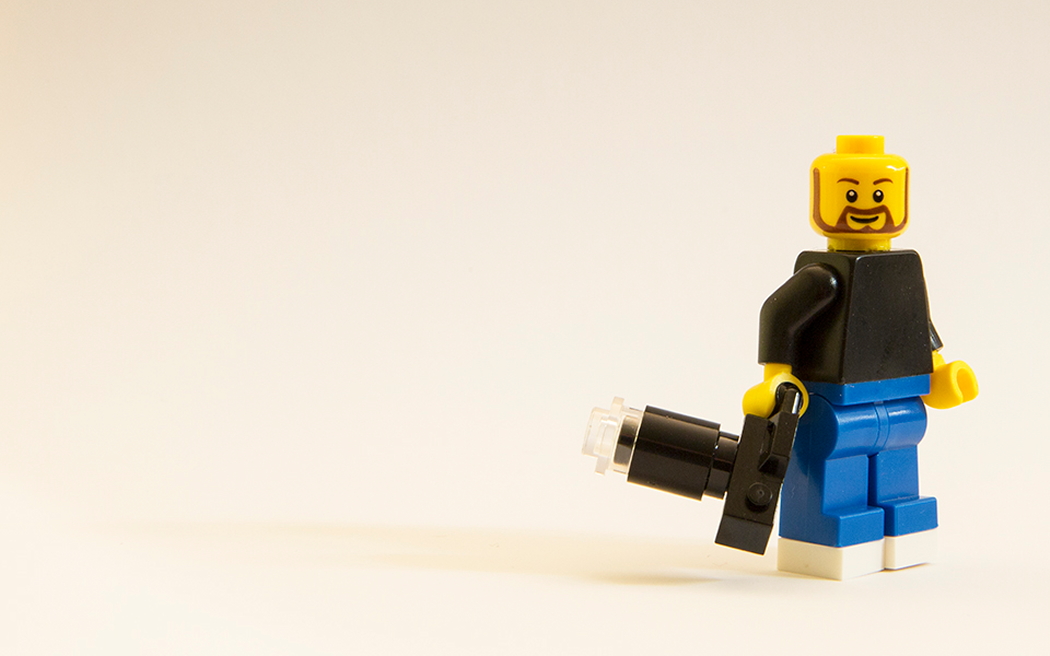 There we have it, folks - an indepth Q&A with one of the most decorated Stills Photographer out there now. I hop you ladies and gents enjoyed the questions and his detailed answers. I did. I would like to truly say thanks to the man for taking the time out to answer each and every one of my questions, then sending in incredible images just for us AICNers.
If you work in film or television and feel like shedding some light on what exactly your position entails, then please feel free to shoot me an email with the subject line "MTC - (Your Name) - (Your Position)." I'm not here to get scoops or dirt on anyone, simply here to educate and ask for advice to any of our filmmakers in the audience.
If you folks are interested in finding out what other positions on a film are like, then check out any of the links below:
- Mike McCutchen
"Muldoon"
Mike@aintitcool.com