Hey everyone. Capone in Chicago here.

I have such a great love and admiration for the works of writer-director Hal Hartley that he qualifies as one of those independent directors who redefined that classification of film just before folks like Kevin Smith and Quentin Tarantino came into being. One of the clearest memories I have of seeing of seeing any film was going to an early screening of Hartley's first feature THE UNBELIEVABLE TRUTH in the brief, early '90s period I live in New York Ctiy. He introduced me to certain actors that even today I associate with his films, including Martin Donovan, Edie Falco, Robert John Burke, Bill Sage, James Urbaniak, Matt Malloy, Karen Silas, and of course, the late great Adrienne Shelly.

If you haven't seen many or any Hal Hartley films, you really ought to; there's truly nothing like them. Check out titles such as TRUST, SIMPLE MEN, AMATEUR, SURVIVING DESIRE, FLIRT, THE BOOK OF LIFE, NO SUCH THING, and MEANWHILE.

Several of the above-named actors have returned to the Hartley fold for his latest work NED RIFLE, the third and final installment in the story of a truly demented family that began with 1997's HENRY FOOL (starring Thomas Jay Ryan) and continued in 2006 with FAY GRIM (starring Parker Posey). Played once again by young Liam Aiken, Ned is the son of the titular characters of the previous two films. The filmmakers has wisely and appropriately added a new face to his troupe of regular players, Aubrey Plaza, whose delivery and dark sense of humor fits just about perfectly in the mix of affected performances that come standard in a Hartley movie.

When given the opportunity to talk to Hartley (along with NED RIFLE's Plaza, who plays Susan Weber, a character with old, deep and mysterious ties to Ned's family) at the SXSW Film Festival, I nearly opted out, relishing the idea of Hartley as a mysterious, unseen creator rather than a flesh-and-blood man. But cooler, saner heads prevailed, and I realized this might be my only chance to talk to the man who was one of the early shapers of my post-college deepening love for filmmaker who weren't afraid to leave a thumbprint on their work that clearly identified the auteur behind the camera. And with that, please enjoy my brief chat with Hal Hartley and Aubrey Plaza…





Capone: You have said that this is the end of what has become a trilogy. When you're writing, knowing that you're going to be saying goodbye to these characters, is there a different approach? Do you feel obliged to let the audience know where every character is going to land?


Hal Hartley: Yeah, in some ways. I want the audience to feel conclusion. A lot of this is left open. What's going to happen to Ned? What's going to happen to Fay? But still, you can keep that openness, but indicate to the audience that this is the end.



Capone: Is it a more emotional process for you knowing you're going to probably not see these characters again?



HH: It might be. I think this became more tragic than it would have been if I had thought there was going to be another story, another stage.



Capone: Why did you decide you were going to put these characters aside? Why not visit them every 5-10 years, assuming everyone stays alive.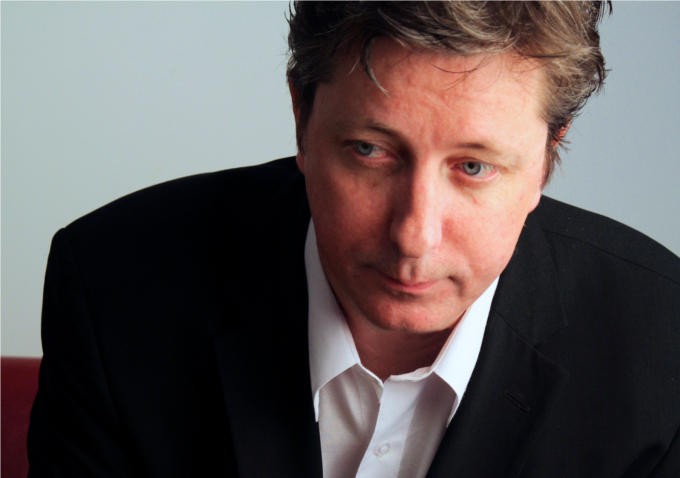 HH: [laughs] I just felt like you can't beat a dead horse. This was enough.





Aubrey Plaza: Enough is enough.



Capone: Aubrey, I don't think I've ever specifically thought of you in the context of Hal's movies, but you really do fit right in to a certain degree. With the personas that you've created in some of the other roles, they do have that dry delivery and a certain attitude. Did you have a history with Hal's movies?



AP: I'd never met Hal before, but I had seen his movies. HENRY FOOL and THE UNBELIEVABLE TRUTH, I saw those both when I was living in New York in college, and I loved them. TRUST, I was a huge fan of Hal's before [we met].



Capone: Do you remember responding to something specifically about his approach?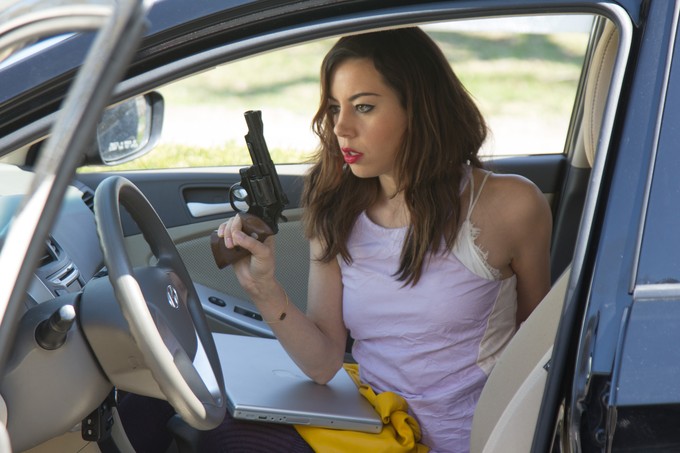 AP: I just really like the writing of his movies. You just don't see movies that feel like you're also reading a novel at the same time or poetry. There's just something really beautiful about his writing, and they're just so weird and interesting and very unique, and I like filmmakers that have a really clear vision, whether it's weird or not.



Capone: A lot has been written over the years about the cadence of your dialogue. But was that an adjustment for you, or did that come fairly easy? Did you have to adjust your delivery at all?



AP: I didn't really think about it in terms of delivery. I worked on my lines and on the character. The only adjustment really for me was just how specific the dialogue is. That was the only challenging thing for me because I come from a TV show where we are encouraged to say whatever comes into our brains, so it was a fun challenge for me to be really, really disciplined with the words on the page.



Capone: You've always seemed to have a love-hate relationship with the character of Henry, and I feel like at times he's a horrible human being, and at times he feels like he's got the biggest heart in the room. What would you like his legacy to be?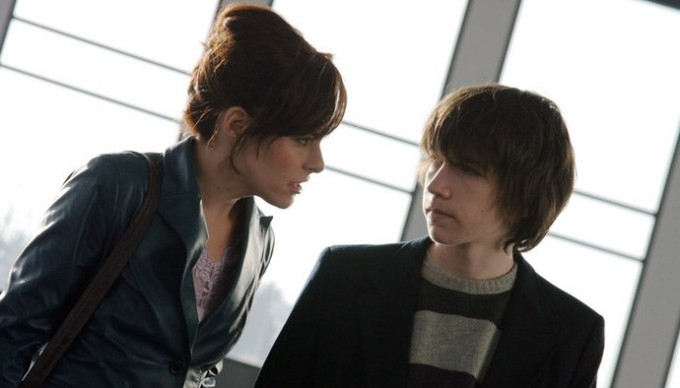 HH: Well, he's a buffoon. [laughs] He's a lovable idiot. He's a fool. I thought that was the attraction to him when I imagined him. There are these people in life sometimes who are blowhards—armchair pontificators who have everything figured out, but they themselves can't get anything accomplished. However, some of those people are very inspiring to other people and can make, say, a really introverted and troubled garbageman write a beautiful piece of poetry, or whatever that poem is that is world famous. Or inspire this young girl to really know something about poetry. Everything she says about poetry in this movie has an authority and precision and is real heartfelt. She knows what she's talking about. She cares about poetry. In fact, she's a savior. She saves Simon from wasting his life trying to be a stand-up comedian, because he's not funny. But his real talent is writing poetry, and she, just by honestly saying what she feels about poetry, gets him back on track.



Capone: Introducing this element of Christianity into Ned's life was unexpected.



HH: That was the funny thing. I remember laughing out loud when that came into my mind.



Capone: Why did you want that?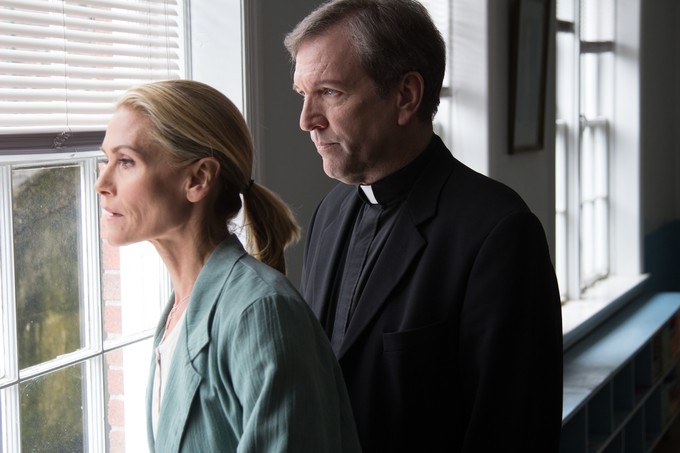 HH: Because it was the most unlikely think I could think of, given that he's the son of Fay and Henry. And I said, "Okay, so now he's been separated from them. He's in a different environment, and he becomes Christian—a righteous Christian who wants to kill his dad."



Capone: That's his crusade.



HH: Yeah. But I also wanted to treat that search for spiritual grounding respectfully. I wanted to try and move the story to a place where he would change his mind, where he would realize that he's doing the wrong thing. Like he says. "I don't want to kill anyone." But it takes this intermediary, Susan, to make that happen.



Capone: Susan is a character who's name has come up before in this series. How did you get the idea to introduce her as an actual, physical person this time around?



HH: Just by re-reading the first script. I thought and wrote and compiled notes for years about NED RIFLE, but it didn't seem to have some kind of glue to keep it all together. And then I read the script of HENRY FOOL, and he says that line. He describes the 13-year-old girl that he went to jail for making love to, and then the light went off. I said, "Oh. That's got to be the center here. We've got to go back to her. She'll come back into the story one way or another, bringing all three films to a graceful conclusion."



Capone: I know when the film played at Toronto, you talked about self-distributing it in the U.S. Is that still what you're doing?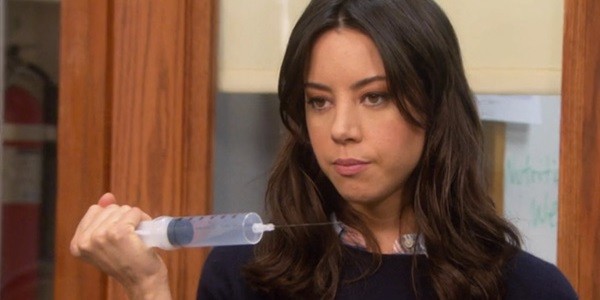 HH: Yes. On April 1, we'll open in 10 North American cities, and then April 3, and then April 10—staggering it out over a week. But New York City will be April 1; L.A. will be April 2. And then at the same time, it's a day and date release. It's available through halhartly.com and Vimeo on demand to stream or download all over the world.



Capone: I know you've done Kickstarter campaigns for your last couple of films. Is this just the way you're more comfortable doing things, rather than relying on going and begging for money from financiers?



HH: Yeah. It's a better way to do this kind of business. It's just a better way to do it.



Capone:Well, congratulations and it was great to meet you.



AP: Nice meeting you.





HH: Thank you, Steve.



-- Steve Prokopy
"Capone"
capone@aintitcool.com
Follow Me On Twitter