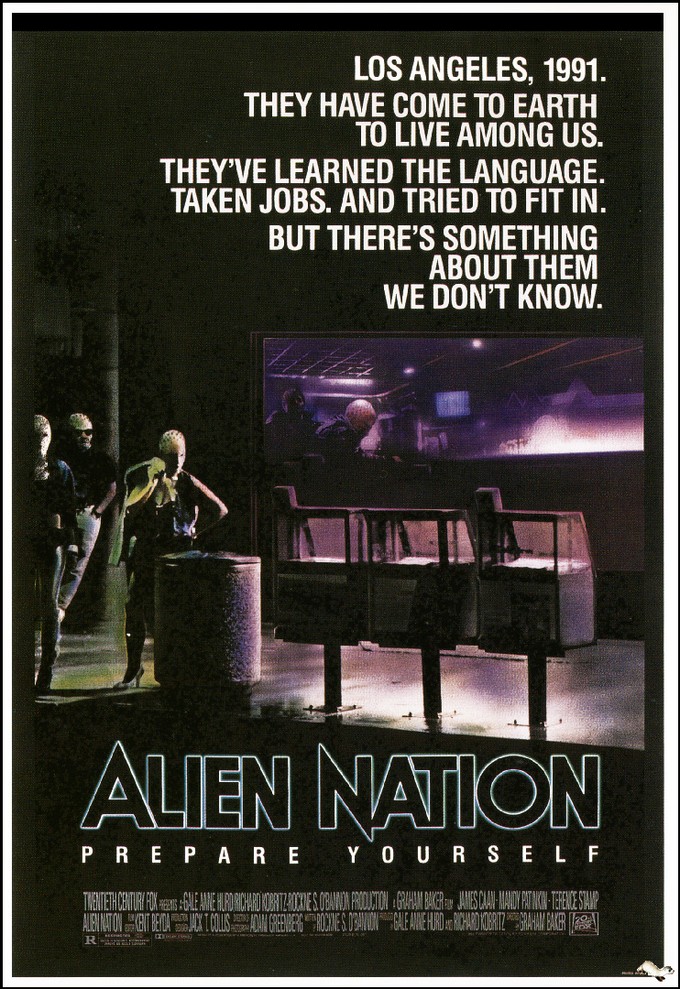 Because I'm sure there's absolutely, positively no original material which could possibly be put into development these days - The Powers That Be over at Fox are moving on a reboot of their ALIEN NATION franchise. In case you don't recall AN's conceit, it's about an extraterrestrial species which has relocated to Earth and are now living amongst us in plain sight, attempting to integrate into our society.
The 1988 progenitor picture starred James Cann and Mandy Patinkin, and went on to spawn a one season television series which didn't. Five television movies ultimately arose from that series' continuity: DARK HORIZON, MILLENNIUM, THE ENEMY WITHIN, THE UDARA LEGACY, and BODY AND SOUL.
… the studio is envisioning a reimagining akin to the studio's own commercial and criticalhit franchise, Planet of the Apes.

One tidbit is known: The first installment will begin by telling how and why the aliens came to Earth.
…says THR HERE.
Art Marcum and Matt Holloway (writers on the first IRON MAN film and 2008's PUNISHER: WAR ZONE) are digging into the project. We've no other word regarding other talent attached at this time.
Here's a sample of Jerry Goldsmith's unsed score for the first film...
————
Glen Oliver
"Merrick"