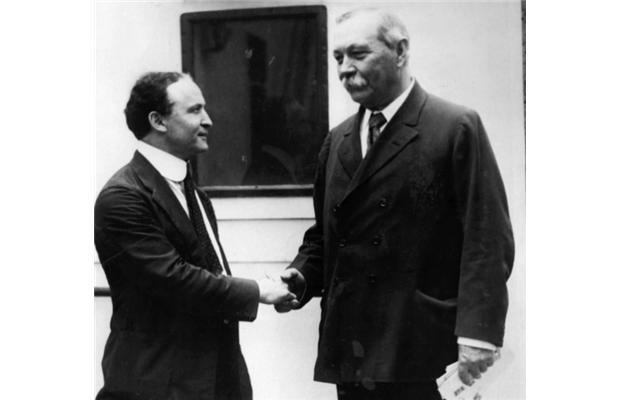 Apparently Arthur Conan Doyle and Harry Houdini were great friends in real life.
Fox's "Houdini & Doyle," from "The Librarian" creator David Titcher, imagines the duo teaming up to solve supernatural crimes. (Which is odd, since Houdini did not believe in the supernatural.)
"House" creator David Shore, whose new "Battle Creek" show on CBS seems destined for a speedy cancellation, will oversee the 10-episode miniseries alongside fellow "House" writer David Hoselton.
Greg House, of course, was constantly compared to Sherlock Holmes.
Fox has been getting into the miniseries business in a big way of late, with an American remake of "Broadchurch" and a revival of "24." M. Night Shyamalan's "Wayward Pines" arrives in May and there's an "X-Files" revival in the works.
Find all of "Deadline's" exclusive on the matter here.