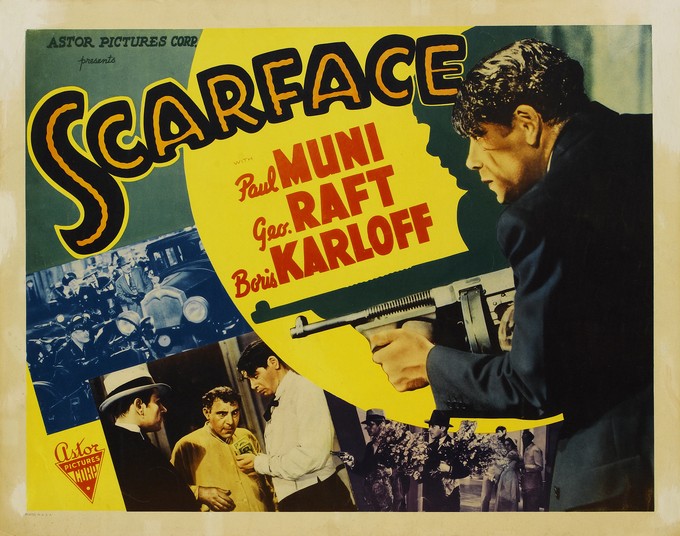 Per THR, Jonathan Herman (the upcoming and promising looking STRAIGHT OUTTA COMPTON) has been brought onboard Universal's SCARFACE revisitation. He'll be scripting the project, which saw previous drafts from Paul Attanasio (QUIZ SHOW, DONNIE BRASCO) and David Ayer (FURY, SUICIDE SQUAD).
The concept has found its way to screen previously - in a 1932 Howard Hawks-directed tale starring Paul Muni, George Raft, and Boris Karloff, and 1983's somewhat more iconic variation helmed by Brian De Palma and starring Al Pacino. That film coined the apparently immortal line…
Pablo Larraín (THE CLUB, NO) will helm this new adaptation.
In this age of exhaustive soft-shoeing and political correctness, I'm wondering if 'Say hello to my little friend!' will be adapted into something along the lines of: 'Please greet my diminutive, weaponized, platonic companion!' - or something to that effect.
————
Glen Oliver
"Merrick"