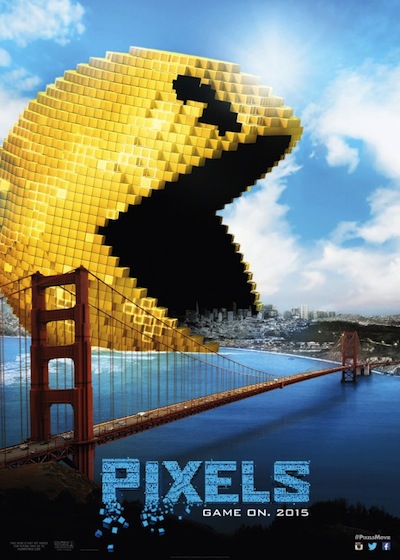 Jeremy here...
Sony's official GHOSTBUSTERS remakes are a year or two away, so why not a video-game-themed riff starring Adam Sandler to tide you over? PIXELS is directed by Chris Columbus, who used to know how to make the B- version of this movie. Maybe the old magic is still there. Let's take a look at the brand new trailer.
It appears we've got some GALAGA in there, but I'm going to need to see MAPPY and BURGER TIME before I get genuinely excited about this one.
PIXELS hits theaters on July 24, 2015.